Sunday November 27, 2022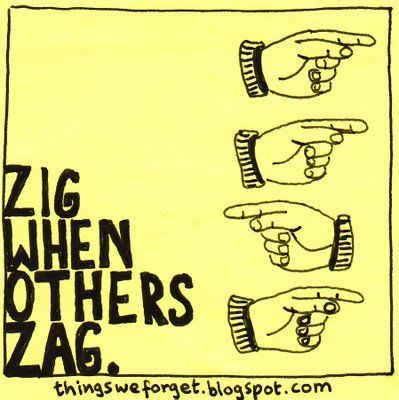 There's no doubt about it – in the current economic climate, things are getting tough for many businesses.
Consumers are already tightening their belts, which means you and your competitors are trying to sell to a shrinking number of prospects.
And, whilst things will get better eventually, we're going to be in this storm for a little while yet.
Sadly, this means some businesses will end up closing their doors.
But this isn't a message of doom and gloom.
You see, some businesses will find a way to thrive in this storm – this happens in every recession, in every economic downturn.
And all the businesses that survive it will be leaner and stronger because of it.
So how do you navigate your business through the storm?
It all boils down to one thing … you.
Whether or not you survive the storm, or thrive in it, is dependent on the decisions you make as the business owner.
How will you adapt to the changes in your customers' behaviour?
Do you need to change your products or services? Introduce different payment options? Find new or different ways to reach them with your marketing?
One thing many business owners will be considering is their overheads.
They will be looking to cut costs and, broadly speaking, this is sensible.
But there is also a danger.
The problem kicks in when they cut back on the wrong things – the things that help them to attract and keep customers.
Their marketing.
In fact, those businesses that thrive whilst others are struggling tend to be those that prioritise and increase their marketing activities.
They understand that without customers, they are nothing.
They understand that if you stop marketing and advertising whilst your pool of potential customers is shrinking… well, there is only one possible outcome to that scenario, and it isn't good.
And if your competitors are cutting back on their marketing (which is likely), then that presents an amazing opportunity for you.
In fact, if you just maintain your marketing activities, you're already ahead of the pack.
And if you increase them? Well, that's when things can get pretty exciting.
But you need to spend your marketing pennies in the right place.
The good news for you is that there are plenty of places for you to advertise and market your business.
The Toddle About magazine is one of them.
If your ideal customers are parents (or parents-to-be) with children aged 0-5 years, then Toddle About is an advertising option that you should definitely be considering.
I would like to present to some facts that support this…
We went out to the readers of Toddle About recently and asked them a few questions about what they liked and wanted to see in their magazine.
Here are some key findings:
 * 96% of readers would actively recommend Toddle About to a friend
 * 82% regularly attend groups and classes with their little ones every week
 * 88% have taken action because of an advert in Toddle About
 * 76% have above average income levels of over £30K p/a. (47% earn over £50K p/a)
What does this mean?
It means that the Toddle About magazine is well-read and highly valued by our readers.
It means that our readers are actively involved in their children's development, and they regularly spend money on products and services like yours.
It means they are responding to adverts in Toddle About.
And it means most of our readers have enough disposable income to spend money on your products and services, despite the current economic climate.
In short, for many businesses, advertising in the Toddle About magazine is a pretty smart move.
Plus, we'd like to help your marketing spend achieve even more for you:
Claim a FREE E-shot worth £79!   
To put my money where my mouth is, I would like to offer you a FREE email e-shot (worth £79) if you book an advert in our January – March 2023 edition (1/4-page advert or bigger).
You can read about our e-shot service here – it will enhance your magazine advert and get you an even better return on your investment.
You'll need to book by Friday 2nd December 2022 and quote ROCKET23 when booking to claim your free e-shot.
You can book your advert online here, or by contacting your local magazine.
I hope you decide to join us – we'll get through this storm together!