Magazine Overview
Toddle About South Warwickshire
Covering Warwick, Leamington, Stratford, Southam, Kenilworth and Rugby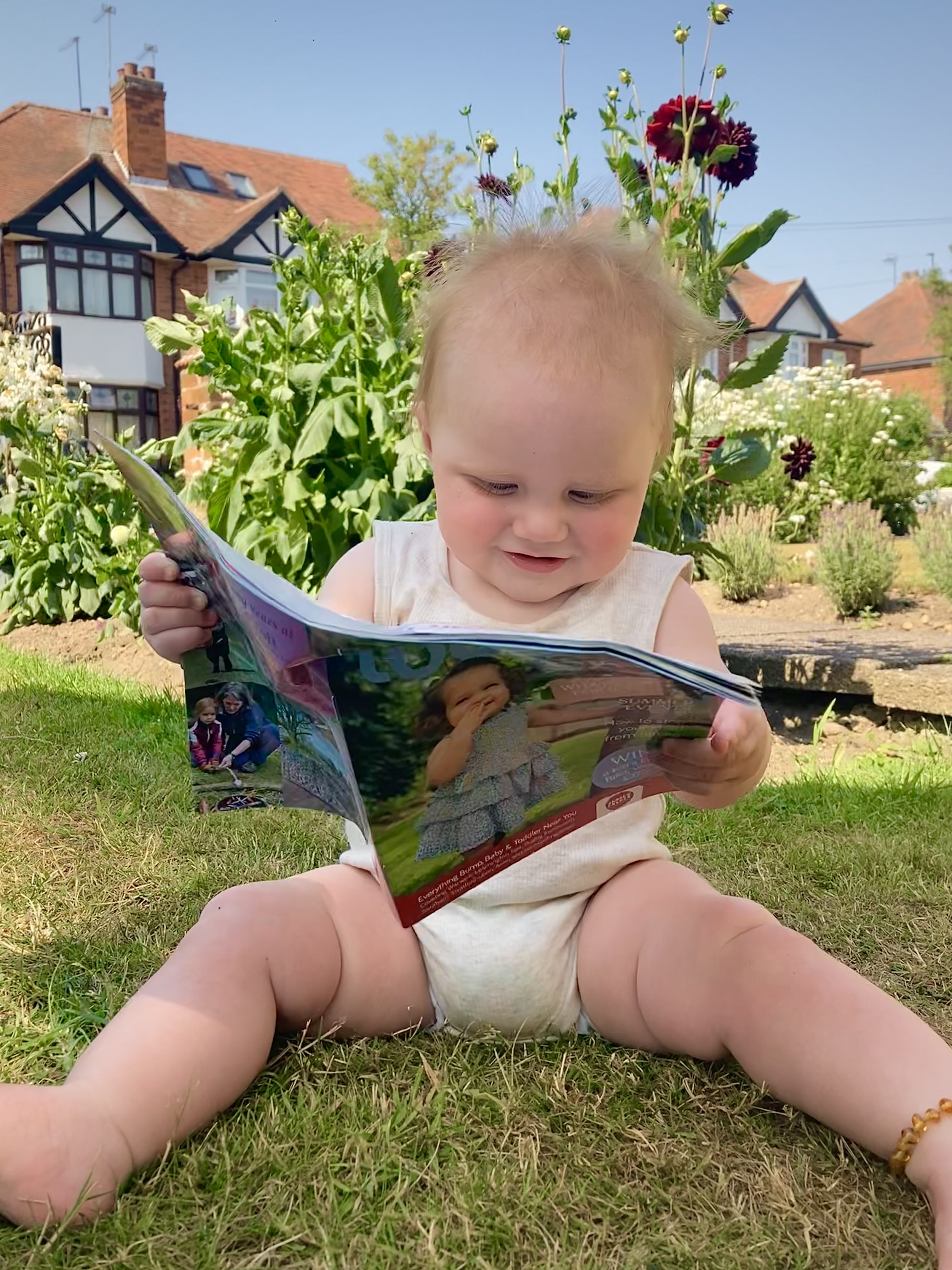 Toddle About South Warwickshire is the only resource you need if you have children aged bump to 5 years in and around Warwick, Leamington, Stratford, Southam, Kenilworth & Rugby.
Many parents refer to Toddle About as their 'Bible':
100s of baby groups and toddler classes in Warwickshire (inc. the free ones!)
Ideas for family days out in Warwickshire
Discount vouchers, special offers and competitions
Get discount vouchers delivering £100s of savings with local and national businesses
Keep informed about local news and the latest developments in the baby and toddler world
A handy, searchable directory of local businesses useful to families with babies & toddlers
Fun & interesting articles and features for parents
Read Current Issue (Oct - Dec 2023)
You can subscribe to the magazine and become a VIP member for just £2 every three months. Or you can read for free using the link below. 
Join us on Sunday 23rd April 2023 at Warwick Hall for our Toddle About Baby Show!
Read the
current magazine

Love love love Toddle About - in fact it is the ONLY magazine we advertise in right now. Pia and Tim - thank you for all your support. Not only is your magazine great, your connection and attention to detail is amazing too - a pleasure to work with you.
The magazine is great -full of useful advice and great ideas for days out and classes/activities. And if that's not enough, great competitions too.
Toddle About has given me lots of support in getting my business out there. Pia and her team could not be more helpful, holding my hand when I am not navigating the advertising side of my business to the max. Great service and good results too!
Toddle About is a fabulous magazine in print and online to browse all the baby, toddler and Pre school classes and activities. Having found it invaluable when my children were little I now use the magazine to publicise Rhythm Time Mid Warwickshire. Thank you for helping spread the word about our classes and all you do.
Great magazine, always lots of useful information, plenty of competitions, I'm always waiting for new one!
I have had a copy of your magazine since you started. Your magazine has always been amazing and I even won a family theatre trip through you. I'm so grateful for all the things I have learnt or found out about thanks to Toddle about.
Really useful magazine with all kinds of info in one easy place. Found the lists of baby groups etc so helpful. Love the articles and competitions too!
Have loved working with Toddle About over the past year. They are always professional and helpful, ensuring details are correct before publishing. Their online services are also really helpful at promoting my business. Overall it's a great way to advertise without relying solely on online marketing. Thank you Pia, and everyone else who makes the magazine happen.
Wonderful, I used it often with my kids! the back with all the classes and play groups at the back was a real life saver and so many vouchers and discounts!
Pia is fantastic and very knowledgeable about children's activities in Warwickshire. The magazine has so much useful information in it and is great to read while having a cuppa.
I am a local mum and I also own and run a local children's activity. Pia and the team at Toddle About have been amazing with helping me to promote my business both in the printed magazine and online through their social media channels. They champion local children's businesses and also help local mums find out what's on in their area. The magazine offer friendly advice, honest reviews, competitions and events. I love it as a mum and a business!
We are really finding that advertising with you in the magazine and online is working for us. The customer service is great and always engaging and helpful when considering new ideas in promoting our new business.
Previous
Next