Run your own Toddle About Magazine in YOUR area
Do you dream of being your own boss and having a better work-life balance?
It's time to turn your dreams into reality.
Becoming a Toddle About franchisee and running your own Toddle About magazine means you can:
Be Your Own Boss
Work Part Time hours
Earn a decent income
Determine your own working hours - get the right Work-Life Balance for you
Give your creative juices a release!
Create something that positively impacts your local parenting community
If you would like to find out more about the Toddle About Franchise Opportunity, contact us here.
What is Toddle About?
Toddle About is a local magazine for families who want to discover what is going on for little ones aged 0 – 5 years old in their area. Often referred to by parents as their 'bible', the magazines are supported by the Toddle About website which has a searchable directory of activities and attracts thousands of visitors every month.

What is the Franchise Business Opportunity?
This is an opportunity to run your own parenting magazine business, working the hours that you choose around your family commitments.
The Franchise Model means you can be your own boss whilst being part of an existing business with a proven track record - it gives you freedom and security at the same time. The best of both worlds!
With full training and support from the Toddle About team, plus access to all our systems and processes, you will provide a hugely valuable service to your local parenting community by creating a publication of which you can be really proud.
A Franchisee's Perspective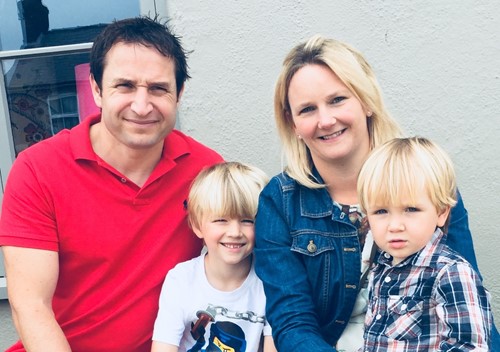 Pia Howe owns the Toddle About Franchise for Suffolk - here's what she has to say:
"I always wanted to take the first step of being my own boss and being able to balance work and family life. Toddle About offered me exactly that!
As a parent myself I've always been passionate about the magazine and I couldn't be happier and more proud of my growing business. The support I am getting from head office is fantastic and this new venture allowed me to grow personally as well as professionally.
Becoming a Toddle About franchisee was the best decision I made!"
What Financial Returns could you make?
A Toddle About Franchisee's income comes mainly from businesses advertising in the quarterly magazine, with extra revenue coming from online advertising, booking commissions, magazine subscriptions and other marketing services for businesses.
Financial Returns are directly proportional to the amount of effort put in, and we would expect a franchisee working 25 – 30 hours per week to generate revenue of £40 - £50K, which would translate to an annual profit of £20 - £30K.*
* Please note - all income projections are estimates and are not guaranteed. Income is dependent on the effort put in by the franchisee.
How Much Does it Cost?
A Toddle About Franchise is one of the more affordable franchise opportunities out there. The investment required to purchase a regular Toddle About franchise area is just £4,950 + VAT. 
Don't have this kind of money? Don't worry.
The British Bank offers a government-backed Start Up Loan, with monthly repayments from just £94.70 for this investment amount - which means a Toddle About franchise is an opportunity accessible to everyone.
You will receive full training, ongoing support and use of all our systems and processes so you have a blueprint to help you to make sure your business is a success.
Find Out More
Complete the form below to download our Franchise Prospectus, which gives you lots more information, including all costs and income projections so you can see if this is the opportunity you've been waiting for. 
Don't worry - this doesn't constitute any form of commitment. This just means we will send you some more information.
Buying a franchise is a big decision, so the recruitment process is thorough. We will give you lots of information and you will have all the time you need to decide if you wish to apply for an area or not. 
If you have any questions, please contact us here.