VIP Club Exclusive Giveaways
If you're a Toddle About Vip Club member, you have the opportunity to win some wonderful prizes every magazine issue (3 months). As a VIP subscriber you will automatically be entered into a prize draw to win the following products. We'll contact you if you've won! Good luck! 
Congratulations to our recent winners:
Previous
September 2019:Louise Bendell, Agnieszka Krawczyk, Sarah Unrath, Jess Villiers, Hannah Ellis, Leanne Parker, Chloe Sharp, Claire Hopkins, Sarah Preston and Anna Marie
June 2019:Nicola Higgins, Jeremy Weeks, Sophie Cook, Louisa Edwards and Amy Armstrong
May 2019:Sarah Simms, Cheryl Jobson, Rebecca Timms, Natalie Fernandes and Emma Saunders
April 2019:Rachel Hartley, Anna Zuliani-Lord, Amber Loula, Jemma Hatley, Claire Fingleton, Amy Jamieson and Claire Pincott
March 2019:Pritpal Gill, Stephanie Barron, Leanne Simpson, Jennifer Elsdon, Holly Anderson, Linda De Matteo, Lucy Howard, Jenny Ferguson and Abi Boddington
February 2019:Louise Harper, Kezra Granito, Michelle Taylor, Jenna Craig, Jennifer Djanmah, Rachel OConnor and Stephanie Lloyd
January 2019:Lauren Considine, Lauren Quinn, Camila Manchioni, Dominic Hugman, Louise Grey, Nicola Speers, Harriet Carpenter, Eleanor Besley, Kelsey Stone, Gemma Frearson and Kimberley Jeyes
March 2020:Sarah Spackman, Nicola Bromby, Francesca Browning, Wendy Dickins, Helen Varela, Katie Smith, Milly Price, Tamara Hicks, Felicity Harvey
June 2020:Jen Nifer, Rachel Harris, Alexandra Stockford, Kate England, Hannah Ellis, Natalie Hunt, Gill Colman, Stephanie Guy, Erica Brinkley-Everard
April 2021:Sarah Hassan, Aimee Bell, Marta Padilla, Kate Floyer, Amanda Townsend, Laura Stevenson, Diane Monsey, Helen Canning, Rebecca Champion, Joanne Smy
Next
Here are the prizes available this quarter!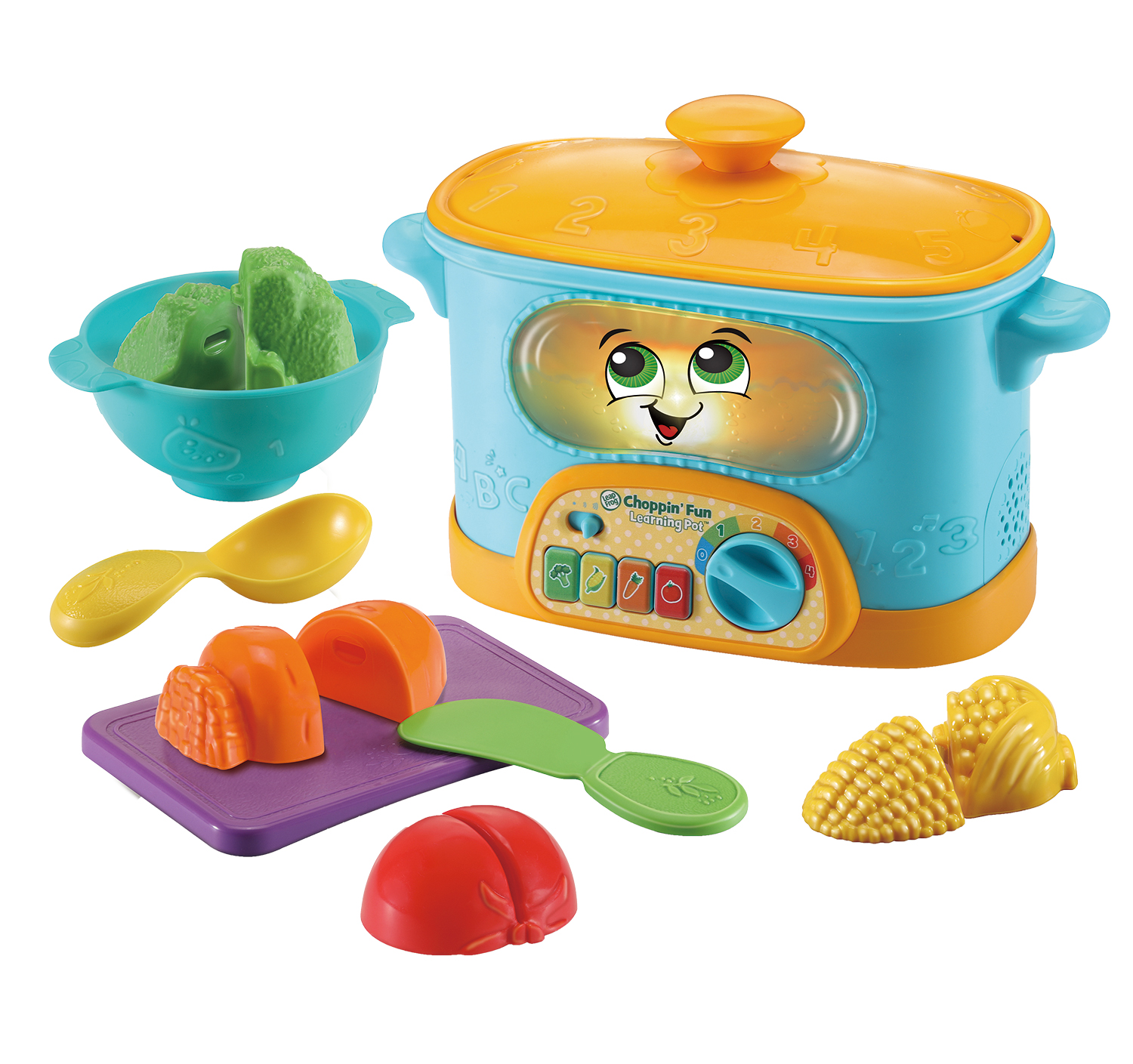 Leapfrog Choppin' Fun Learning Pot, Worth £24.99
Chop, Chop and learn how to cook with the Choppin' Fun Learning Pot! This role play cooking pot includes 4 vegetables that you can chop in half on the chopping board using the pretend knife helping hand eye coordination and motor skill development. Press one of the 4 food buttons to learn food names and colours – you can also follow along to the built in recipes and make your own dinners!

Turn the temperature dial to learn numbers 1 -4 and also learn about different cooking temperatures. Once the recipe is complete use the spoon and scoop everything into your food bowl to enjoy the delicious food you have made. Intended for 12-36 months. New batteries recommended for regular use.
Available to buy from Smyths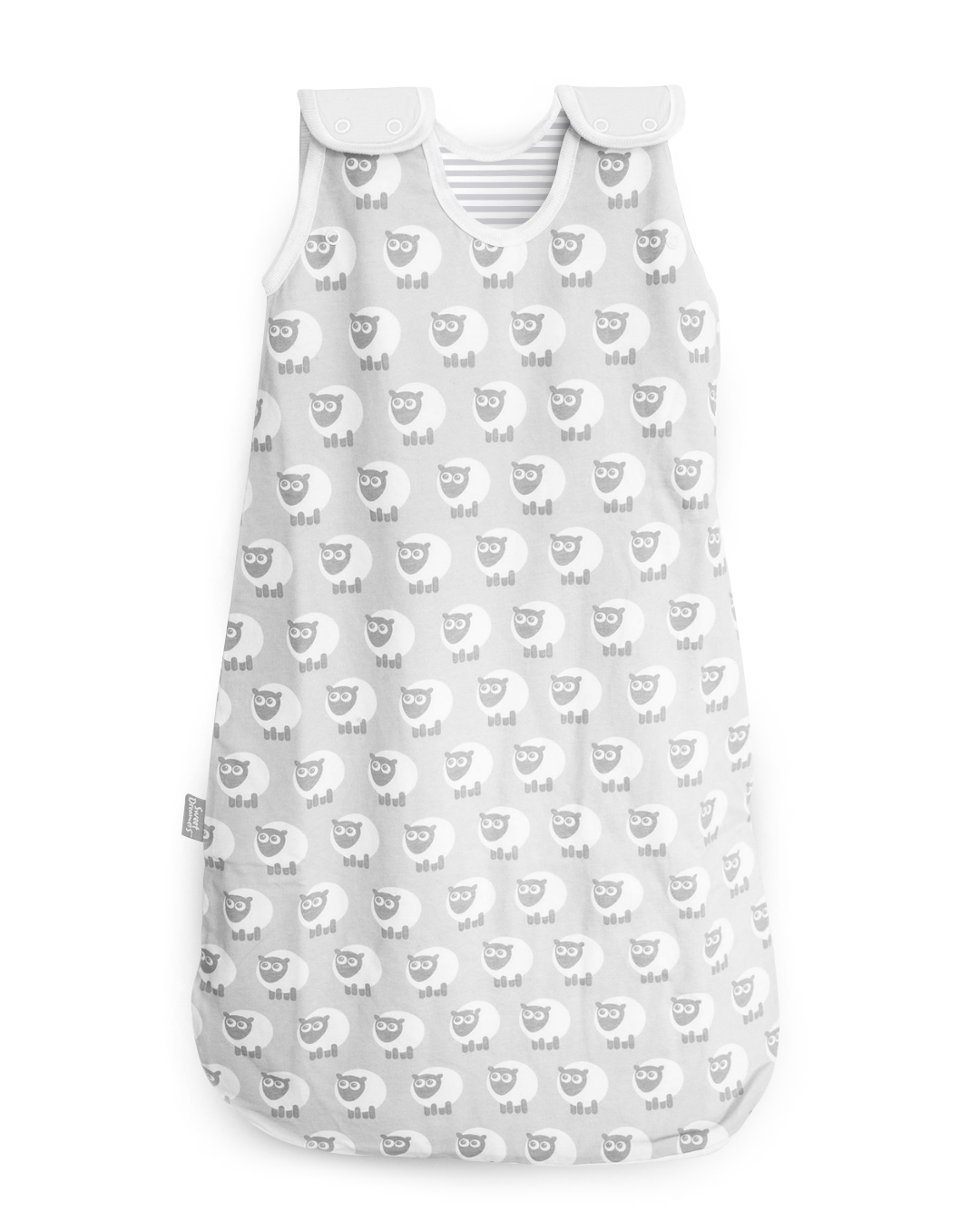 Baby Sleeping Bag, Worth £21
The highly anticipated arrival from SweetDreamers promises to be both super soft and super snug, and with an all-over print featuring ewan's friendly face, this is undoubtedly one of the cutest sleeping bags ever! The classic white and grey print is available in sizes 0-6 and 6-18 months with 1.0 and 2.5 tog available, making this new design perfect for ewan the dream sheep fans, old and new!

Ideal for the sweetest dreams, the 100% cotton sleeping bag features a thoughtfully designed zip opening at the bottom, ensuring night-time changes are less disruptive for little ones. The brilliant bag is sure to become the ultimate sleepy accessory alongside the famous sleep aid to ensure little ones (as well as Mum and Dad) get their all-important ZZZ's!
Available to buy from SweetDreamers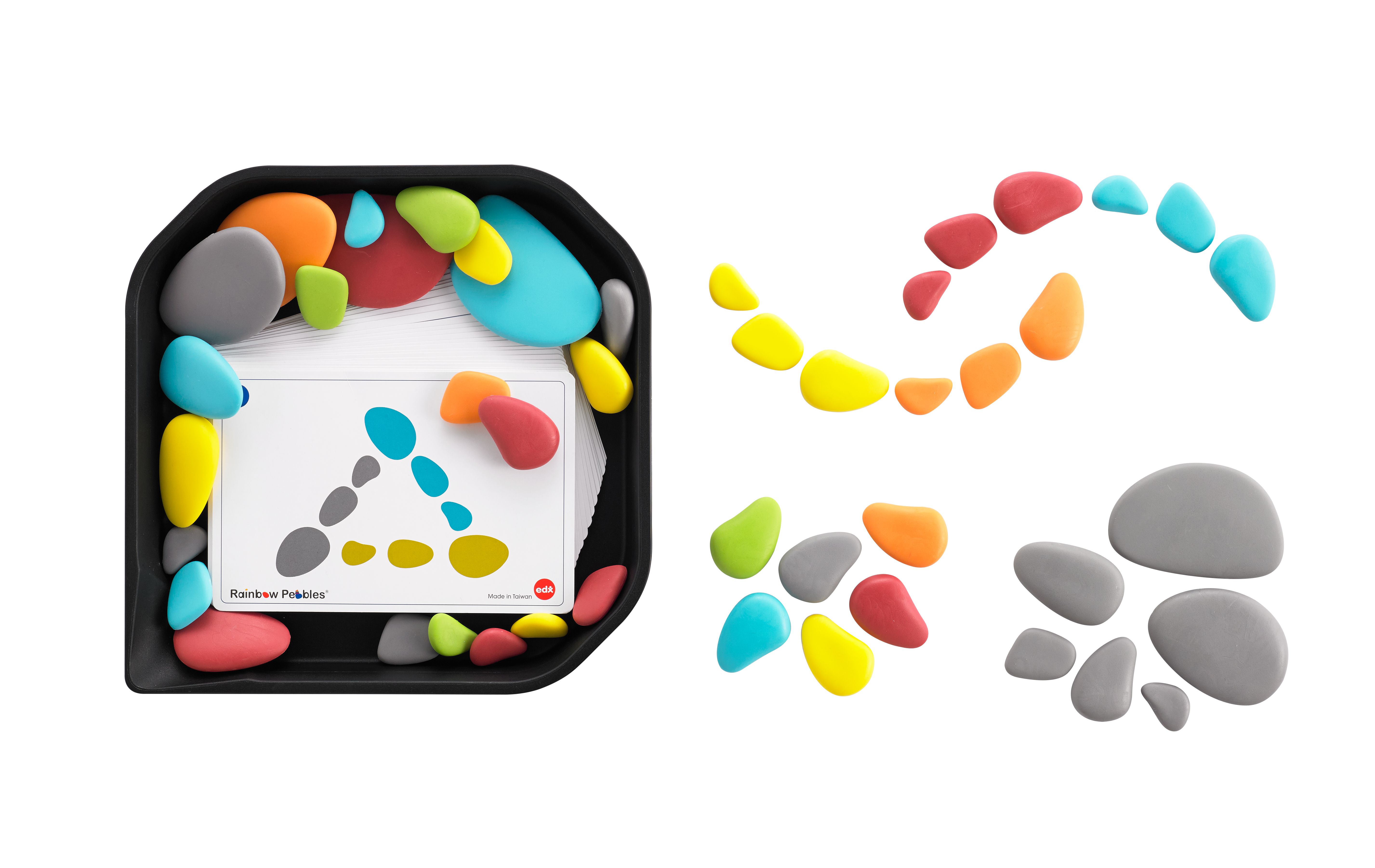 Edx Education FunPlay Rainbow Pebbles, worth £25.99
Edx Education has been producing educational toys for schools for over 25 years and is passionate about 'learning through play', which is a highly successful, fun and engaging method of teaching in the early years.  

The Edx Education FunPlay Rainbow Pebbles are fantastic for children to play, learn and get creative!  The safe, smooth and tactile pebbles will spark your child's curiosity and encourage them to use their imagination to develop unique and interesting ways to incorporate them into play. Their odd shape makes them wobble when stacked, creating an extra challenge for young learners, and developing fine motor skills, and their rainbow colours and tangible texture make them ideal sensory toys for children with special needs. The pebbles can be used for learning colours, sorting, stacking and sequencing. Includes double-sided activity cards for inspiring ideas to create 2D and 3D objects, buildings and patterns
Available to buy from EDX Education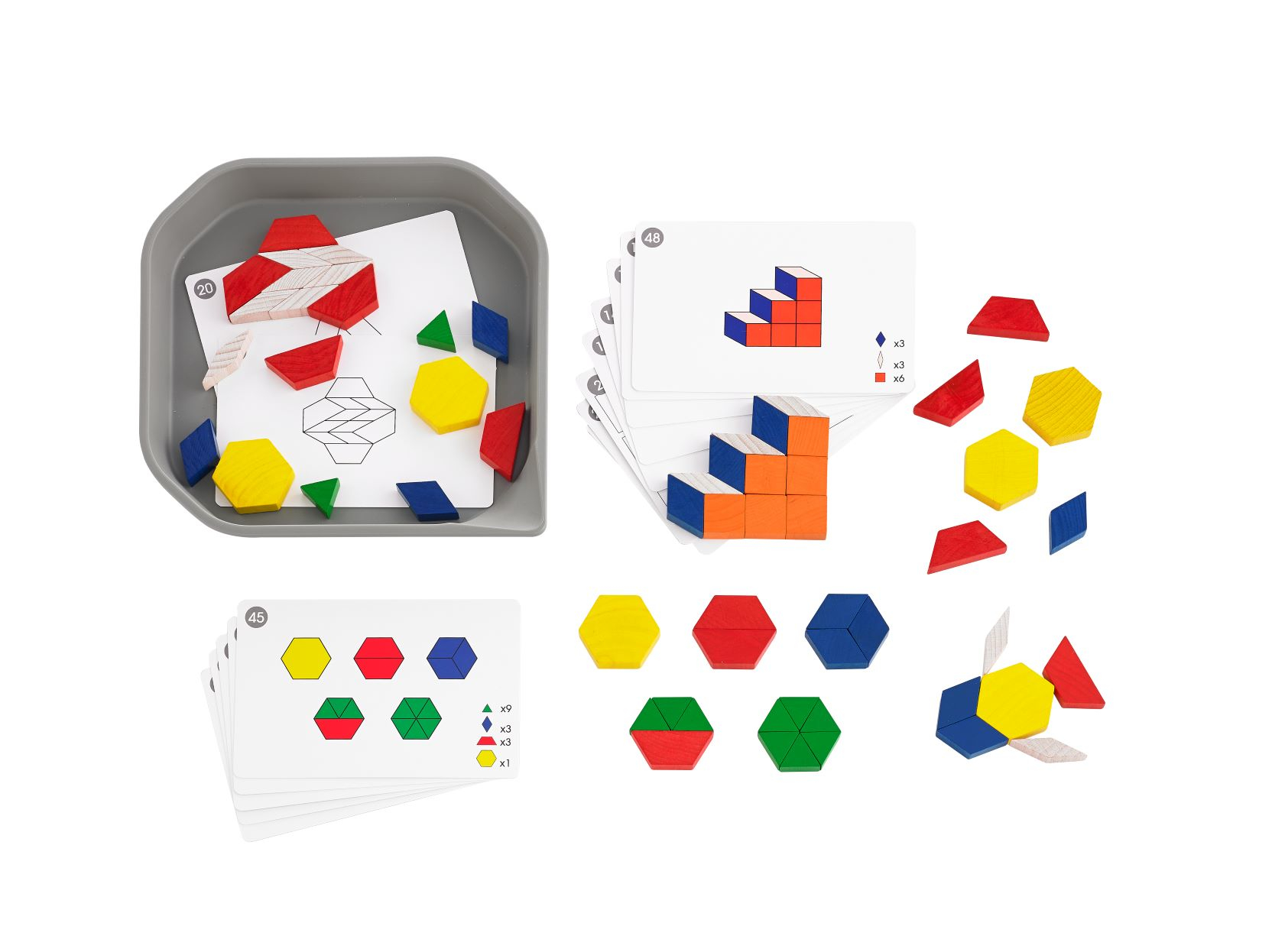 Edx Education FunPlay Wooden Pattern Blocks, worth £23
Edx Education has been producing educational toys for schools for over 25 years and is passionate about the 'learning through play' movement, which is a highly successful method of teaching in early years education, both in the classroom and at home.  It is fun and engaging, and a tactile and visual form of learning which fuels children's mental growth by aiding concentration.  

Edx Education's FunPlay Wooden Pattern Blocks are an extremely versatile maths manipulative that can be used to develop a range of mathematical concepts such as geometry, measurement, fractions and problem-solving skills.  The set includes a variety of smooth and tactile wooden pattern blocks in six different shapes and six bright colours, activity cards and a convenient large tray to hold the blocks as your child learns and plays.  The set is suitable for children aged 3 and above and will provide hours of fun and engaged learning.
Available to buy from EDX Education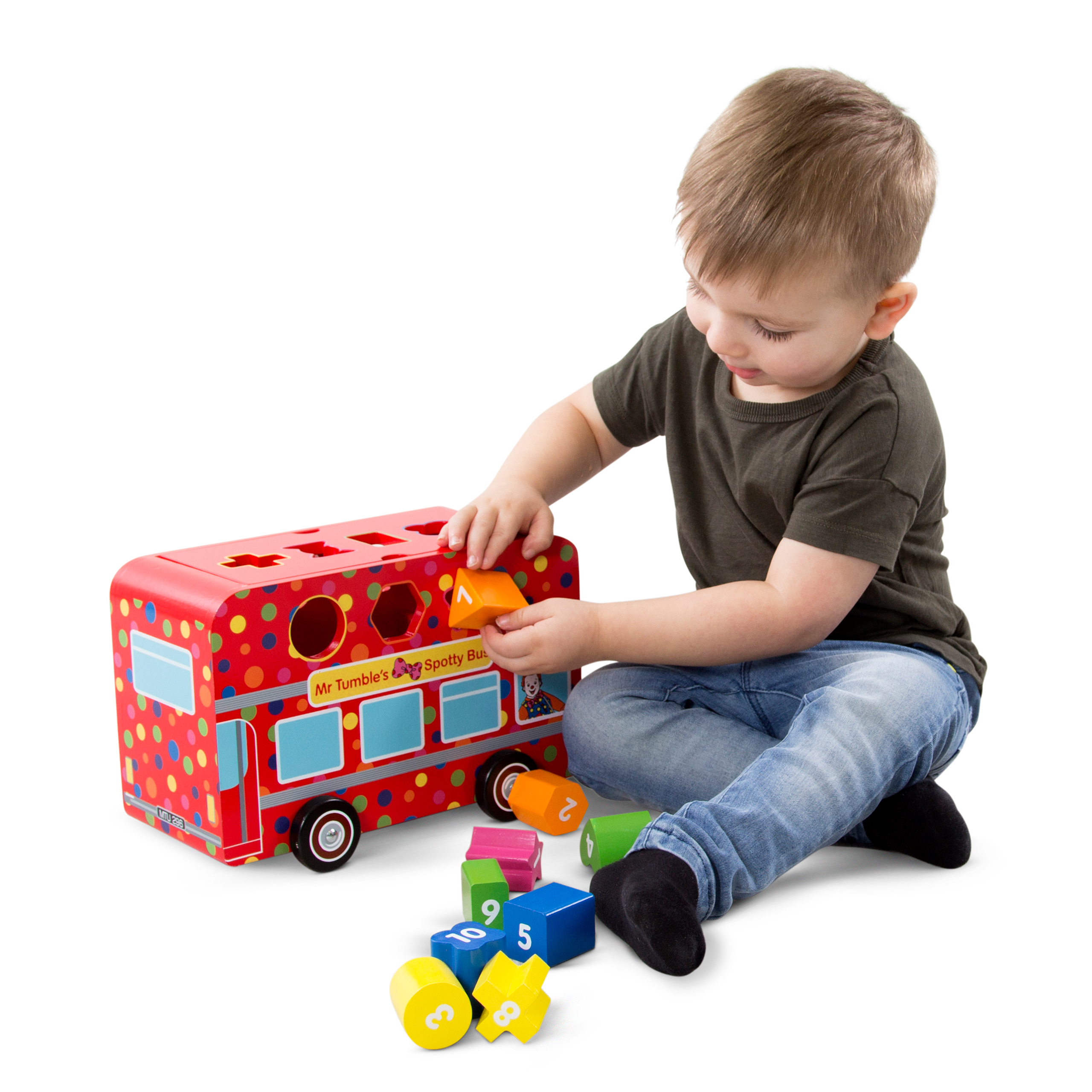 Mr Tumble Wooden Shape Sorting Bus, worth £19.99
Open up the Mr Tumble Bus to find 10 numbered, wooden shapes, ideal for enhancing number and maths skills.
Available from Amazon, Argos, Shop Direct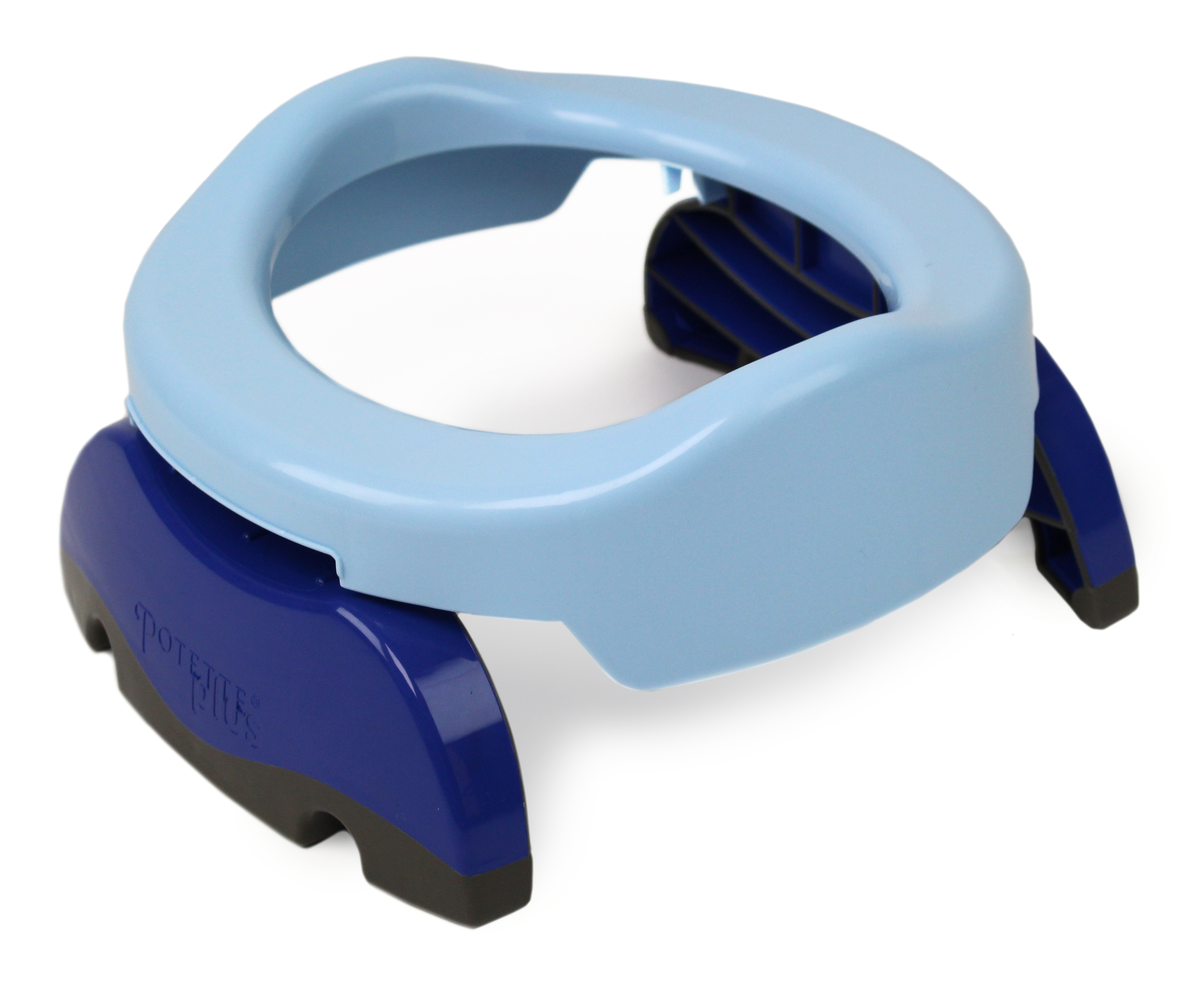 Potette Plus 2-in-1 worth 16.99
The Potette™ Plus 2-in-1 is your potty training essential. This full-size portable potty can be used outside or in the home and can also convert into a toilet training seat by folding flat. This gives your little one a smooth overall potty-training experience with the same trusted potty.
Available to buy from Potette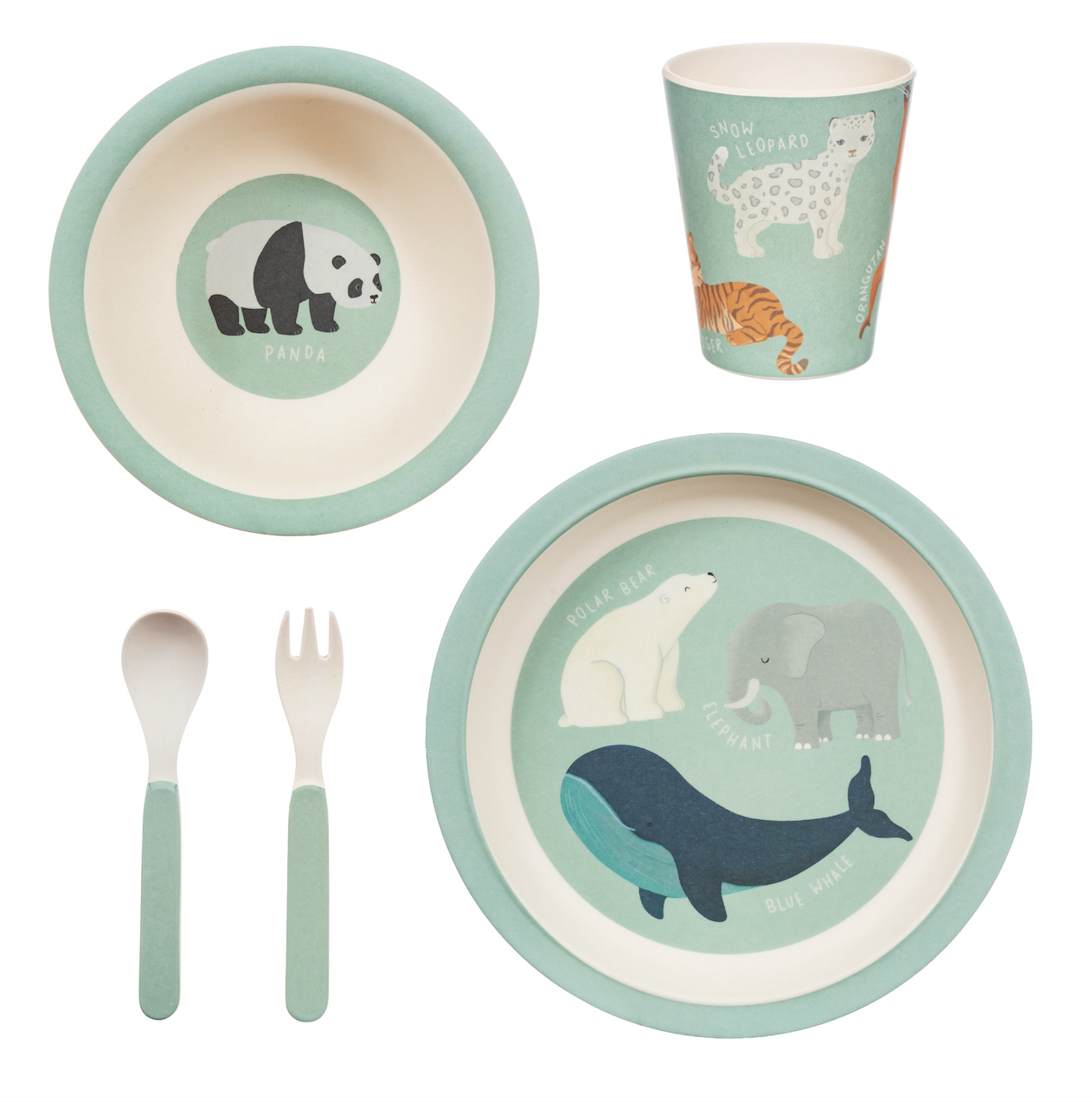 Endangered Animals Bamboo Dinner Set, worth £14.99
Our Bamboo Dining sets provide an eco-conscious offering and sustainable solution for families exploring a green lifestyle. These creative mealtime sets with different themes mean mealtime will never be without fun. They are eco-friendly and made from 100% biodegradable bamboo fibre. It is also BPA and Phthalate Free. Suitable for indoors or outdoor use
Available to buy from Baby Bamba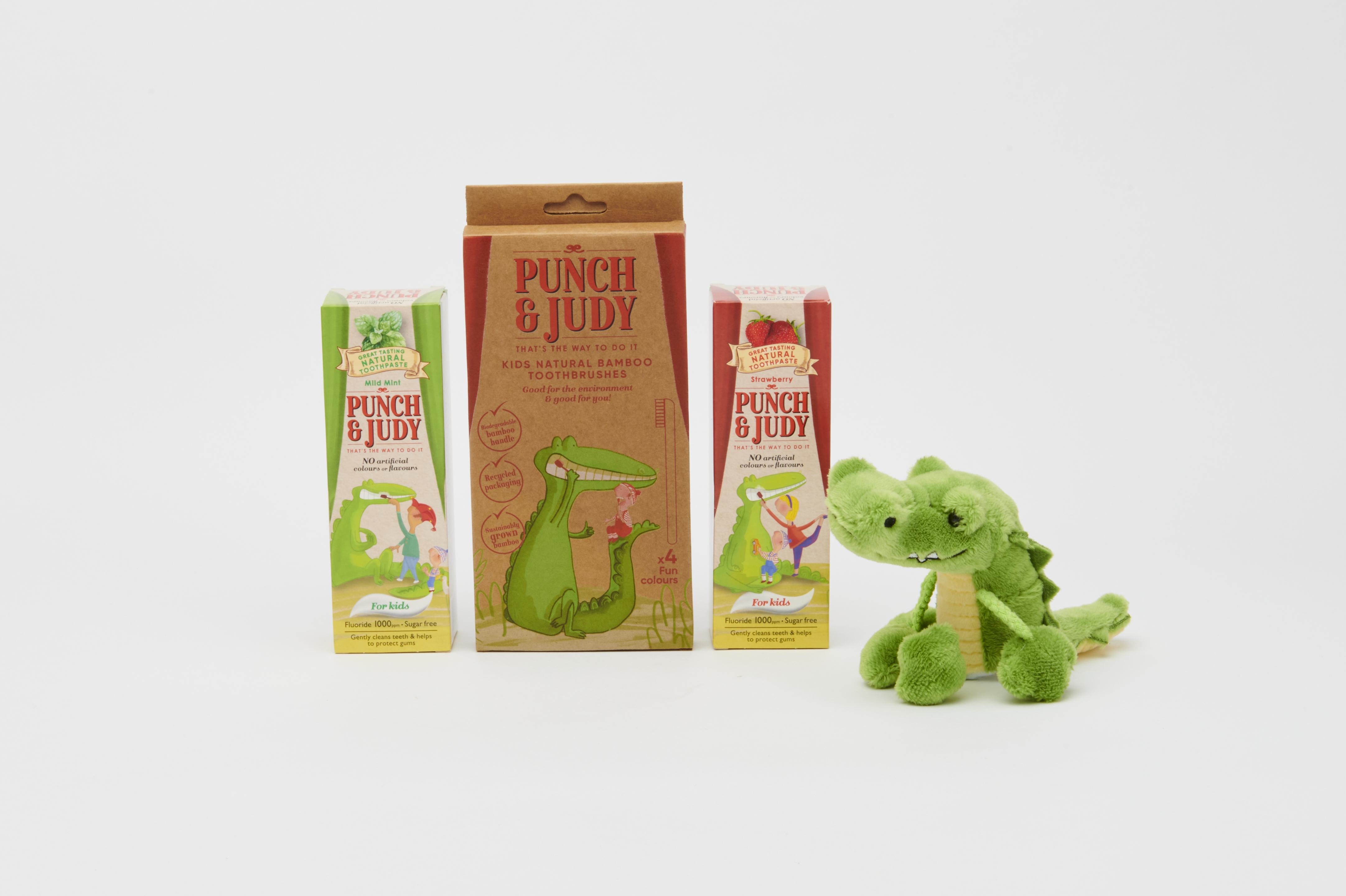 Punch & Judy Natural Toothbrush Starter Pack, £10 x2
Make long journeys more pleasant and watch babies pretend to drive with the award-winning Koala Car Wheel Toy (£29.99), a fun and interactive toy with a clicking steering wheel, gear lever and lots of buttons to press with car sounds, lights and melodies. This fantastic car seat toy attaches easily to the front seat headrest poles and develops babies' motor skills, hand-eye co-ordination, imagination and emotional intelligence.
Available to buy from Amazon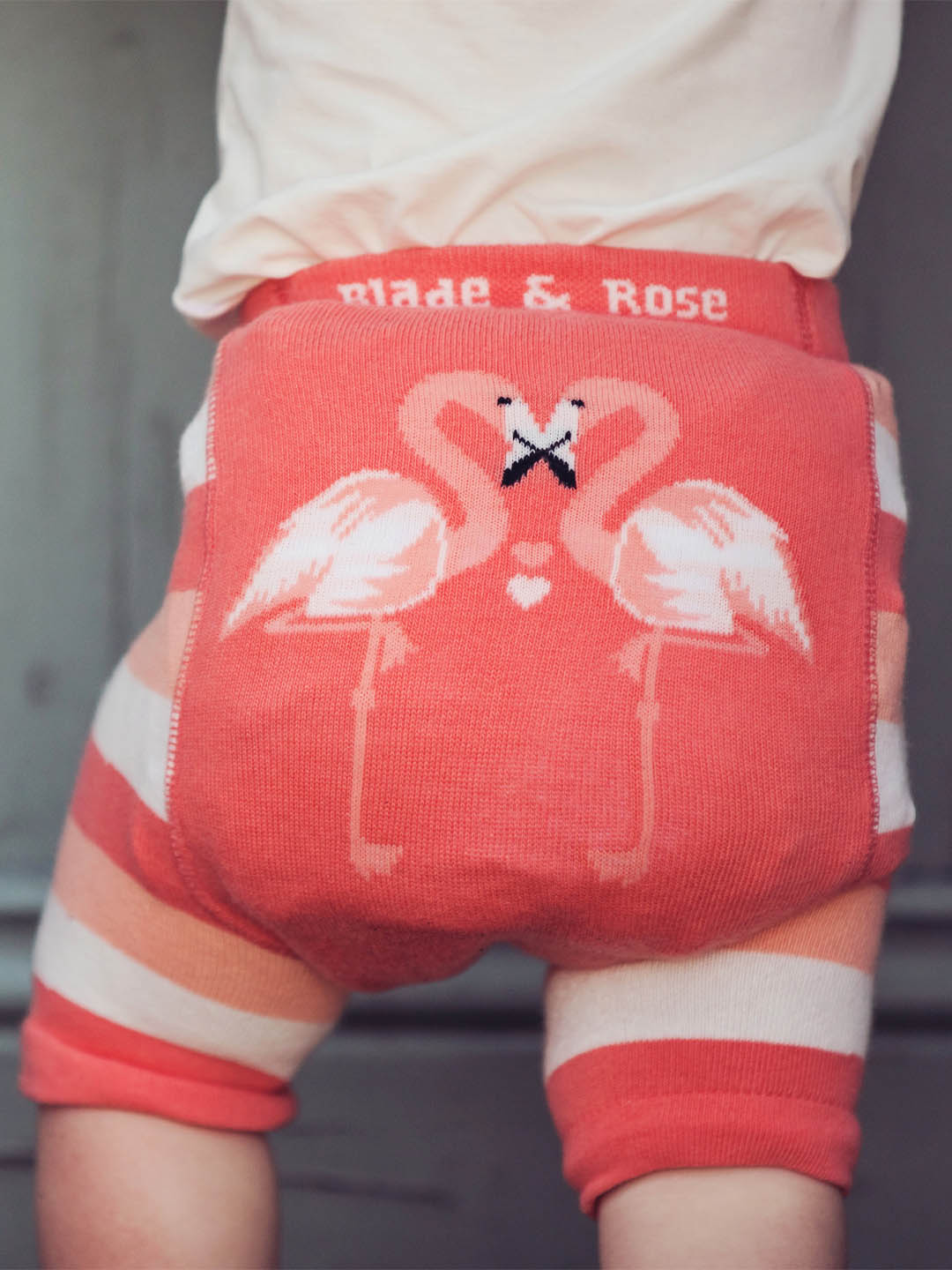 Blade & Rose Flamingo Shorts, worth £7
These fantastic flamingo knitted shorts come in a colourful coral stripe. With not 1, but 2 flamingos in the bum, we know you're going to love them.

Our shorts are stretchy and seamless to enable total freedom when playing and have a lovely wide, ribbed waistband for comfort. The bottom is designed to stretch around nappies, including cloth ones.
Available to buy from Blade and Rose