VIP Club Exclusive Giveaways
If you're a Toddle About Vip Club member, you have the opportunity to win some wonderful prizes every magazine issue (3 months). To enter, keep an eye on your inbox - you'll receive an email where you can select the prizes you'd like to win. We'll contact you if you've won! Good luck! 
Congratulations to our recent winners:
Previous
September 2019:Louise Bendell, Agnieszka Krawczyk, Sarah Unrath, Jess Villiers, Hannah Ellis, Leanne Parker, Chloe Sharp, Claire Hopkins, Sarah Preston and Anna Marie
June 2019:Nicola Higgins, Jeremy Weeks, Sophie Cook, Louisa Edwards and Amy Armstrong
May 2019:Sarah Simms, Cheryl Jobson, Rebecca Timms, Natalie Fernandes and Emma Saunders
April 2019:Rachel Hartley, Anna Zuliani-Lord, Amber Loula, Jemma Hatley, Claire Fingleton, Amy Jamieson and Claire Pincott
March 2019:Pritpal Gill, Stephanie Barron, Leanne Simpson, Jennifer Elsdon, Holly Anderson, Linda De Matteo, Lucy Howard, Jenny Ferguson and Abi Boddington
February 2019:Louise Harper, Kezra Granito, Michelle Taylor, Jenna Craig, Jennifer Djanmah, Rachel OConnor and Stephanie Lloyd
January 2019:Lauren Considine, Lauren Quinn, Camila Manchioni, Dominic Hugman, Louise Grey, Nicola Speers, Harriet Carpenter, Eleanor Besley, Kelsey Stone, Gemma Frearson and Kimberley Jeyes
Next
Here are the products available for testing and reviewing this month
Featured Review:
Star Prize for Jan - Mar 2020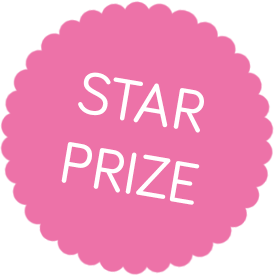 RED CASTLE BABYNOMADE PROTECT
A versatile, multi-use baby blanket, with a protective, waterproof fabric, worth over £50
With its 180g soft padding and decadent fur lining, it provides maximum warmth during winter wind, rain, ice and snow. The clever sleeveless, enveloping design features a fur-lined hood to keep baby's head warm, whilst its side flaps wrap over the body, leaving two little 'pockets', perfect for tiny feet, Plus, thanks to its rear harness slots, it can be safely used in a stroller or simply in your arms, keeping baby snug as a bug. Available in Heather Grey or Heather Blue, 0-6m or 6-12m.
Available to purchase here.