Take Bookings and Payments Online
Toddle About's Online Booking System
The Toddle About website is powered by our sister company, Book That In - a market-leading online booking system for small businesses who run classes and events.
This allows you to activate a 'Book Now' button on your Toddle About listing, which not only makes your listing stand out and look more professional, but it also gets you more bookings!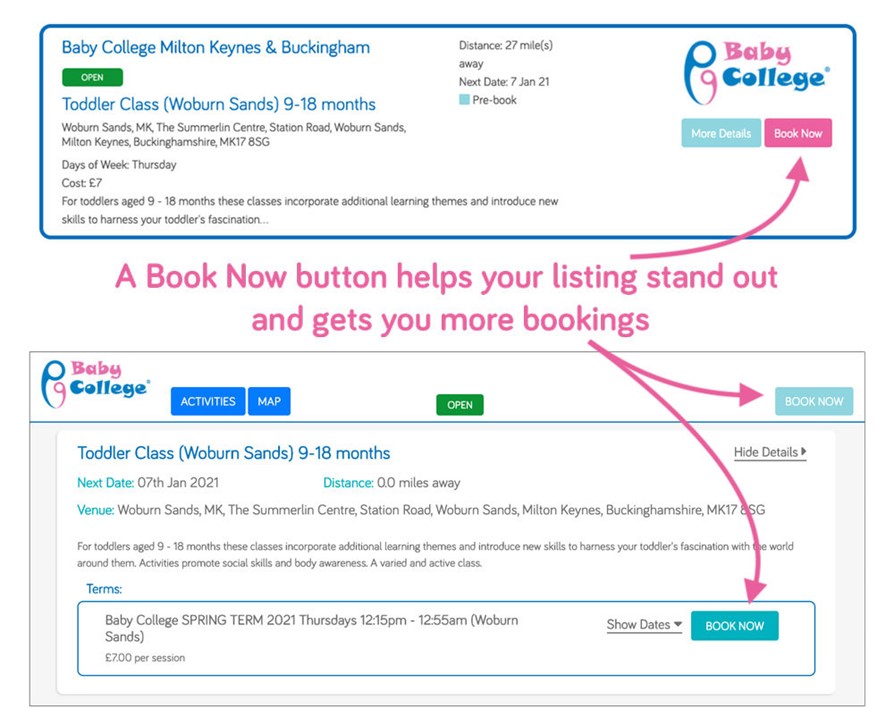 You can set up Book That In so parents can book 1 session at a time, or in terms/blocks - it's all very flexible. 
There are no monthly charges or surprise costs - there is a simple booking fee to use our online booking system - of just 1.5% per booking*! If no one books, there is nothing to pay.
Have an explore of our listings now and see how it works for yourself! Just look for a pink 'Book Now' button.
Find out how to add your listing to the Toddle About website for free.
*Payments are processed by Stripe who charge 1.4% + 20p per booking, which is payable on top of our fee.
Take Bookings via your own Website too
Book That In is a powerful online booking system for classes and events.
Not only does is allow you to take bookings and payments via Toddle About, you can also use it to take bookings via your own website.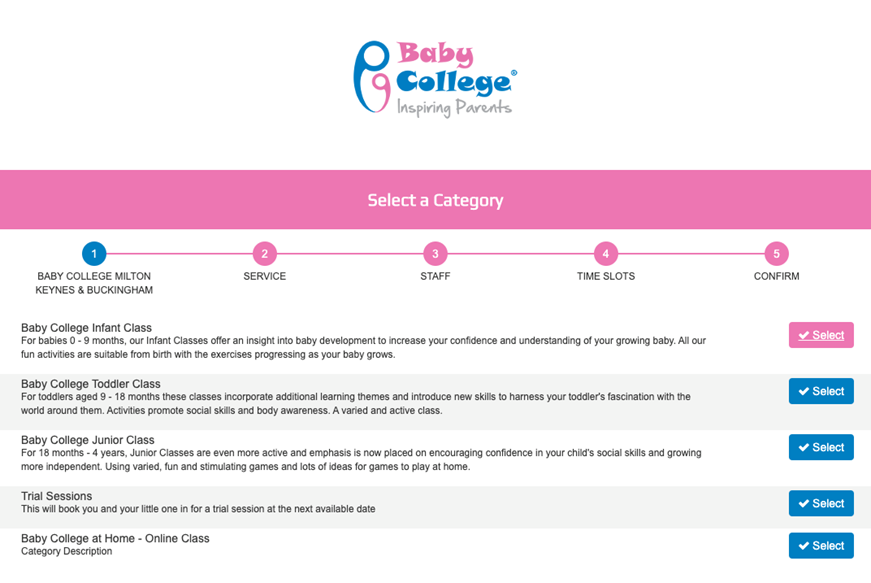 You can take bookings for classes, events, appointments and even recurring subscriptions through Book That In.
You can embed the booking options onto your website with a seamless, branded widget, or you can add your logo and colours to the hosted booking page and use that instead.
Advanced Features
Book That In is packed full of features that automate your bookings and make your life a whole lot easier, such as:
Automatic Class Registers
Record attendance for Track and Trace
Automated emails to save you time
Offer Trials with our in-built trial functionality
Discount codes
Waiting Lists
Auto Re-enrolment
Transfer Bookings
Cancel Bookings
Refunds (full and partial)
Profitability Reports
Exports
Staff Logins
And much more!
And the cost? Still just 1.5% per booking.
To Activate your Book Now button, contact us here.
For a full demo of Book That In, book a time here.