Thursday August 24, 2023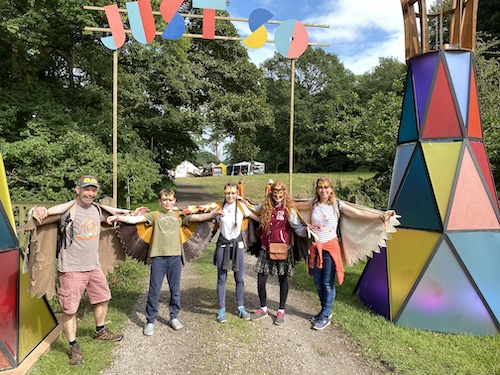 Lessons in Customer Loyalty from the Just So Festival
By Tim Freed, Co-Founder of Toddle About
This weekend, I found myself amidst laughter, music, and a sea of animal costumes, attending the Just So Festival.
This was our 9th year attending.
As families danced, sang, and explored this imaginative outdoor family adventure, I was struck by the fact that so many of the families were serial attendees. As we chatted with others, it turned out that plenty of them had been going for as many years (or more!) as us.
And there were thousands of people there. In the midst of a 'cost of living crisis', this is no mean feat – especially when a weekend camping ticket for a family of five will set you back over £500.
And it got me to thinking… how had they achieved such customer loyalty?
Because when you have a core base of 'raving fans' like they do, business gets LOADS easier.
Not only do they keep coming back for more, but they recommend you to their friends and family. They become loyal ambassadors.
It's a really fun way to grow your business.
Fortunately, I believe that each and every one of us can do the same thing in our businesses.
In truth, you're probably well on your way already – because the first step is loving what you do and providing the very best to your customers.
Passion and quality speak for themselves, and if you have those then you'll already have some raving fans.
But how do you get an army of them, spreading the word and marketing your business for you?!
Here are some of the things that I think Just So Festival do really well – things we can all learn from:
They Have a Clear Audience Niche
The Just So Festival knows its audience: families with children aged 0 - 12 years. And it knows them really well. It definitely isn't trying to appeal to everyone.
Everything at the festival is meticulously crafted to appeal to these families. They know that the children need to be entertained well, that the parents want good music, excellent food and drink – and clean toilets.
More than anything, they know that there are lots of grownups out there who have a child inside themselves that they want to let out, without fear of judgement or embarrassment.
It is specifically these families that they cater for. And by golly, they cater to them in spades.
Just So celebrates the arts through a unique blend of literature, theatre, dance, music, comedy, and more. It's really not like any other festival I've experienced – it is, as they say, an "adventure like no other."
They are unapologetically artistic, whimsical, quirky and different.
Sure, there will be people who don't enjoy their approach. They may feel uncomfortable at being part of an event where the families attending are as much a part of the show, as the performers themselves.
But there are plenty who LOVE it. And, once they've tasted it, they just want more.
Create a Sense of Belonging
I suppose this follows on from getting the first two things right – but at Just So, you're not just a visitor; you're part of a tribe.
From choosing a "Carnival Animal", to dressing up and playing along, it feels like you've entered an alternate reality – one where you can be yourself (or someone/something else!) without fear of being judged. Because everyone else is doing it too.
In fact, you only feel like a weirdo if you're NOT dressed up in an animal costume and joining in unashamedly!
It's this sense of belonging and participation that turns attendees into loyal fans.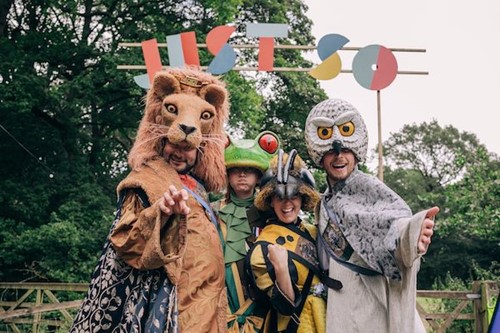 Don't Just Copy
Now, it's important to note that we'll all do this in our own, unique way.
You can't be another "Just So Festival". You do you.
But, whatever we do, our customers need to feel like they're part of something special, something bigger than themselves.
Create a community they want to belong to, and they will keep coming back.
Apple do this really well. It isn't hard to find someone who hates them – but their focus on innovation, built on a foundation of high quality and excellent user experience, has grown a huge base of devoted fans who wouldn't touch a PC or Android phone with a barge pole.
LEGO encourage creativity and even involve fans in the product development process through platforms like 'LEGO Ideas' to engender a sense of community.
Harley-Davidson has grown a cult following by emphasising freedom, individuality, and building a strong community through Harley Owners Group (H.O.G.).
There are plenty more examples… think about Disney, Starbucks – even your local restaurant that everyone raves about. You know, the one where the manager knows you by name, where the waiters take the time to provide great recommendations, where you often bump into friends, and where the food is always great.
The good news for you and me, is that we can all do this.
You don't need bottomless pits of marketing cash.
You just need to know who you want to serve; embrace being different; and give people a tribe.
Because we all want to belong.
Till next time,
Tim