Thursday October 5, 2023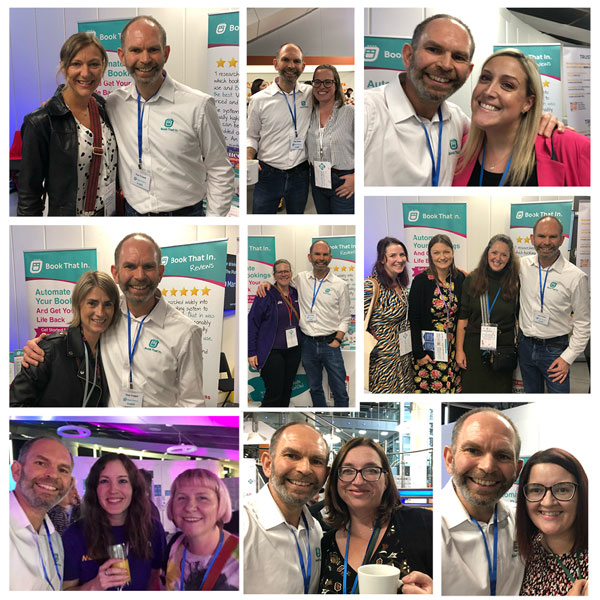 As a rule, I'm a bit of a home guy.
Don't get me wrong – I love to go on holiday and see new places, but in my day-to-day, it takes quite a lot to get me to drive more than 30 minutes for, well, pretty much anything.
I live in a village and if I head into our local town, my team will often quip, 'Don't forget your passport!'
So the last couple of weeks have been a bit of an outlier for me, getting up at 6am and heading into London and Birmingham not once, but 3 times for different business events.
I used to resent going to these events – after all, they eat into my weekend, which is important family time for me.
But recently, this feeling has changed.
In fact, a change in perspective means that I find I actually enjoy them!
You see, I used to think of networking as a way to promote my business and generate referrals and sales.
Urgh. Even typing that feels horrible. What pressure!
I was nervous about attending these events. I would rehearse my 60 second pitch. I tried to work the room and get as many business cards as possible.
It seems so obvious now... but, as you've probably guessed, I rarely got any 'results' from this approach.
Needless to say, I no longer approach these events in this way.
Now I just see them as a way to make new friends. As a way to learn. It's cheesy, sure, but definitely true.
This change has been a natural evolution for me… over time, I've attended industry events and met the same people time and again. We've chatted and got to know each other.
We might not be BFFs, but I enjoy their company and (hopefully!) they feel the same about me. When I see them at an event, the smile that graces my lips is authentic – I'm genuinely happy to see them.
We talk about business, of course – because we have that in common. But we chat about everything and anything else too – our kids, home schooling, diet, books, holidays… the whole gambit.
In the moment, I don't have an ulterior motive. I'm not trying to generate sales.
I love meeting new people and old friends. I love learning from them, and laughing with them, and generally just being around them. So that's what I do - I be myself.
And you know what? Sales do follow from these relationships – though I wouldn't mind if they didn't. After all, I'm having a good time regardless!
But, naturally, we recommend each other, because we like each other. It's what friends do.
If I over-think it, then it sounds a bit like some sort of Zen philosophy - you know, like "Let go of that which you want, and it will come to you"… or something like that…
But I don't want to over-think it. The magic will disappear if I do.
So there's no 'Step by Step Guide to Friendworking' from me this time.
That wouldn't work.
My only advice is this: grab the opportunities you have to meet people, and be yourself when you do.
So you have my permission: ditch those rehearsed pitches and business card targets. Just bring your authentic self to the table, and let the universe do the rest.
And most of all, have fun!
Until next time,
Tim
About The Author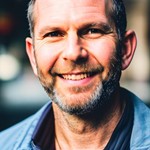 Tim Freed is the Co-Founder of both Toddle About and Book That In.
Having built and managed a 50-strong team of door-to-door sales people in his early 20s, before joining the corporate world and building a multi-million pound recruitment team, Tim turned to entrepreneurship - founding Toddle About in 2010, which is now a thriving franchise business. He went on to launch Book That In in 2017 with his business partner, Alec Wadey, which is now one of the fastest growing online booking systems in the UK.
Tim is always learning and striving to improve and loves nothing more than sharing his hard-won knowledge and experience in sales, marketing, leadership and entrepreneurship with other business owners to help them on their own journeys.