Monday February 14, 2022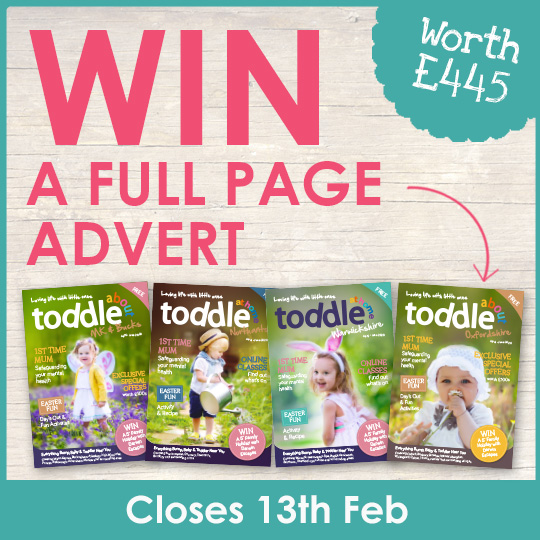 Happy Valentine's Day!
And thank you to everyone that entered our competition to win a Full Page advert in the April - June 2022 edition of the Toddle About magazine.
It has been such a fun competition to run with over 450 unique entries, plus many of you referring and recommending others to earn extra entries.
We're excited to announce the winner give away a prize which will help a local business to succeed and have a great year.
This is the moment Tim picked the winner of our competition this morning:
If you didn't win...
Don't worry! You can of course still use Toddle About to reach tens of thousands of parents and attract new customers.