Read More Reviews
Review: Willen on Ice 2023
Review written by Ally Richmond at Toddle About West Northants
Magical ice-skating on 400m2 of real ice next to Willen Lake, with lots of festive flair and fun.
We had the pleasure of being invited to the opening of Willen on Ice last night. What a treat.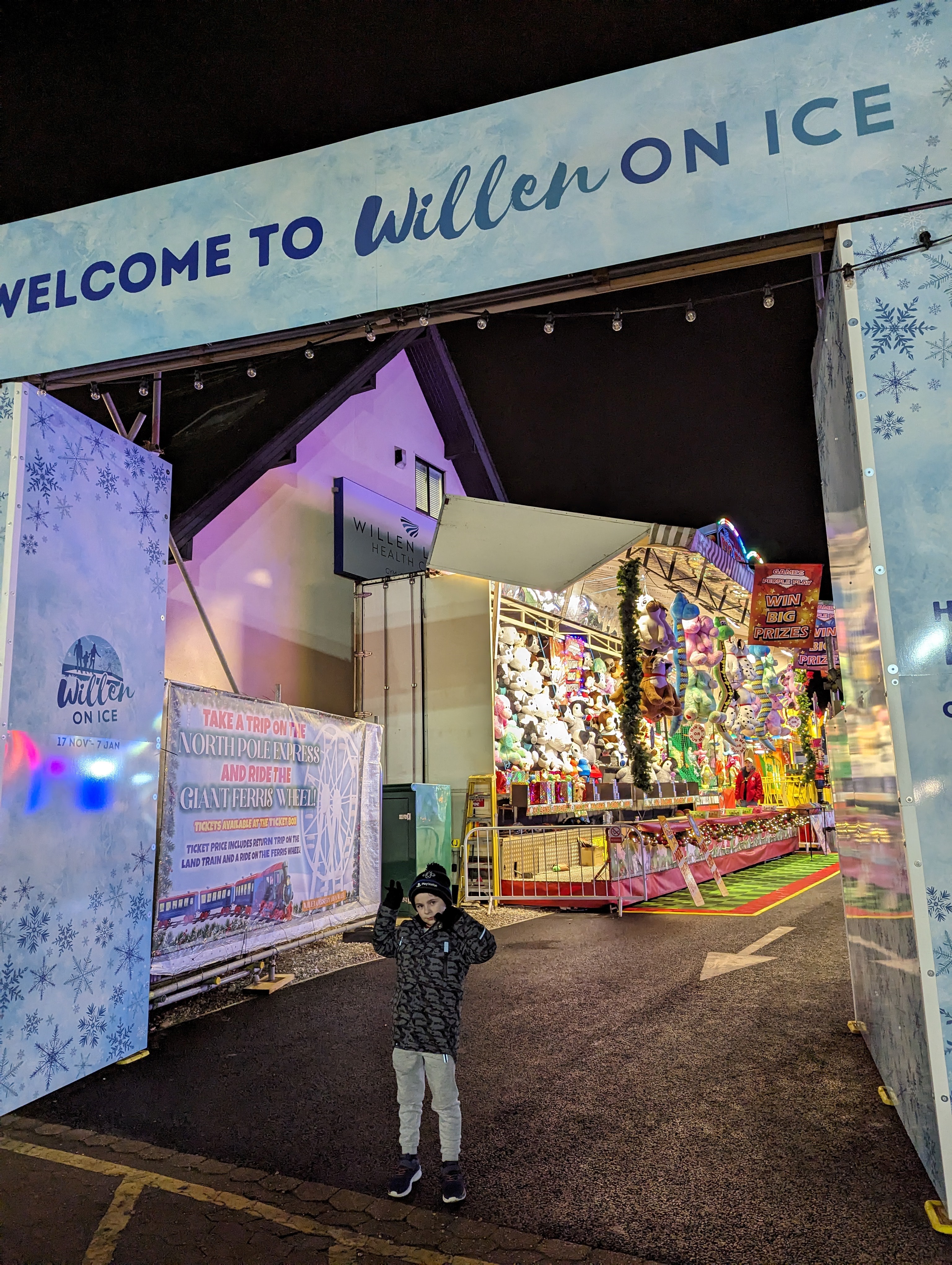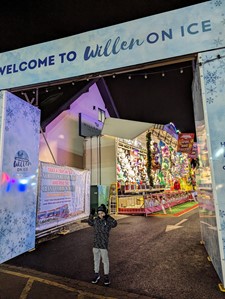 The site itself is in a lovely location by Willen Lake, Milton Keynes and was such a great way to kick start the festive season. The site is not huge but feels very Christmassy, there are lots of polite and helpful staff, on site toilets and even an Après ski bar and German Swing grill. 
There is a lovely selection of fun fair rides including dodgems, tea cups and a fun house which my 7 year old had multiple goes on (you can come back down the stairs if you make it to the top parents, the slide is really meant for children!).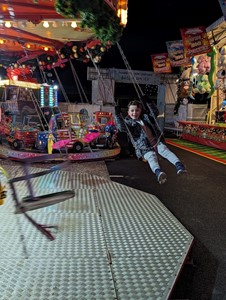 We had a 45 minute skate session which was really well organised. There is plenty of seating for observers or to put on your skates. Prior to this experience my son has worn the shoes grippers to skate in (which were available), this time his feet were big enough for proper skates. Both the childrens and the adults skates were clean and comfortable with lots of staff to assist if the sizing isn't quite right. The rental skates are hockey skates and available from junior size 8, up to adult size 13. They also stock double bladed skates which can be worn over trainers for junior size 7 to junior size 12.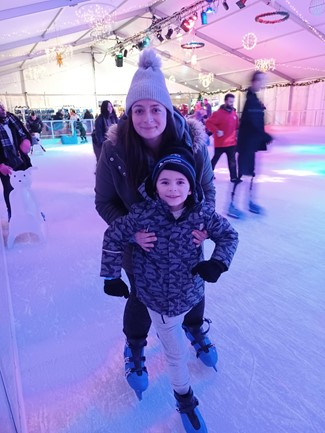 After a lovely little demonstration (hats off to the professional skaters, stunning work!). We were off on the ice. There were plenty of skating aids available but it is advised to prebook these. It was helpful to have the option of my son being pushed around on one or using it for stability at first before he gained some confidence on the ice. In the 40 minutes we were skating around, it was so great to see my son feel more safe and be able to independently shuffle around by the end of the session.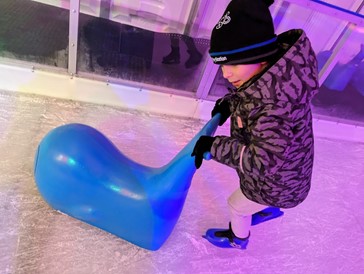 The ice rink itself felt safe and secure and was beautifully festive and undercover which was great when it was raining for a brief time. 
We managed to hop on the land train for the last departure, this goes up to the Ferris wheel, round and back. This would have been a lovely addition to the experience had it not been quite delayed, a little Christmas music on the train ride would have been perfect!
We had a few more rides in the fun fair and then managed time to try a Bratwurst from the swing grill and really yummy hot chocolate before calling it a night. 
I would definitely recommend it as a Christmas outing for the family. 


Rides, food, drink, and other attractions are operated independently and priced separately.
Children from £6.95 off-peak and £7.95 peak including skate-hire.
Adult £12.70 off-peak and £14.90 peak including skate-hire.
Willen On Ice
V10 Brickhill St
Milton Keynes
MK15 0DS