Read More Reviews
Review: FRESH Baby Gift Box, worth £37.93
Review by VIP Club Member Jasmine Stevens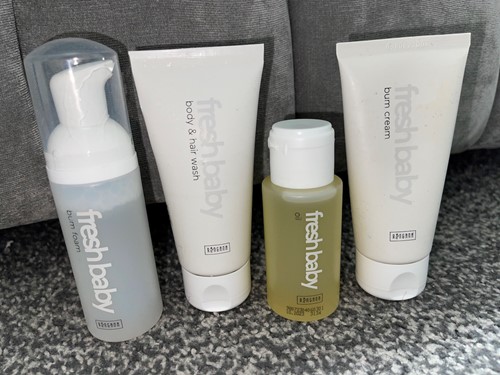 Thank you so much for the opportunity to review this set, myself and my two bots certainly approve.

I'm always very careful when buying products for my boys as their skins so sensitive but FRESH baby has done a fantastic job concocting this formula. The products themselves felt luxurious and delicate on the skin, and were not fragranced. My eldest loved the whole experience of using multiple products and most certainly looked and felt pampered.

As for the presentation of the products, I was highly impressed. They look very professional and appealing. This would be something that I'd pick up for sure. The application of each products was easy, and I noticed the hair and body wash had airless system, which I've never seen before on a babies product - I thought this was very clever.

The products felt very gentle on the skin however left it feeling clean. I then went ahead and used the bum cream which was very soothing on the skin & finished with the oil, massaging my boys - they loved this and I actually found they fell asleep faster.
Overall, we really enjoyed the experience of using these pampering products and will continue to use them in the future.
Available to buy from Ringana