Read More Reviews
Review written by Sarah Doherty, Toddle About reader
With over 160 species of animals spread across a vast 60 acres of beautiful parkland and lakes, Colchester Zoo is well worth a visit.
Located just on the outskirts of Colchester, it is really easy to find with satnav or by following the good old fashioned brown signs as I like to call them. An added bonus is that they have ample parking which is all included free of charge.
We were lucky enough to visit on one of their Summer Nights events which meant they stayed open until 8:30pm and from 5pm offered entertainment for children and a live band. There was something special about being amongst all the animals with music ringing in your ears as the sun went down.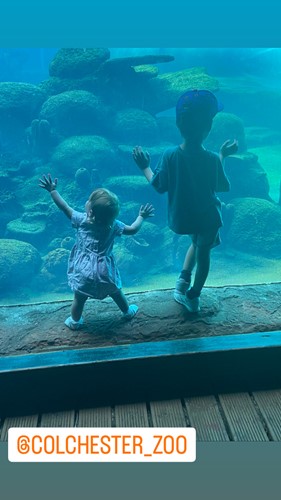 With so much to do across the zoo, it can get quite overwhelming with where to start but this is where we found their interactive mobile app came in really handy. You can pretty much plan your day out on there to include whichever animal encounters you want to see right down to what you want for lunch. I also really liked how it incorporated sat nav to take you to where you want to go next, this is super for when you have a 4 year old who specifically wants to see a tiger next.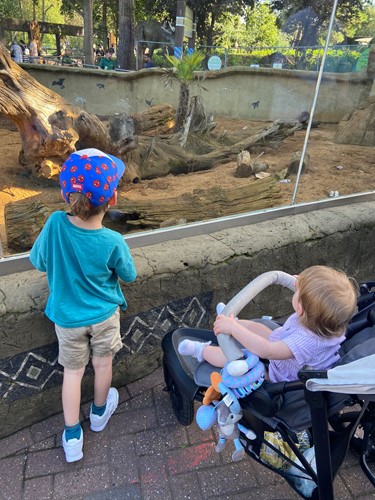 I loved how the zoo was split up into different areas, so you had all the sea life together with the sea lion pool and the huge underwater tunnel to look at which the children were amazed by. And then across the other side of the park you have the "Edge of Africa" section where you can see all the favourites like elephants, zebras, giraffes etc. This made it feel like they were taking you on a journey through different continents.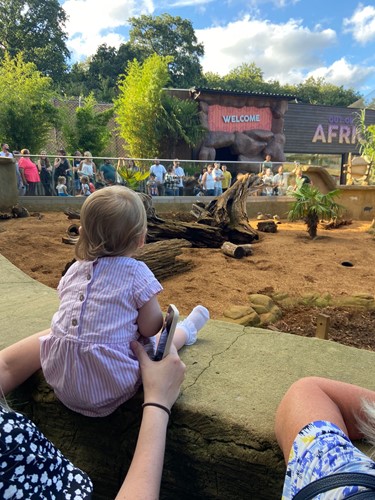 One of their new enclosures included a little walkthrough area with beautiful Lorikeets flying freely and you were able to purchase little pots of nectar to feed them. We noticed a few of them landing on people's heads and it was a really surreal experience getting up and close to them, more so for me who is scared of birds haha
We also thoroughly enjoyed the Lost Madagasgan Train which now includes a walk through with Lemurs. We weren't lucky enough for any to approach us but we did get to see a few none the less.
As well as all of the amazing animals to see with over 50 daily displays and encounters, there is so much more to do for little ones too. They have their Jumble Tumble indoor soft play area if you want the kids to run wild for a while whilst you have a sit down. They also have several outdoor play areas dotted around so there was always something there to keep boredom away.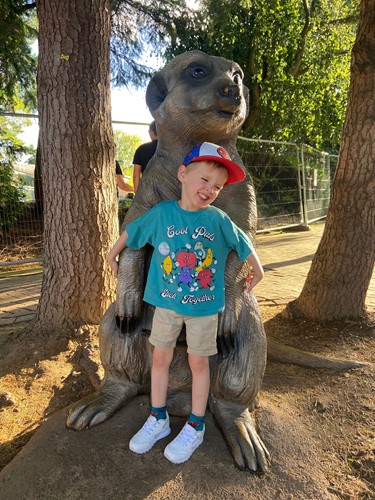 During our visit, they also had additional activities set up, one of them being The Exploritorium. This was a nice set up where children were able to choose a prefilled plastic tub of artefacts which could be bones, fossils, food etc. My son, of course, chose to look at the poo filled tubs where we had to play a game of whose poo was whose.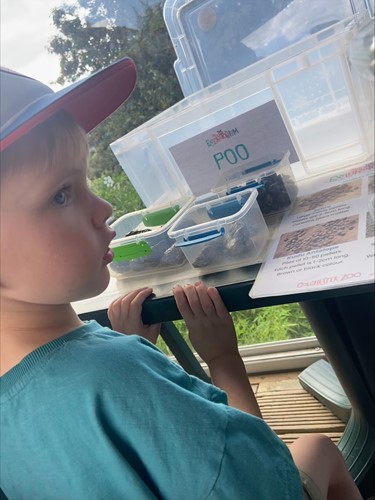 A Colchester Zoo visit isn't official without a little trip to the face painting hut, my son chose to be a giraffe this time around and we always like to finish off with a stop off at Scoop & Go, the ice cream parlour. My fav is the pink marshmallow, yum 😊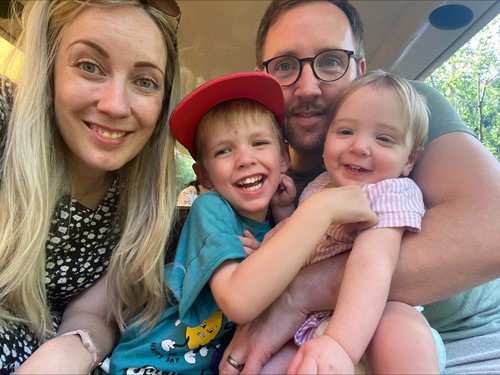 To find out more or to book, visit www.colchester-zoo.com