Read More Reviews
Book Review: Puppy in my Head by Elise Gravel, worth £6.99
Book review by VIP Club Member John Kirkland.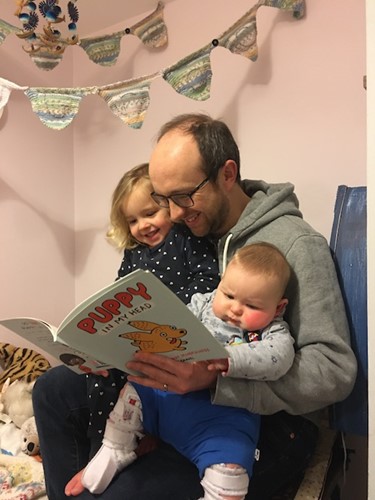 Review: 
Reading a book based around the idea and practices of mindfulness to our 3-year-old daughter initially seemed a little grandiose and irrelevant. After though reading Elsie Gravel's, Puppy in my Head I have changed my mindful mind.
We found using a cute puppy, Ollie as the vehicle to explain the different moods and emotions we experience to be a clever and appealing way for our daughter to learn about mindfulness and listen to our mind to help keep in healthy.
What I liked was in just a few pages (30) Elsie Gravel manages to teach and model three different ways children (and adults) can easily practise mindfulness. Although, the final question in the book of, 'Do you have a puppy in your head' currently confuses our daughter and leaves her smiling but answering, No every time, that has been quickly followed by the words, I like that book, please read it again!
As a teacher I have read it too to my class of 6 year olds and the clean and attractive illustrations along with the main character being a relatable cute puppy, meant they also loved the book. It also easily opened up the opportunity for a deeper discussion about mindfulness and whether we do all really have, a puppy in our heads.
I imagine us reading this book over and over and getting more from it year after year.