Go Back
Which is better - One-off or regular domestic cleaning
When comparing the different types of domestic cleaning, it's important to first note what exactly these services allow and provide, and then to consider which one would suit you better. The long end of it is that both of these types of services are situational and are suitable for different circumstances – here's why.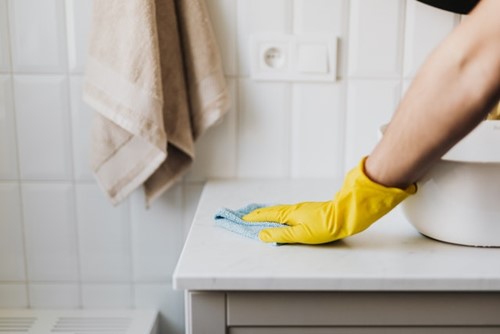 How to choose between the two
Any company worth your time, will provide the two varieties in one package, allowing you to pick exactly what you are looking for. From the start, we can understand that the two services provide the same cleaning, but one is on a regular basis (weekly or monthly) and the other one is a onetime deal.
One-off domestic cleaning
The one-off service can take care of a lot of problems at once, which might be suitable for after-party cleaning or pre-special event preparations. For those who are not aware, this service is also considered a more general service whereas carpet cleaning focuses solely on cleaning your carpets.
The one-off experience provides a full coverage for any cleaning aspect that you desire. It can be moulded in any sort of way you want, however, it will be a one-time deal which will not be returning unless you book it again.
This is a perfect solution in cases where you simply don't need more than one cleaning session and would like to save some funds. It can also be used as a service which covers the entirety of your home, meaning a full-on property cleaning, from top to bottom.
If you decide to use it as an all-inclusive service, then the cleaning process would take up to several days, depending on the size and condition of your home. In these cases the charge might be substantial though that really depends on the time of year and the specifics of your project.
Regular, scheduled domestic cleaning
With regular domestic cleaning, you have regular visits from a team of cleaners who will clean as you have mentioned in the contract. In this service, you have the right and freedom to pick and choose from a list of other, smaller services which the company provides – like it is with EasyCleaningLondon.co.uk.
The benefit of a regular domestic cleaning service is that you don't really have to think about it and just go on about your week. A lot of families simply don't have the time or energy to clean their own homes, due to work and other life responsibilities.
As time passes, grime and dirt will accumulate and one of the ways of dealing with that is by booking regular cleaning services for your home fromEasyCleaningLondon.co.uk. You can mould this service according to your needs each week, or you can leave it as is and simply sit and back and enjoy.
It's great for spring cleaning, ideal for dealing with allergens and other nasty things floating around the air, as it will keep the dust and pollen counts down dramatically. We recommend both services – they are situational – one is based on a full cleaning, the other one on a more regular visit and scheduled cleaning.