More Parenting Articles
The Importance of Correctly Labelling Baby Products
When it comes to any company producing consumer goods or clothing manufacturers then they will be required to label their products with detailed information. There are laws and regulations regarding the labelling of items and these differ between products and for what purpose they were designed.
When you send your youngsters off to daycare or infant's school you may well label their clothes. You might iron-on tags or use sew-on labels here with their name so that your child's clothing is easily identifiable and will not go missing. For manufacturers of baby or children's products then the information has to go much further than this. It can be vital that the labels show the correct information for the safety of any child using these products.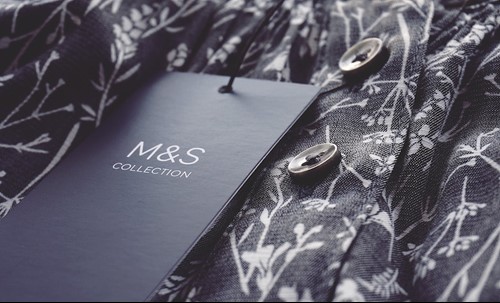 Labels and hang tags
These are ways of conveying information about a product to the consumer. They are often required by law and depending on what the item being sold is will explain a variety of information.
This information is intended to help buyers make educated choices in some cases but it also provides other details too. The way the various types of labels are used also differs. Some labels simply show what the product is, such as a wine bottle label. Other types of labeling are there to give detailed information, such as hang tags. You will have seen these in clothing shops hanging from the sleeve of a garment for instance.
These tags contain information about the manufacturer and will normally include a logo and something to grab your attention. They will also have useful information for the retailer and the customer. Many of us ignore these tags but for baby products, they take on more importance.
Here are some of the things that you should look for on hang tags and labels when buying products for your youngsters. 
Materials used
Hang tags are loose labels but in clothing, there will be a fixed label also. In fact, to be compliant, clothing must contain a fixed label containing certain information about the product. This will include who made or imported the product, how to care for the item, and what materials were used. 
There are many considerations when choosing materials and it is likely when shopping for your baby you will want to purchase cotton and blends. These labels will show you exactly what the baby clothing is made from so you can avoid buying man-made materials. This can be critical when you consider two other areas, allergies, and eco-friendly manufacturers. 
Allergies
Babies often have rashes and allergies when they are young. This can mean baby eczema and food intolerances and allergies. This is why correct labeling is important. If you discover your baby has an allergy to a food type then you need clearly labeled jars and pouches listing all the ingredients. The same goes for clothing and what materials are used. 
Environmentally friendly purchasing
It is quite possible that when you shop you take into consideration what environmental impact your purchase is having. As shoppers become more aware and make environmentally conscious purchases they will make decisions based on more than just the look of a garment or the price. This means knowing where the product comes from, how it was made, and sustainability.
Although the fixed labels in the clothing will list information to remain compliant they will not necessarily give you all the information you would like to see. Hang tags often have a lot more information on them than the stitched ones do.
In the UK there is no requirement to show the origin of the materials used. They have to list the country of manufacture only. In the USA the labels will show either 'Made in the USA' or 'Made in the USA from imported materials'. Hang tags can show a lot more and help you to make ethical decisions about your baby's clothing. 
Making the best choices
If these areas are of concern to you then you should look at the hang tags for a more detailed insight into the manufacturer. Ideally, the tag will be made from a biodegradable material itself.
It should show you clearly which country the materials came from and from this you can make a few judgments. What is the carbon footprint? Are they using sweatshops to manufacture these items? No one wants to buy baby clothing made from child labor.
Hang tags made from companies like the Dutch Label Shop can look beautiful and stand out against a garment but they are more than just advertising. They will show the clothing manufacturer's social responsibility statement too. Hopefully, there will be information about sustainability, organic materials, and is carbon-neutral. 
Safety and health concerns
Another reason for labeling products is to keep children safe. For instance, there will be warnings about suffocation on certain types of plastic bags, however, this is only in certain states, although companies like Amazon are required to display this warning as they ship countrywide.
Other safety labels you will commonly see will be for choking hazards on small items or products that disassemble easily. There should be warnings about flame retardancy and if the product contains chemicals. 
The law on labeling
There are many organizations that take a keen interest in how labeling is used on various products and luckily they look at babies' and infants' clothes, food and toys too.
The World Health Organisation created the International Code of Marketing of Breast-milk Substitutes some forty years ago due to how manufacturers of baby formula were falsely advertising their products along with dubious health-benefit claims.
The US Law Label is used to show exactly what is in imported plush toys and stuffed playthings. 
The Consumer Product Safety Commission has rules on how children's products should be labeled to make sure parents purchase age-appropriate items. There are checks in place to make sure that manufacturers cannot just pretend a child's toy is for an adult and bypass their rules. 
Other uses of labelling
On baby food, you will also see if the product contains GMO products or if it is certified organic by the USDA. There will be care information on baby clothes which is important for knowing how to wash and what products to use with the garments safely. There should also be information about recycling.
Importantly, for some consumers, there may also be contact information on the hang tags. This means that if you have any concerns you can reach customer services easily. There may also be website and social media details.
Through the website, you can find out more about the business and its manufacturing methods. You will be hopefully able to see where the materials come from or which farmers are supplying produce. This enables you to make a decision as to whether you feel comfortable buying products from this company. 
Summary
When it comes to buying food you want to know you are going to feed toddlers something which is good for them. If you purchase clothing you want to know it is made with natural materials and has not come from a sweatshop or been manufactured under dubious circumstances.
Hang tags and labels can contain all this information and more. They will have the correct ironing and washing temperatures and instructions and how long to heat the baby food for. Most importantly they will have safety and age instructions so you can make sure your little ones remain safe from harm.