Go Back
Taking Care of Your Own Health While Breastfeeding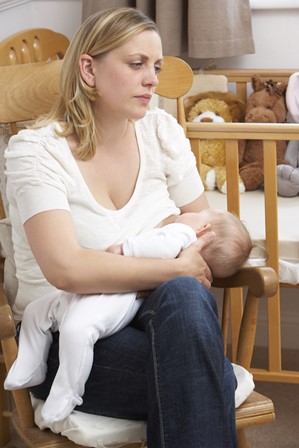 The decision to breastfeed your baby is a personal one. And while there are many benefits that come with breastfeeding, there are also challenges, such as having to deal with low milk supply or mastitis. Some women also deal with negative emotions while breastfeeding - they might feel anxious, angry, or alone.
Breastfeeding can take an emotional and physical toll on many women.
No matter if you're a first-time mum or a seasoned pro, taking care of yourself in the days following the birth of your child is essential! If you're planning on breastfeeding, here are some tips you can use to take care of your health.
Eat a well-balanced diet
Eating a well-balanced diet gives you the right nutrients and energy to take care of yourself and your baby. Eating the right foods can also allow you to start losing weight. Try to stay away from foods high in unhealthy fat. Pick grilled or baked food and incorporate plenty of fresh veggies into your diet.
Some nutritious foods to incorporate include mushrooms, green leafy vegetables, and chia seeds. You'll also want to incorporate lean protein, such as salmon and chicken. Healthy fats, such as the ones found in avocados and nuts, are also good.
Stay hydrated
Staying hydrated is always important for a healthy body, but it is even more important while breastfeeding so that you can produce the right amount of breastmilk and stay energized. Water is the best way to stay hydrated. If you dislike the taste of water, you can flavor it with fresh fruit juice. 
To get in the habit of drinking enough water, carry a reusable water bottle around. Most breastfeeding women need to drink about 96-104oz of water a day to stay properly hydrated, but you should also check with your doctor to see what they recommend.
Wear the right bra
You are going to want to wear a clean nursing bra every day. Try not to buy nursing bras until you're at least eight months pregnant. Nursing bras provide you with the support that you need, while also making it easier to feed your baby.
If one becomes wet during the day, make sure to change it immediately. You'll also want to regularly change breast pads. Leaky breasts are common for nursing mothers. However, leaving this moisture on your chest can irritate your skin. It can also increase your chances of a yeast infection.
Treat breast issues immediately
You're very likely going to experience some sort of breast issues at some point while you're breastfeeding, such as sore nipples or swollen lymph nodes. These issues can be extremely painful and can make feeding your baby hard. 
If you have trouble, find a way to treat the problem sooner rather than later. Letting it go untreated will only cause the problem to get worse, to the point where you might need to stop breastfeeding. Make sure to reach out to a health professional whenever you suspect a problem, then follow their recommended advice.
Find a support system
You may feel like you're alone, but remember - there are other women out there that have gone through this! If you know family members or friends that have breastfed, reach out to them and ask them for breastfeeding and health advice. Sometimes it helps just having someone to talk to.
 You can also utilize online resources, such as social media or a site such as Breast Milk Project, to connect with other parents and to get general advice. Having the right support system can help you feel less alone, even when things feel rough.
Take time for yourself
Finally, make sure to take some time for yourself! Many parents struggle to find alone time, especially when breastfeeding, but time alone is essential for your mental health. Try to find short periods each day where you can do something you enjoy.
For example, many women try to incorporate some sort of exercise into their routine. While you'll want to go slow, especially if you've just given birth, taking a few minutes each day to go for a walk, practice some yoga, or even do a more rigorous exercise routine can help keep you physically and mentally well.
Final thoughts
There are many reasons why a woman may or may not choose to breastfeed. If you do decide to breastfeed, you're going to want to find a way to take care of yourself mentally and physically. If you're unsure of whether or not breastfeeding is for you, take the time to talk with your doctor.
Disclaimer: This article is not written by health professionals and is not intended medical advice. Always consult a health professional.