More Parenting Articles
Say It Loud, Say It Clear! The secret to lasting, loving and rewarding relationships
By Svetlina Jeanneret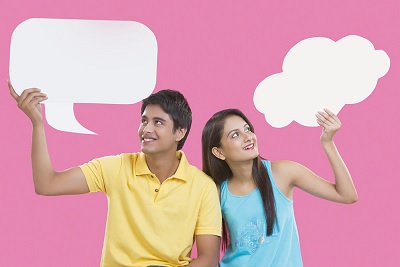 Everyone has their own communication style - understanding your partner's style will help you communicate with them effectively Communication is a vast topic and a great one. A lot of my work with clients revolves around the way we communicate first with ourselves openly or secretly and also how we communicate with those closest to us. I believe that in a family where there are two parents the most important relationship is that of the couple. Yet communication between men and women is not always straightforward; this is partly why John Gray's book Men are from Mars, Women are from Venus is still such a hit. In my consulting room, I continually hear anecdotes of miscommunication and misunderstandings which, little by little, can erode even the most loving and devoted of relationships.
Communication is not something we can ever stop working at because our internal world is so complex. Here are some key ideas to help you along the way.  
1. Understand each other's communication styles
There is a reason why personality profiling is so popular in business and sport. A family is a small team with individual strengths, weaknesses and preferred communication styles. Why not fill out a personality profile together and see what you can learn about each other? This is a great way to open a dialogue about how to best communicate with each other in different situations.  
2. Seek to understand, then to be understood
One of our deepest needs is to feel understood. We relax when we feel that another really understands us - we no longer need to defend our position quite so fiercely and we'll more readily listen intently in return. Learning to listen deeply takes some practice but the results are amazing because the depth of the connection you form strengthens your relationship  
3. Timing is everything
When you have something tricky to say, wait for a moment when they will not feel under attack, particularly if your partner already feels tense. It may also help to settle some of your own emotions and help you gain perspective on the situation.  
4. Say it loud, say it clear
Learn to communicate your needs and wants clearly. So often I hear, "But I thought he'd have tidied the kitchen. He knew we were going to get home late" or, "She didn't tell me that she needed help with the shopping". Assuming that our other half understands our needs and wants without clear communication from us creates so much tension, especially when it comes to home chores. The idea that others can read our minds is romantic but treacherous.  
5. Talk things through
Debrief when things have gone wrong. Seek to understand where it's gone wrong, listen to each other and make a plan you're both happy with for next time you find yourselves in a similar situation. View it as a learning opportunity. The more we invest in learning to understand each other, communicate positively and respect each other's needs and personality, the more fulfilling and solid our relationships can become.
---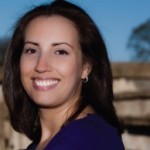 Svetlina Jeanneret specialises in working with parents to help them create the life they want for themselves and their families. She runs The Oxfordshire Family Project, regularly appears on BBC Radio Oxford and is on The Toddle About Panel of Experts. Follow at facebook.com/oxfordshirefamilyproject.