More Parenting Articles
Written by Annabel Karmel.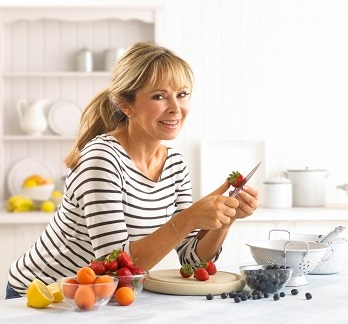 Mealtimes can often be a battleground between parents and toddlers. As a parent you want your child to have a healthy, nutritious and tasty diet, but persuading them it's a good idea is a different matter! To help combat unhealthy eating, I've gathered some of my top hidden veggie recipes to get tots eating their all-important 5-a-day. Because ultimately, what kids can't see they can't pick out. Good luck!
---
Mini Vegetable Balls
Ingredients
2 carrots, peeled and grated
1 small courgette, grated
75g butternut squash, peeled and grated
1 onion, peeled and finely chopped
½ tbsp chopped fresh thyme
50g mushroom chopped
50g parmesan, grated
150g breadcrumbs
1 small egg, beaten
1 ½ tbsp tomato ketchup, plus extra to serve
1tsp soy sauce
a little plain flour
2 tbsp olive oil
Method / Makes 24 Veggie Balls
Put the grated carrots, courgette and squash into a clean tea towel or muslin cloth and squeeze out as much liquid as possible.
Tip into a mixing bowl and add all the remaining ingredients except the flour and the olive oil. Stir to combine and, using damp hands, shape the mixture into 24 little balls. Put the flour on a plate and roll the ball in it to coat.
Heat the oil in a larger frying pan. Add the balls and fry for about 5 minutes or until lightly browned. You may need to do this in batches depending on the size of your pan.
Allow to cool a little and serve with ketchup.
---
Hidden Vegetable Bolognese
Ingredients
1 small onion, peeled and finely chopped2 tablespoons olive oil
1 small leek, thinly sliced
1⁄2 stick celery, chopped
1⁄4 small red pepper, deseeded and chopped
1 small carrot, peeled and grated
1⁄2 dessert apple, peeled, cored and grated
1 garlic clove, crushed
400g tinned chopped tomatoes
450g minced beef
4 tablespoons tomato purée
2 tablespoons tomato ketchup
250 ml beef stock
1⁄4 teaspoon dried oregano
salt and pepper
Method / Makes 8 portions.
Heat the oil in a large frying pan and sauté the vegetables, apple and garlic for 10 minutes, until softened. Transfer to a blender and add the tinned tomatoes, then whiz until smooth.
Wipe out the frying pan with a sheet of kitchen paper, then add the mince and fry over a medium-high heat until browned, breaking up the mince with a wooden spoon. If your child likes a fine texture, you can transfer the browned mince to the food processor and whiz for a few seconds.
Add the tomato and vegetable sauce to the frying pan with the mince, and stir in the tomato purée, ketchup, stock and oregano.
Bring to a simmer and cook for 40–45 minutes, until the sauce is thickened. Season to taste and serve with spaghetti
---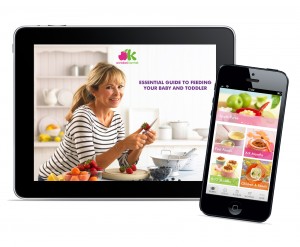 For more recipe inspiration, download Annabel's Essential Guide to Feeding Your Baby & Toddler app. Access more than 220 delicious recipes, as well as a host of features to keep your family on track and enjoying meal times. Download the new version from the App Store now (£3.99) or visit www.annabelkarmel.com.