More Parenting Articles
5 Tips for Keeping Your Kids Safe in the Car
As a parent, you will want to do everything you can to keep your kids safe, whether you are on the school run or just taking them for a family vacation. Car safety is not something that should be taken for granted. People have become accustomed to using cars that it has now become instinctive. Unfortunately, most parents don't take the necessary precautions to keep their children safe. Here are some tips to help you keep your kids safe while in the car: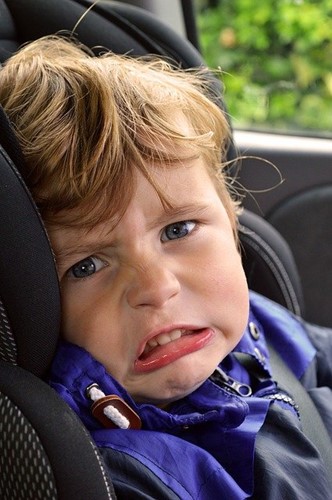 Don't let your kids eat in the car
As a parent, you feel like you have spent half of your life driving about in the car, and at some point, you get tempted to snack in the car. However, things are different if you have small children. Allowing them to eat while you are driving can turn out to be deadly. It is, therefore, recommended that you skip snacking in the car to avoid accidental choking.
Your child might choke on a snack, and you might not even notice since your attention is on the road. To keep the kids safe, consider giving them a snack before getting into the car, and use toys for entertainment while driving instead of depending on tasty snacks.
Buckle up
This might seem obvious, but sadly, most people don't use seatbelts. The seat belts in your car are made to be used by one person. Buckling two kids on one seat can injure both of them. And when driving the vehicle, you should never hold a child on your lap. Keep in mind that an unbuckled child can harm themselves or even interfere with your driving. So before driving off, make sure that all you kids have their seatbelts on.
Know their place
All children under the age of 12 must ride in the rear seat and in the right child seat. Therefore, investing in a good car seat for your child is essential. The car seat you pick will depend on your child's age, and as they grow, you will need to shift from one seat to the other. Ensure that you purchase your car seat from reputable companies with superior quality brands like the Venicci brand or opt for the well known Britax Romer. A foldable car seat is a great investment if you travel quite a bit.
Don't text and drive
You obviously know about the magnetism or the buzzes and beeps of a cell phone notification. However, you should always resist reading and responding to such notifications. In addition, ensure that your phone is on airplane mode whenever you are driving to limit these distractions, which can lead to accidents.
Distracted driving not only puts the occupants of the car at risk but also teaches your kids bad habits. You kids are bound to behave in the exact way when their time to drive comes.
Never leave your kids in the car unattended
There have been many cases where parents leave their kids in a parked car and go to a grocery store. Well, this is unacceptable! Children can die from heatstroke in vehicles. Be alert and make sure that your child is with you at all times. You can set reminders to remind yourself that you have children in the back seat. That way, you will be able to look back before leaving the car.
The Bottom Line
The safety of your child should be your number one priority when driving a car. And during hot days, the temperatures inside the vehicle can be extremely high. Therefore, ensure that you keep your kids comfortable in the car on a hot day. Take the above precautions to increase the safety of your kids.