More Parenting Articles
How to Help Your First Foster Child Feel More Comfortable in Your Home
New foster carers often experience a roller coaster of emotions when receiving their first referral call. You are probably excited to meet and welcome a new child into your home, nervous about getting everything ready in time, and slightly anxious about how your foster child will settle into their new surroundings. As a foster carer, it is your responsibility to ensure that any child taken into your care feels secure in your home. Therefore, to assist your preparation, here are a few top tips to help you create a safe and comfortable living environment for a foster child.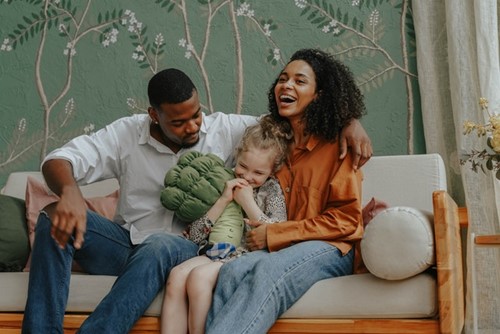 Gather as Much Information as Possible Before They Arrive
Before your new foster child arrives, it is a good idea to get as much information as possible about them. The referral should have all of the important details you need, but the referrals officer or the support worker on the case might have a few more personal insights to share – for example, special activities the child enjoys, any habits they have, and the type of food they love. Not only will catering to their preferences help them feel more at home quicker, but knowing the kind of food they like will help ensure they eat properly when they first arrive.
Furthermore, getting information about their likes and dislikes will also give you some indication about their character, which is helpful when it comes to your own mental and emotional preparation. With good training and the right guidance, you won't have to worry about a child settling in well. Learning more about how you can prepare yourself to foster a child is key, and a great way to start is by contacting foster agencies themselves, such as those like Foster Care Associates, who have vast experience in delivering foster care across the UK. Reputable agencies like these provide all the training you need to exceed in the role. For opportunities for fostering in Croydon, you can visit their website and get in touch with one of their advisers.
Make Your Home Feel More Inviting
Before the child's arrival, make sure you clean and tidy your home so that it feels more inviting. It can be difficult for some children to settle into a new place quickly. However, homely touches, such as the smell of freshly baked goods, a clean and calm living area, and a welcoming, tidy bedroom with a comfy bed and space for them to have a little privacy can make a big difference.
Show Them Around
One of the immediate things you should do upon arrival is show the child around your home, with the first point of call being the bathroom. After traveling to your home, they may need a bathroom break but are too shy to ask. However, giving them a short tour around your home can help them feel more at ease right from the get-go.
Be Mindful About Your Body Language
Feeling nervous is normal when you first greet a foster child – just remember that they are probably feeling a range of emotions too and are just as anxious as you are, if not more so. Make sure you welcome them into your home with a warm, friendly smile.
It's also important to be mindful of your body language, the way you speak to them, and also your eye contact – which should remain kind and direct where possible in order to make them feel seen, heard, and welcome. The prospect of living with someone they don't know in a strange, new place can be incredibly daunting, which is why it's vital to give them a good first impression.