More Parenting Articles
How to avoid burnout whilst working from home and looking after little ones

The opening scene of 2021 was one we hoped to avoid; another full lockdown across the nation. The weeks that followed resulted once again in families spinning plates of responsibility within their homes… hands more than full, task lists never-ending, expectations to manage and little human lives to care for. 
Whilst the sense of community and camaraderie can help, and the latest memes give a much needed laugh, the load is certainly a heavy one to bear.
For several years I have worked within communities supporting families and young people. Since the pandemic has hit, there is now more than ever the need for encouragement and support to help make the difficulties we face a little easier.
Here are 5 tips below that may assist with the current demands on your lifestyle:
Be kind to yourself
Remind yourself daily that if everything is not completed on your to-do list, it is ok. If a meal isn't cooked on time or the house looks as rough as you feel, that's fine too. There are times in life when something simply has to give; try not to let it be your mental health.
Having an imperfect but loving home is better than demanding perfection. Ensuring yourself and your families' good health and well-being is more than enough. 
Juggling priorities
When life feels overwhelming, moving at a slower pace might be helpful. Try taking things one day at a time and reflecting on the priorities at hand. Christina Grant, mother of a toddler and working in a senior corporate role, sets her targets daily; "Set realistic priorities for the day - some days you will only be able to do the basics and that's okay". Your best efforts under difficult circumstances will suffice!
On the other hand, planning some activities ahead of time can help keep children occupied. Andre Newby, an NHS employee, father of a toddler and a newborn, finds creating plans for his older child helpful: "Have a schedule laid out for them for the week so they do not get bored. Try to keep it active and fun but at the same time educational".
Irrespective of what approach you take, being flexible will inevitably need to be a part of your game-plan to a less stressful week!   
Mind and body connection
Moving our body is so important, especially now. Try to get fresh air and natural light whenever you can, in order to help keep your mind clearer and more efficient. Countless studies have shown that time in nature has a positive impact on our mood. Venturing outdoors also benefits the whole family; it allows your children to burn pent up energy and let off some steam!
Abi Wright is a mother to young children and Co-Founder of Festival of the Girl. Along with a team, they have held online events and activities to inspire children. Abi provides the following advice on relaxation techniques: "Find brief moments for yourself throughout the day to take a breath and remind yourself you're doing amazingly during what is an incredibly challenging time. Whether you're waiting for a zoom meeting to start or preparing lunch take three steady breaths and, as you exhale, imagine your body is relaxing.  You might only have time for one breath but if you do this throughout the day it really does help". 
Communicate
If you need more support with tasks or need a break, communicate this to those who are close to you. If working from home, do remember to take a few days holiday as if you were working in the office. You deserve the well-earned break. 
Efforts to co-operate childcare with a partner, family member or trusted friend is also vital. This may be in the form of a support bubble or arranging set times with your partner; Christina states "agreeing a set time period where the other is responsible for childcare means we have uninterrupted periods to focus on work". 
It is also important during this time to have a flexible approach to your personal aims and objectives, as you will achieve them when the time is right. Laura Mulvaney, Co-Founder of Festival of the Girl states; "All those things you want to do and can't do – they will come, it's just not the right time… I keep telling myself that".
Take care of yourself so that you have the energy to care of others too.
About the Author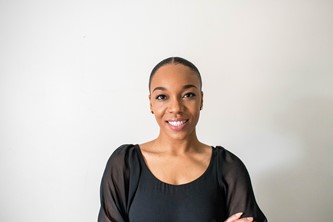 A youth engagement specialist, educator and author, Danielle Ennis is passionate about personal development, emotional intelligence and social change. She has spent over 10 years working with young people across London through charities and education provisions, bringing about positive change in the lives of her clients. A member of the Royal Society of Arts (RSA), Danielle now develops resources to be used by young people, families, schools and youth practitioners.
Danielle's new book, 'RELATIONSHIPS: Memoirs of a Young Londoner', is released February 2021. Danielle takes the reader through the complicated journey of relationships. During a time when you are learning about yourself, how can you safely get to know others too?
Topics range from:
Consent

Boundaries

Red flags

Personal values.