Go Back
Gingerbread Christmas Smoothie
Thick, filled with warming spices and so creamy; this smoothie takes minutes to whip up and makes a great breakfast or snack. Adding in some milled seeds adds a boost of protein, fibre and some healthy fat. This is a fun way to get into the festive spirit and honestly, this smoothie tastes just like gingerbread!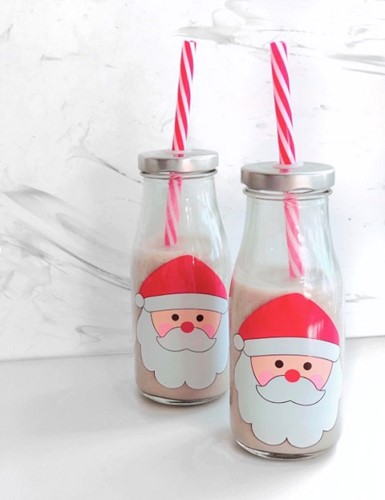 Prep: 5 mins
Cook: 0 mins
Serves: 2 servings 
Suitable From: 7 months (omit honey for under 1s)
Can be frozen for 3 months into Popsicles 
What do you need?
2 cups full fat milk | Or substitute any plant-based milk of choice for dairy free/vegan alternative
1 ripe banana * (see note)
3 tbsp milled seeds 
1/4 tsp nutmeg
1/2 - 1 tsp ginger powder
1/2 - 1 tsp cinnamon
1/2 tsp mixed spice 
1/4 tsp cardamom powder (optional)
1 tsp vanilla powder or extract 
1 tbsp honey (optional) * (omit honey for under 1's) \ Or substitute maple syrup for vegan alternative
Then...
Add all of the ingredients to a blender and whizz until smooth. 
Serve and enjoy! 
Note:
You can use a frozen banana if you want a creamer and slightly richer smoothie.
Recipe courtesy of Shikha Gill from @my.little.food.critic. Check out the Instagram channel or download the App from the App Store & Google Play for more inspiration ideas.