Go Back
Family Expanding? Know your rights
Expanding Family? Know Your Rights!
Written by Gilroy Steel Solicitors, based in Buckingham, Brackley and Northampton.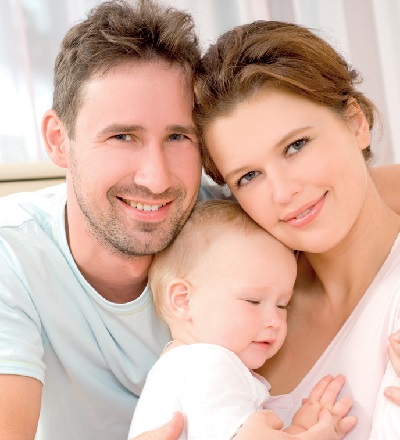 Having a baby is an exciting and daunting time for all new parents. Even those that already have children find that there are so many things that need attention and more often than not 'the law' is the last thing on anyone's mind. However, as your family grows there are a number of legal implications which you should consider: - "Registering the Birth" A lot of parents do not realise that if they are unmarried when their child is born and the father is not named on the birth certificate, he does not have 'Parental Responsibility'. This is a legal right to make important decisions about your child's life and is often overlooked.  Although you can rectify this at a later date with an agreement or Court Order, it can be a stressful and costly process.
"You Need More Space" Every parent knows that babies have a lot of things, and that only increases as they grow bigger. New and expanding families usually find themselves having to move to a bigger property. Buying or selling a house is one of the biggest financial decisions you'll ever make and even if you are renting it is important that you get the right legal advice to help make the whole process much smoother and stress free. "Living Together" In addition to this, many people are unaware that there is no such thing as a "common law marriage". Couples that live together should consider entering into a 'cohabitation agreement'. This is a record of what you and your partner have agreed about how you will own and share your assets. It can help you to think about fair ways to organise your day-to-day finances. All couples who live together would benefit from having one and it should be looked at as a loving thing to do as it protects both of you and your children from unpleasantness and unfairness in the future. Similarly if you plan on getting married and you have assets from before you were together or a previous marriage it is always worth considering a "pre-nuptial agreement". Although this is often considered unromantic, it is a sensible way to provide for the future. "Making a Will" It is important that everyone has a Will as without one your loved ones could lose control of what happens to your estate if something were to happen in the future. You can also use it to appoint a guardian for your children in case something happened to you or your partner. It is advisable that you use a solicitor or have a solicitor check your Will. It is very easy for other Will-writers to make mistakes which could cause issues in the future. A solicitor will also store your Will safely.
---
If you need advice or assistance in relation any of the issues above or a relationship breakdown, please do not hesitate to contact Tina Shah at Gilroy Steel Solicitors, with offices in Buckingham, Brackley and Northampton, Tel: 01280 815538, Email: tina.shah@gilroysteel.com www.gilroysteel.com