Go Back
Christmas Gift Ideas and Products for Babies, Toddlers and their Grown Ups - 2020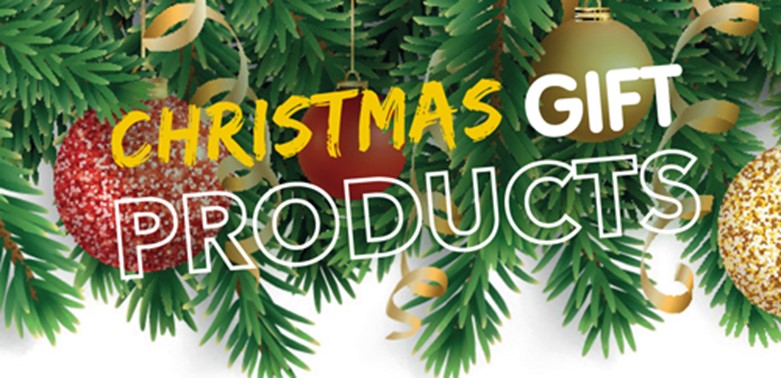 Christmas gift ideas for your little ones!
Love To Dream Swaddle UP Warm 2.5 Tog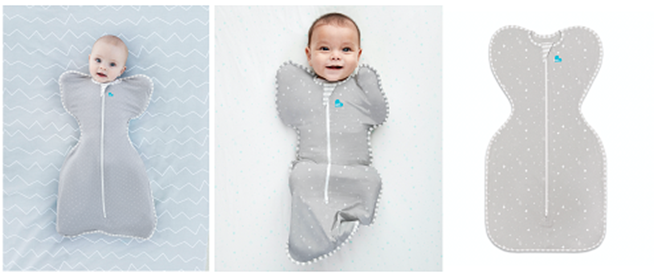 Keep little ones sleeping soundly on Christmas eve thanks to the iconic Love To Dream Swaddle UP Warm 2.5 Tog. Enabling little dreamers to drift off in their natural 'arms up' position, the Swaddle UP Warm is perfect for keeping little ones toasty this winter. Offering a modern twist on traditional swaddling, the award-winning product has been proven to help babies gain a better quality of sleep for a longer period of time – so no unwanted wake up calls from Santa this Christmas! 
RRP: £32.99 | Available from https://www.lovetodream.co.uk
BellaMoon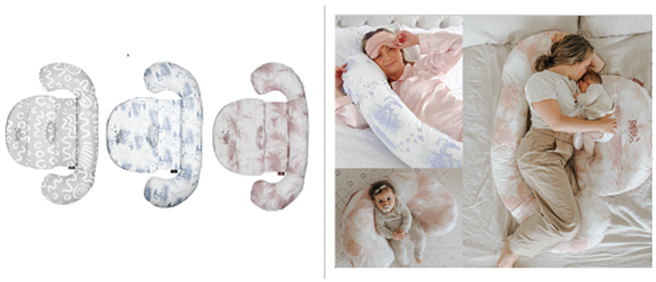 Enjoy your pregnancy and breastfeeding journey to the fullest with BellaMoon. This unique product provides support from the very first trimester of your pregnancy, throughout your breastfeeding journey, and until baby is 18 months of age. Combining utility and beauty, the multi-purpose Full Moon® provides 7 essential functions, making it one of the most versatile baby products ever created! 
RRP: £169 | Available from https://bellamoon.co/
Magnet Mouse Sleepsuits, Rompers and Baby grows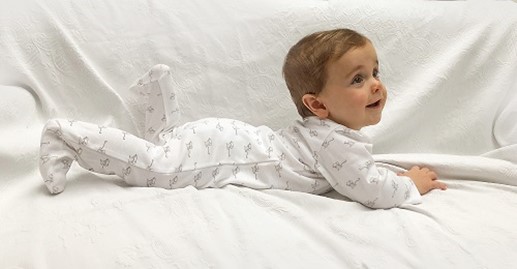 Magnet Mouse's unique and innovative designs use hidden magnetic fastenings that are securely sewn inside the lining, to help dress the baby in a simple snap. From the knitting of the sumptuously soft 100% cotton, to the printing, the entire process happens on British soil. The range includes sleepsuits, rompers, baby grows form 0-12months, either sold individually or as a set.
RRP: £24.95 | Available from https://magnetmouse.co.uk/
SleepHub

SleepHub™ is here to help new parents ensure they get the vital sleep they require. The result of over a decade of research and development, it helps users achieve quality sleep through scientifically formulated sounds that use rhythms and pulses to simulate the waves the brain should produce through each sleep cycle. Extremely simple to use, there are four modes to guide users through a series of sleep cycles to support them throughout the night. The product consists of a 7-inch display and two full-range 3-inch 20-watt premium speakers and comes with a 60-day sleep guarantee.
RRP: £599 | Available from https://www.sleephub.com/
Loop Ear Plugs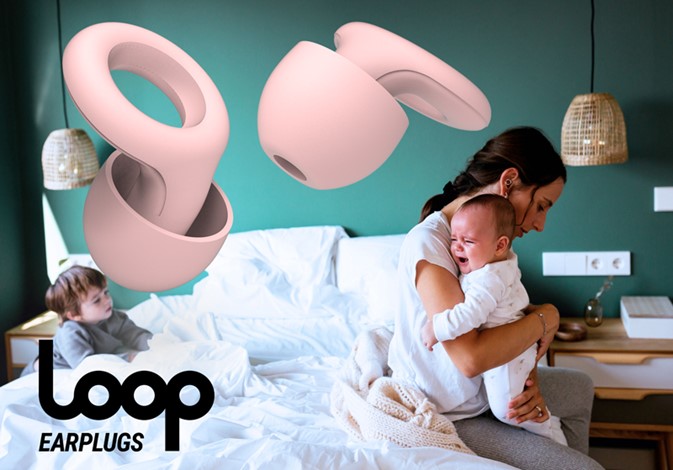 While these might at first seem like an odd Christmas Gift, we think they make the perfect present for any parent with young children. I mean, just think... a gift that could make your children a little quieter. Or that could help you sleep better at night. That's pretty magic in our book.
The Loop Ear Plugs aren't just another ear plug. The New York Times recently named them as their Best Earplug of 2020. They don't just block out noise - in fact, they have different earplugs for different situations. Want to block out noise? They have an earplug for that. But if you want to still hear what the kids have to say, just at a more manageable level of decibels? Well, they have an earplug for that too.
Each set comes with a selection of tips so they fit any type of ear, and they are super snug - they won't fall off if you're exercising or, say, chasing a toddler round the house. They're also very subtle in design, almost decorative. And the handy loop, as in the name, makes them easy to take out when needed.
All in all, a great gift for any parent this Christmas!
RRP: £13.95  |  Available from loopearplugs.com
Sprout Pencils - Kids Colour Kit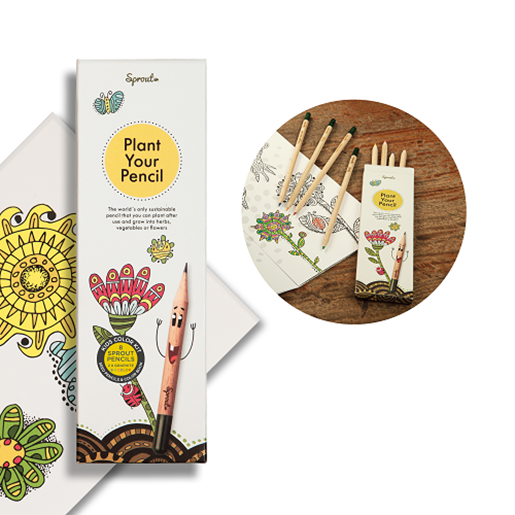 Sprout Pencils are the world's first and only patented, plantable pencils that grow into vegetables, flowers and herbs when you've finished using them. Instead of throwing them out when they become too small to use, just plant the Sprout Pencils into soil, and water – the capsule cleverly dissolves and will sprout into anything from cherry tomato plants and basil, to carnations and sunflowers. It's a great way to demonstrate sustainability and encourage children to think about recycling, the natural world and environment from a young age. Includes a colouring book made from eco-friendly paper. 8-pack edition with 2 graphite pencils and 6 colour pencils that sprout into herbs, vegetables and flowers.
RRP: £14.95 | Available from https://sproutworld.com/
Little Cooks Co. Recipe Kit
Little Cooks Co is a monthly subscription recipe kit, posted to kids in a 100% recyclable box, every month. The kits are packed with healthy and natural dry ingredients of that month's delicious recipe. Providing educational, fun memories, this is the ideal Christmas gift for your little cook.
RRP: £8.33 P/M | Available from www.littlecooksco.co.uk 
Bio Tipper Truck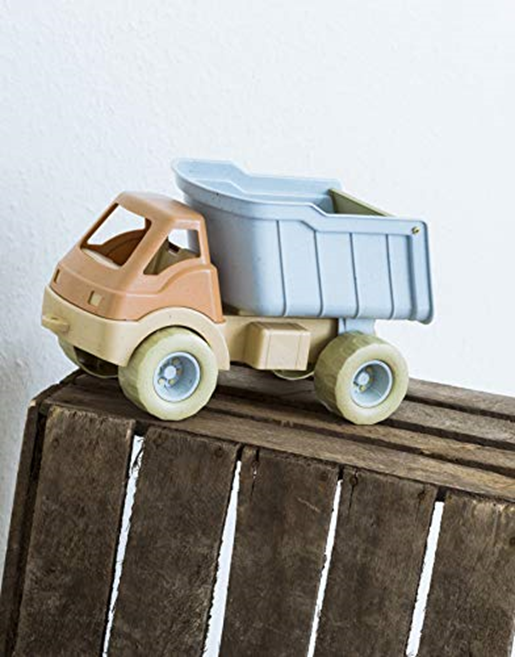 Dantoy have launched a brand-new "I'm Green" line of bioplastic toys. Made of at least 90% sugarcane, a sustainable raw material, the toys are 100% recyclable. Traditional plastic is made from crude oil, whilst Dantoy's bioplastic is made from ethanol, a form of alcohol, that has been extracted from sugarcane. Its manufacturing process produces fewer carbon emissions, and the sugarcane is cultivated on controlled, pesticide-free plantations. Sugarcane is a 100% sustainable raw material and all packaging is made from recycled cardboard. The toys are made to last and are approved for contact with foods, microwave safe, dishwasher safe, frost-proof and contain no toxins.
RRP: £30.75 | Available from Amazon
Personalised Children's Clothing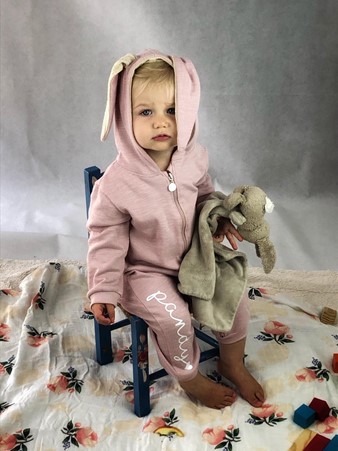 Named4you can help you with all your personalisation needs from personalised children's clothing to Embroidered company workwear, vinyl printed t-shirts/football kits, Hen & Stag Tops, Posters, Banners, Stickers , PVC Boards, Mugs, Vehicle & Wall signage etc. Email info@named4you.co.uk for a free no obligation quotation.
RRP: £18.99 | Get 5% off with code TODDLE | Available from www.named4you.co.uk
'Lanka Kade' Dinosaur Wooden Toy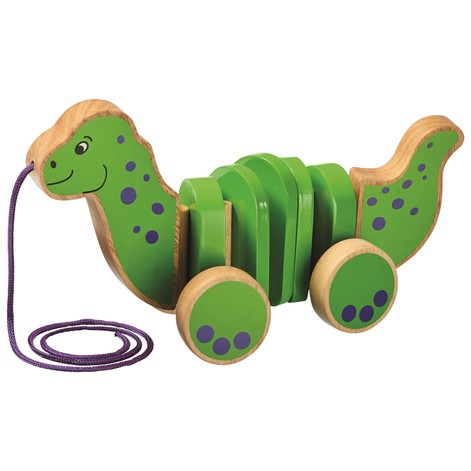 This fun Fairtrade, hand-painted dinosaur on wheels measures 26.5cm long with a 62cm cord. Safe from 10 months. All proceeds from gift sales help to care for Redwings rescued residents.
RRP: £13.13 | Available from www.redwings.org.uk/shop/toys-and-games/lanka-kade-dinosaur-wooden-pull-along-toy
Christmas Book Box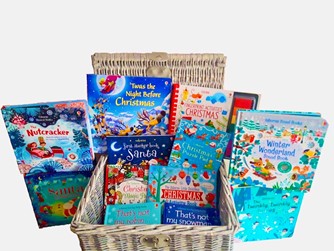 This Christmas, why not give the gift of books? Create a Christmas eve box full of fun activities and a festive story to curl up with? Or maybe an advent of books that last all year round? Lisa can create any option for your specific budget. (Basket not included)
Any budget | Available from LisasLittleBookDen Facebook Page
My Strawberry Monkey Books & Cards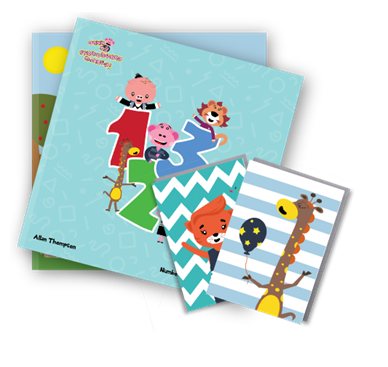 Ohhh My! Check out the cute range of greeting cards perfect for any occasion and fabulous picture books from My Strawberry Monkey. Your own cheeky little monkeys will love the bright, colourful pictures featuring the cutest little characters in the preschool world!
Books RRP: £6.99, Cards RRP: £3.29 | Available from www.mystrawberrymonkey.com
Keepsake Animals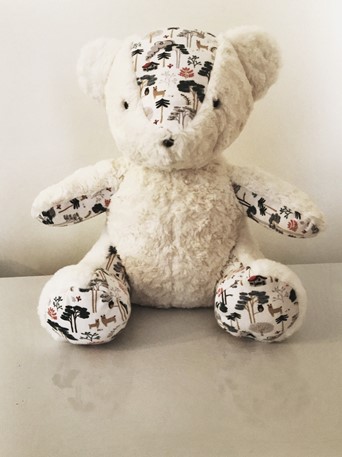 From woodland creatures to safari animals. All are handmade in Suffolk to your bespoke requirements, from your sentimental clothing. Wether it is a celebratory, memorial or speciality custom-made (e.g sensory animal) keepsake you are looking for, Quilted Beau will create a truly unique gift.
RRP: £45 | Get 15% off orders online | Available from www.quiltedbeau.co.uk/discount/TODDLE