Go Back
Baby Naming Ceremonies: Celebrate Your Baby

Baby Naming Ceremonies are completely flexible and can be carried out whatever the age of the child. By Jane Gower, UK Celebrants Exploring the appeal and practicalities of Baby Naming Ceremonies The Baby Naming Ceremony is a relatively new phenomenon that has been gaining in popularity over recent years – helped no doubt by the many celebrity couples who have opted for this way of commemorating the arrival of their new baby. What is a Baby Naming Ceremony? Baby Naming Ceremonies are a secular (non-religious) event – they focus on the relationship between the parents and their child, and welcoming the baby into the family and community, rather than a particular faith.
Naming Ceremonies can be held anywhere – in your garden at home, at a hotel, on a beach, in the forest – wherever is special to you and your baby. The celebration can be traditional, modern or even quirky – and religion in the form of prayers and blessings can still be incorporated. The family can choose friends and loved ones to act as "good parents" to their baby, and the whole family can take part.
---
Why The Growing Trend? Many couples these days are not married, are not religious, or come from different religious backgrounds. They want to celebrate the birth of their child but, for their own reasons, don't feel that a christening or other religious ceremony would be the appropriate way to do it. Without ties to religious conventions, Baby Naming Ceremonies are completely flexible. They can be carried out whatever the age of the child – many couples have used them to celebrate the joining of two families, when they are bringing together children from previous relationships. They can also be a lovely way to celebrate an adoption.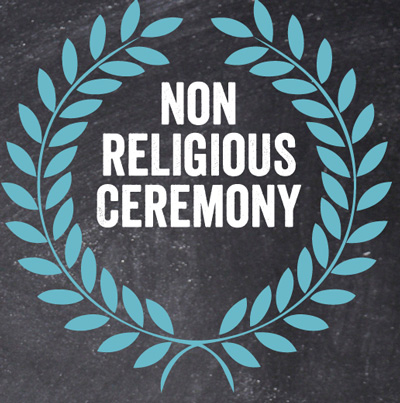 The Role of a Celebrant One of the big appeals of a Baby Naming Ceremony is that there are no rules to follow. But that brings with it a great deal of choices and responsibility – it also raises the question of who will lead the ceremony. In this situation many people turn to a Celebrant, who is a trained individual who will bring their experience and connections to help with the organisation of your event, both before and on the day itself. They can lead the ceremony if you wish, or they can stand in the wings to ensure the day goes without a hitch. If you ask a Celebrant to conduct the ceremony for you, it will be unique to you - written to incorporate your memories, ideas and plans for the future. The Celebrant will write the vows specifically for you or they help you to write your own. Your Celebrant can advise on what symbolism you might want to incorporate into the ceremony – for example, lighting a unity candle, planting a tree or writing in a wish book. Incorporating a rose ceremony into your celebration is particularly beautiful and involves sprinkling your baby with rose petals – white for innocence, yellow for friendship, pink for love and red meaning a passion for life.

Things to Watch Out For Make sure the Celebrant you choose spends time getting to know exactly how you want the ceremony to unfold. They should focus on the child (or children), exploring their personality and the friends and family that surround them. A good Celebrant will let you have a draft of the ceremony so you can make changes or additions to it and will work with you until you say, "That's perfect – let's get the party started!"
---
Jane Gower is a qualified celebrant with over 25 years' experience in event management and planning in the UK. She runs UK Celebrants – to find out more about how she can help with your naming ceremony, visit www.uk-celebrants.com or call 07774 142810.