Go Back
5 Top Tips for Keeping Safe This Summer
Kate, from Daisy First Aid in Bedford, Newport Pagnell and Surrounding Area, provides multi aware-winning and CPD accredited first aid classes to parents, carers and childcare professionals and has put together some Top Tips to help you to keep yourself and your family safe this summer.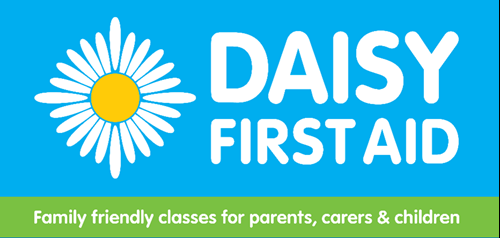 1. Choose a suitable sunscreen
When choosing a sunscreen look out for:
A sun protection factor (SPF) of at least 30 to protect against UVB
At least 4-star UVA protection
2. Be safe around water
There is no better way to cool down on a hot day than to have a good splash in the paddling pool, but children can drown in as little as 5cm of water. Keep them safe by:
Never leaving them unattended.
Emptying the pool after each use.
Checking the temperature of the water before letting them in.
Being aware that the grass around the pool can become wet and slippery.
3. Check the temperature of outdoor surfaces
Did you know that artificial grass can reach temperatures of up to 62°c in the sun? This is hot enough to cause serious burns to little feet. Outdoor tiles and other surfaces can also get super hot in the sun too.  Always check the temperature of surfaces before letting little ones run around outside.
4. Don't use blankets or muslins to cover a baby's pram
Rather than keeping them cool, throwing a muslin over the buggy can significantly increase the temperature inside the pram. Instead…
Use an in-built sunshade or a light, well-ventilated, attachable one.
Dress baby in lightweight, loose-fitting clothing.
Give baby more fluids than usual, to keep hydrated.
Avoid being out between 11 and 3 o'clock when the sun is at its hottest and stick to the shade as much as possible.
5. Think about garden safety
Is your garden safe for inquisitive little ones to explore?
Get to know the plants in your garden and teach your children never to eat plants they have picked in the garden or out and about.
Fence off ponds to prevent children from falling in.
Store chemicals and sharp tools out of sight and reach of children.
If you have a trampoline ensure that the safety net is used at all times.
Keep children away from BBQs – they can stay hot enough to cause serious burns long after dinner has been served.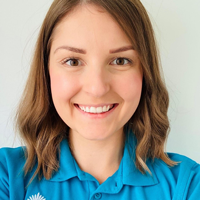 If you are interested in finding out more information about the first aid classes or would like to book at class, please contact Kate on 07968 037798 or email kate@daisyfirstaid.com
www.daisyfirstaid.com/bedford/
Facebook: @daisyfirstaidbedford
Instagram - @daisyfirstaidbedford