More Parenting Articles
Top 10 Tips to Get Your Kids Eating their Fruit and Veggies
By Organix
New report reveals more than half of children under the age of 4 eat two or less fruit and veg a day
Despite it taking up to 15 times to like a new food, over half of parents have given up and are resorting to hiding vegetables to trick their children
JLS pop star turned farmer, JB Gill is fronting new healthy eating campaign 'Good for planet. Good for me.' by Organix for pre-school children
Experts offer advice, inspiration and support  to nearly 7,000 nurseries in the UK to help pre-school children love fruit and veg  
A shock new report reveals millions of pre-school children don't eat enough fruit and vegetables. Organix, the UK's leading purpose-driven children's food brand, is launching a major campaign to support parents following results that show 55% of children aged 4 and under have two or fewer portions of vegetables a day - that's 2 million children.
The research showed that:
One fifth (20%) of all UK pre-schoolers eat only one portion a day
One third of all UK pre-schoolers (32%) eat only two
Almost 116,000 children have no vegetables at all in their daily diet 
Of the vegetables eaten, the classic 6 vegetables are the regular go tos on kids' plates, with carrots coming top of the charts
The research, in partnership with YouGov, undertaken amongst UK parents with children under 4 found that 1 in 4 (24%) felt guilty about their child's daily diet. Repeated lockdowns have also led to an increase in the number of processed foods youngsters are consuming. Despite trying lots of different techniques, parents worry about providing a lack of variety and not giving their children enough vegetables. 
A quarter of all parents and guardians said they would like to increase the variety of foods in their children's diets. Almost half of parents admit to giving up introducing new foods after 6 attempts, despite the average time it takes for children to take to a new food being between 11 - 15 times. Sadly battles over the dinner table prove too stressful for almost 1 in 3 parents, who said they would not persevere with a vegetable their child refused to eat for fear of upsetting them. 
Over half of parents, 53%, also admitted to hiding vegetables in their children's meals, which unfortunately can lead to greater issues later on as children don't know which vegetables they actually do like. 
Organix 'Good for planet. Good for me.' campaign hopes to support parents to make healthier food choices. One way is to avoid stress at mealtimes. Following expert advice from infant nutritionists, it recommends trying new fruit and vegetables away from the dinner table, in a more relaxing environment, while they are at leisure, taking the pressure off meal times when both parents and children may become tired and emotional. 
JLS band member, turned farmer, JB Gill, who has two children, Ace, 6 and Chiara, 2, with wife Chloe, has been announced as brand ambassador for the campaign led by Organix and their partner the National Day Nurseries Association (NDNA), the national charity representing children's nurseries across the UK, after being concerned by the findings of the research and inspired by the chance to do something to help. 
During the 'Good For planet. Good For me' campaign, former Down on the Farm presenter JB will be encouraging children to participate in a range of over 90 fun and engaging food activities to expose them to fruit and veg in a fun way. Designed to make food fun and enjoyable for children, the campaign aims to take the stress out of dinner time and help them explore healthy food through play, taste and textures, and by exploring a colourful rainbow of fruit and veggies. 
From visual techniques through the University of Reading's 'See & Eat' books, food themed songs, healthy recipes, to playing with food, outdoor nature focussed activities and planting their own vegetables, Organix is passionate about getting children to eat at least one more piece of fruit and veg per day, and encouraging them to accept and enjoy a broad palate of healthy food. Organix believes three key takeaways to inspiring and creating a healthy mindset in little ones for later in life include the following:
Take exploring new fruit and vegetables away from the dinner table and bring them into play 
Visualisation is so important and by using books like See & Eat, you can get your kids more comfortable with foods, without it ending up in the bin 
Exploring foods is about more than just taste! It's multi-sensory and allowing them to discover through texture, sight and fun will give you far more successful results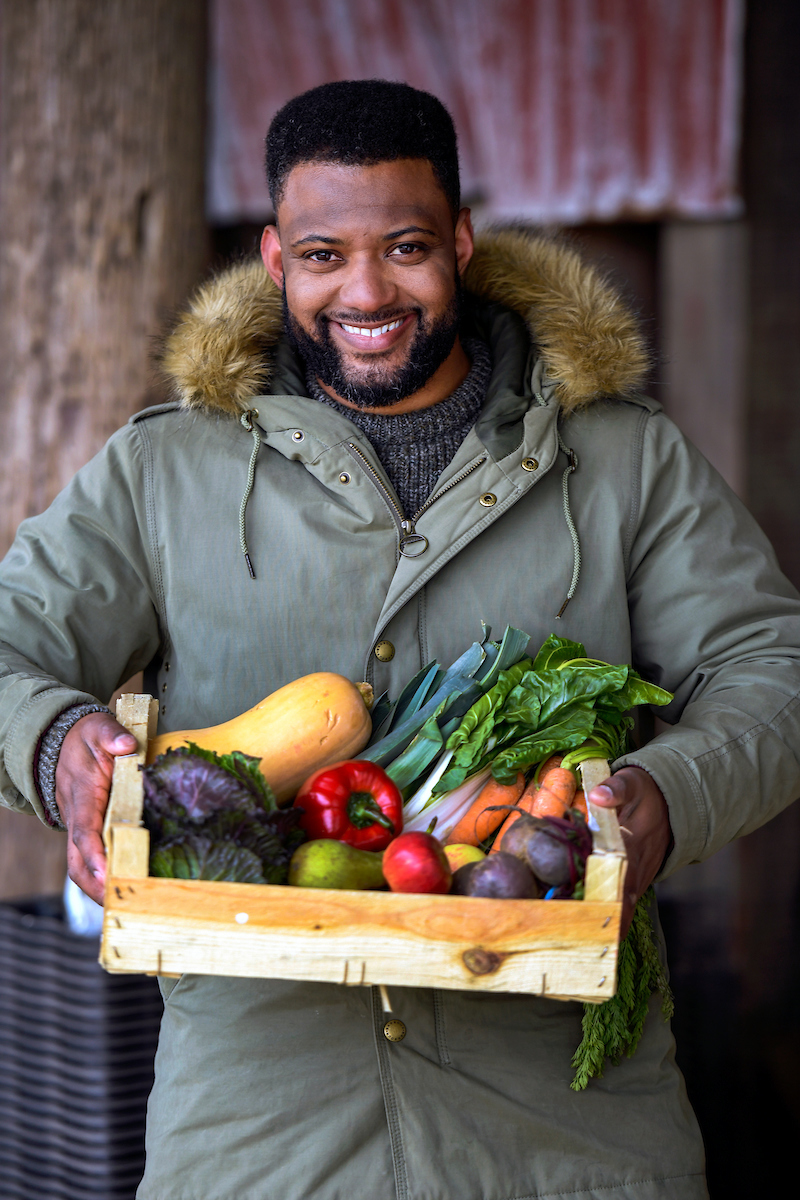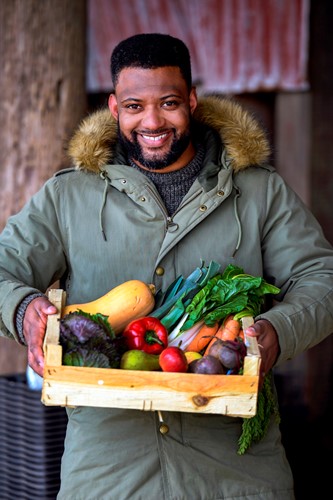 Mark Golder, Managing Director of Organix, said: "Campaigning has always been a huge part of who we are. From our inception nearly 30 years ago, we have been challenging the government and food industry to do the right thing for both parents and children. Our past research has led to high profile direct action, from Jamie's School Dinner campaign, to getting blue Smarties made with Azo dye removed from packs.
"'Good for planet. Good for me.' was born out of our mission to do better for future generations by supporting parents and caregivers to get little ones loving fruit and veg. As far as we're concerned, there's no better gift we can give." 
JB Gill added: "As a parent, I know how tough it can be to get your children eating a wide variety of fruit and vegetables. That's why I'm so excited to be involved in this campaign because I know how important it is and if there's an easier way to support parents and caregivers to do this, fantastic.
"As a father and a farmer, I also know how when you show kids and help them understand where food comes from, you'll have much greater success in getting them to rethink their relationship with it. To that effect, we've created a wealth of amazing content to inspire parents, family members and nurseries. I can't wait to share it with my two and help them become rainbow explorers too."
Purnima Tanuku OBE, CEO of NDNA added: "Nurseries play a vital role in a child's formative years and this last year has had a big impact on children's health, wellbeing and development. We all know something remarkable happens when children are with other children in a nursery, like being more likely to try new foods if it's part of a fun activity or when they see their friends eating it. So these resources will be a great support, helping children to explore a range of fruit and vegetables together and giving them healthy habits for life."
The 'Good for planet. Good for me.' campaign will be available to support parents through the Organix website and via a partnership with NDNA on their website, to over 300,000 nursery school children across the UK throughout May. 
To find out more about the campaign that is designed to encourage little ones to accept and enjoy a broad palate of fruit and vegetables, understanding where this food comes from, and how kids can become a rainbow explorer, visit: https://www.organix.com/goodforme and www.ndna.org.uk/organix
Organix's Fussy Eating Expert Lucy Thomas shares her top 10 tips on how to get your kids eating their fruit and veggies
Don't give up - the best way of enjoying a variety of vegetables is to try, try and try again – research shows it can take up to about 15 times to get a little one to take to a new food! Just one tiny taste is enough at first, so don't expect them to eat a huge portion right from the word go. They need to learn to like the taste of some foods that might appear bitter at first. So don't give up!
Introduce them early on - when it comes to eating vegetables, the earliest days in weaning are key in introducing vegetables so that they are included and enjoyed right from the start.
Pulling yuk faces is part of the fun - some bitter tasting vegetables might be a bit of a challenge, but you shouldn't worry too much if your little one makes a face of disgust rather than pleasure when they try vegetables such as cabbage or cauliflower for the first time. In fact, pulling a face doesn't mean your little one doesn't like the taste. Their look of disgust is more likely to be a look of surprise and confusion as they process the new and unfamiliar taste
Familiarisation is key - children who are familiar with a vegetable or fruit before it is put on their plate, are far more likely to try it. Reading about them in picture books, seeing them being eaten by others, playing with them or singing songs about them are all helpful ways to familiarise your child before trying them.
Take fruit & veg away from the dinner table - put some excitement and discovery back into food, by exploring fruit and vegetables away from mealtimes! This way parents can help build familiarity with new foods without the pressure to have to eat it on first presentation, avoiding the all too often stressful mealtime situations.
Explore and discover - go back to basics and start to have fun with discovering food! EXPLORE the origin, shape, colour, texture or smell of new foods - without using the phrases TRY, EAT, or TASTE. Children don't like unexpected surprises – and this simply helps prepare children for what's to come on their plates. This can also include them helping you prepare a meal, playing games or telling stories related to foods too. Even including them in selecting and shopping for foods – it doesn't need to be complicated!
Learn by play - making food part of play and being a bit adventurous can work wonders too – and don't be afraid to get messy! Children learn by playing.  Letting them get their hands on fresh food will help them understand it better, and make their first experience with new foods a positive one too. Play is serious work for kids!
Try not to hide or disguise veg - it's worth taking the time to introduce them to the food in its real form
Avoid bribery - as tempting as it is, try not to bribe your children into eating their vegetables, especially with sweet treats. It sets up the message that vegetables are bad and sweets are good, which is a hard message to change later on. 
Role modelling - try to eat together as much as possible, making it part of a daily routine – you'd be surprised how much that changes things. We are the best role models for our children and children are the best imitators out there, who look for us for guidance and reassurance about food.
Lucy is supporting JB Gill and Organix new healthy eating campaign 'Good for planet. Good for me', that incorporates songs, games, recipes and indoor and outdoor activities to help babies, toddlers and pre-schoolers to eat a wider range of fruit and veggies…by eating the rainbow! For more information go to https://www.organix.com/goodforme