Read More News
Tumble Tots streaming Live on Facebook
With all the uncertainty and negativity surrounding coronavirus at the moment, Tumble Tots are hoping to provide their members with some continuity and positivity via the wonders of social media.
Knowing that you and your little ones will be missing classes for the foreseeable future, every day at 10am Tumble Tots (UK) Ltd will be streaming your favourite action songs and exercises LIVE on Facebook to keep children active, happy and entertained!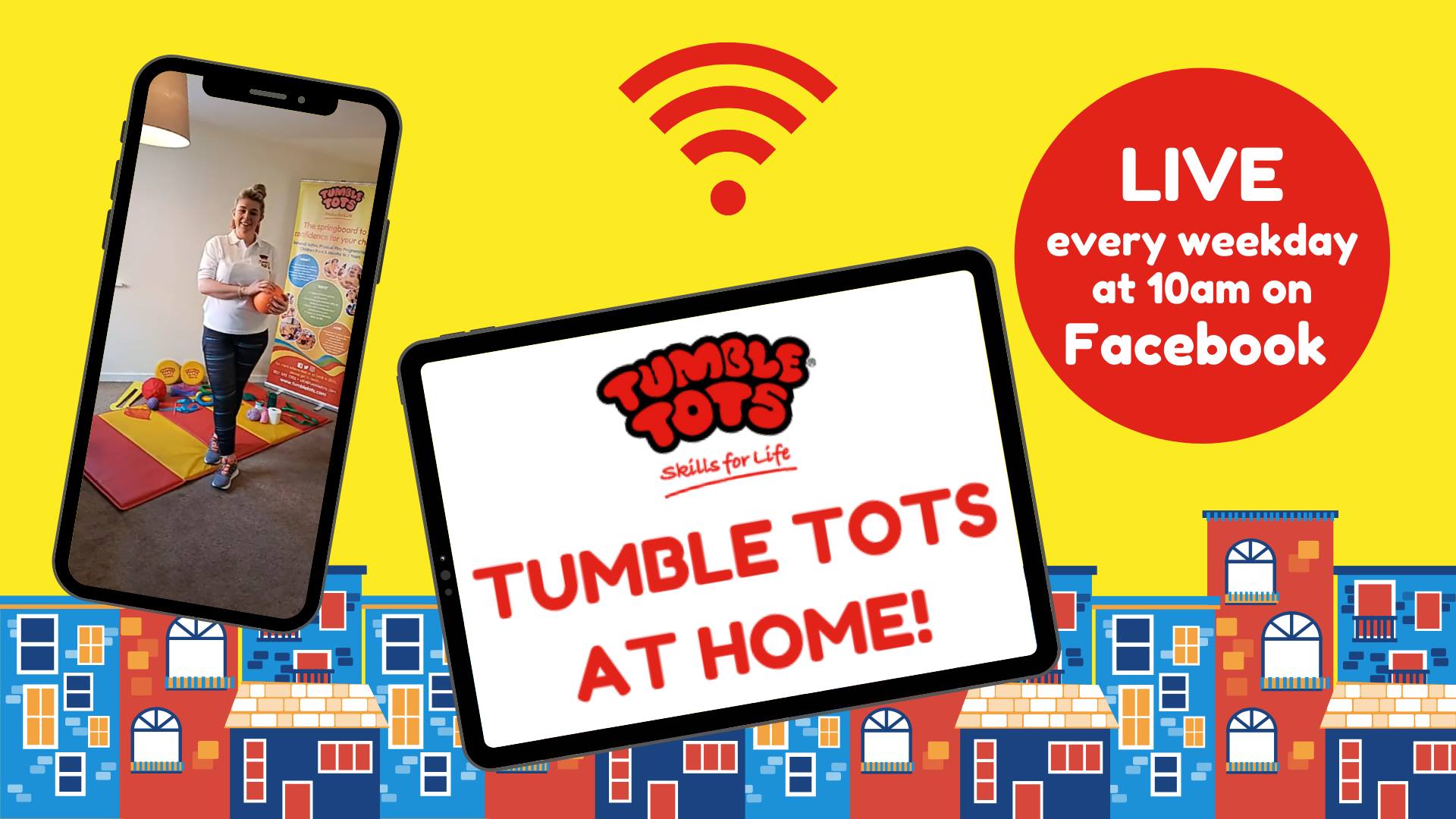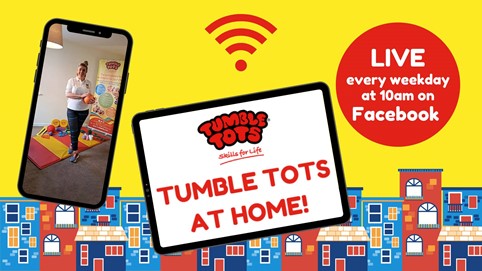 Another idea to keep your children entertained and active in the home is to download their activity grid to print off and get little ones to colour in the tasks once they've been completed.

In between LIVE Facebook sessions, Tumble Tots have also been coming up with some other ways to keep little ones entertained during lock-down! These activities can be done with everyday objects.
Follow Tumble Tots on Facebook Tumble Tots HQ or visit the website www.tumbletots.com