Read More News
August - September 2021 at Waddesdon
Waddesdon has some amazing real life events happening within the next few months, and here is a pick of our favourites:
Colourscape
28 July – 8 Aug, 10.30am-4.30pm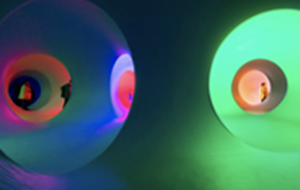 Immerse yourself in an endless labyrinth of intense light, colour and music in 56 interlinked chambers, the largest Colourscape creation ever. Colourscape is for visitors of all ages and promises an experience you will not forget.
Adult £6, Child £4. Normal grounds admission applies.
Pop Up Festival of Children's Literature
Thur 19 – Sun 22 Aug, 10am-5pm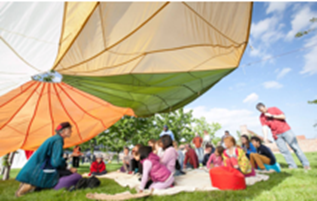 This summer, enjoy a showcase of some of the best children's writers, illustrators and storytellers. Set on the green by the Aviary, discover readings, performances and activities for the whole family.
Free with normal grounds admission.
Summer Holidays
Weds 21 July – Tues 31 Aug, 10am-5pm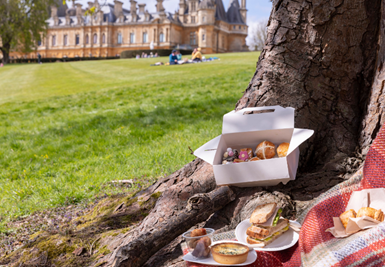 This summer, wander down Miss Alice's Drive and spot pieces from Waddesdon's art collection brought to life by local SEND schools. Afterwards, enjoy a picnic in the wild or one of many family-friendly theatre performances taking place throughout the summer.
Free with normal grounds admission
Luna Cinema
Thurs 9, Fri 10, Sat 11 & Sun 12 Sept, 6.15pm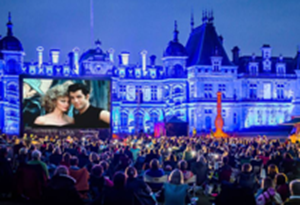 The Luna Cinema returns to Waddesdon Manor this year with four great films set against the backdrop of the House. Choose from Knives Out (2019), Pretty Woman (1990), Grease (1978) and Star Wars: A New Hope (1977).
 Adult £16, Child £11.
Looking Ahead: Christmas
Sat 13 Nov 2021 – Mon 3 Jan 2022

Visit Waddesdon for an enchanting outdoor extravaganza that will brighten the end of your year. Soak up the sights, smells and sounds of Christmas as you browse hand-selected stalls at Waddesdon's famous Christmas Fair, and enjoy a hot chocolate or two as you wander the landscaped gardens with loved ones. As twilight falls, see the gardens sparkle even more brightly with the longest-ever light trail bringing the extraordinary landscape to life.
Bookings: https://waddesdon.org.uk/whats-on/