WIN A fabulous Children's Book Bundle, worth over £185!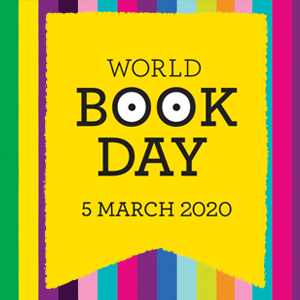 In our book, the only thing that is better than books is FREE Books! So book your date with destiny and put your name in the hat to win a fab bundle of new release books. Closing date Thurs 5th March.
You could win ALL of the books below! 📚
---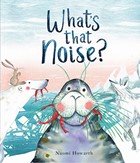 WHAT'S THAT NOISE? BY NAOMI HOWARTH
A delightful and atmospheric picture book with an Arctic setting. Magnus the Arctic seal wakes up one morning, puzzled by a strange sound.
What's that noise? Hare, Owl, Fox and Bear don't have any idea, but Walrus has a good suggestion…
With one puzzle solved the friends all settle down to sleep, but suddenly there's another rumbling sound. What's that noise?! A great story to read-aloud.
Cost: £11.99. Available from www.amazon.co.uk 


---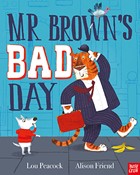 MR BROWN'S BAD DAY BY LOU PEACOCK & ALISON FRIEND
Mr Brown is a Very Important Tiger who works in a Very Important Office. He carries a Very Important Briefcase and does Very Important Things all day long.
But when his Very Important Briefcase goes missing, Mr Brown's world is turned upside down.
He goes on a VERY wild chase all over town, but will he ever get  his briefcase back? And what about the Very Important Things inside?
Cost: £6.99. Available from www.nosycrow.com


---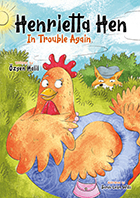 HENRIETTA HEN IN TROUBLE AGAIN BY ÖZGEN HALIL
Henrietta Hen and Dotty Donkey are best friends. They love going on adventures together! On this particular day, Dotty Donkey suggests they go berry picking but they run into some trouble on the way… will their friends come to their rescue? There's a whole host of wonderful characters, including, a firefly-loving Frog, Stinky Pinky Pig, Mousey Mouse, and Fakey Fox.
Cost: £7.99. Available from https://etsy.me/2m2IT5d
---

GIRL AND THE DINOSAUR BY HOLLIE HUGHES
The wishing stars burn bright tonight, the air is thick with dreams, and a deeply sleeping dinosaur is waking up, it seems. In a town by the seaside, Marianne is often seen foraging on the beach. But she isn't playing with children her own age. Instead Marianne is alone, and digging for dinosaur bones to build a special sort of companion. Then, one night, she goes to sleep wishing with all her heart that her dinosaur might come to life.
Cost: £10.99. Available from www.bloomsbury.com


---

DON'T TICKLE THE HIPPO!  BY USBORNE CHILDREN'S BOOKS
Don't tickle the hippo! You might make it snort… Little ones just won't be able to resist tickling the touchy-feely patches to hear each animal make a sound in this hilarious novelty book. At the end, readers will find all the animals being noisy at once. An exciting new series for babies and toddlers.
Cost: £2.99. Available from www.usborne.com
---

WHERE'S MY BUTT BY DONALD BUDGE
Do you know where your butt is? Morty the penguin has no idea! He's pretty sure he has one, but where IS it? So he does what any reasonable penguin would do: ask. But no one in the South Pole can help – not the other penguins, not the polar bear who shouldn't be there, and definitely not the seal who wants to eat him for dinner. So Morty goes on a wild trip – from his frozen home to the steamy South American jungle and finally to outer space—to find the answer. And Morty finally does . . . in the most unexpected way. His crazy adventures will make kids laugh their butts off!
Cost: £6.99. Available from www.amazon.co.uk


---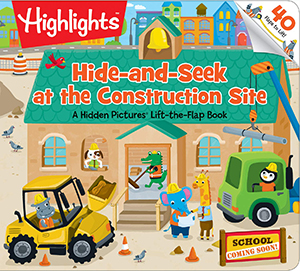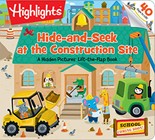 HIDE-AND-SEEK AT THE CONSTRUCTION SITE FROM HIGHLIGHTS
This oversized board book with 40 flaps to lift and 40 Hidden Pictures® puzzles to find is also a fun story all about work on a construction site. Follow busy workers and noisy machines, including a dump truck, cement truck, excavator and more, as they build a brand-new school. Every illustrated scene includes eight easy-to-lift flaps which reveal Hidden Pictures® clues. Each puzzle is specially created for younger children to help develop early skills in vocabulary, concentration, and attention to detail.
Cost: £8.99. Available from www.amazon.co.uk


---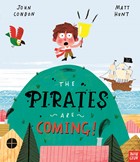 THE PIRATES ARE COMING BY JOHN CONDON & MATT HUNT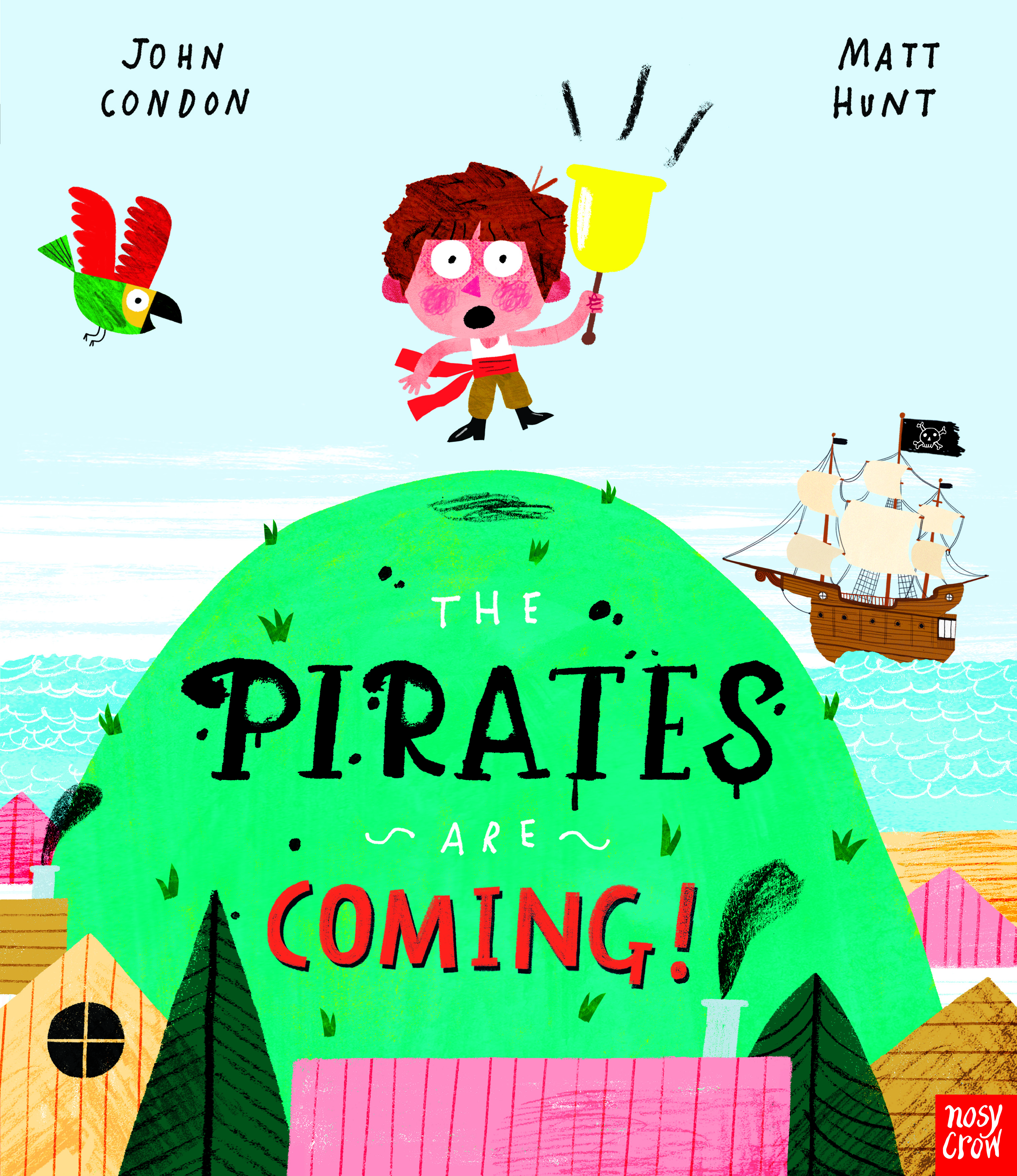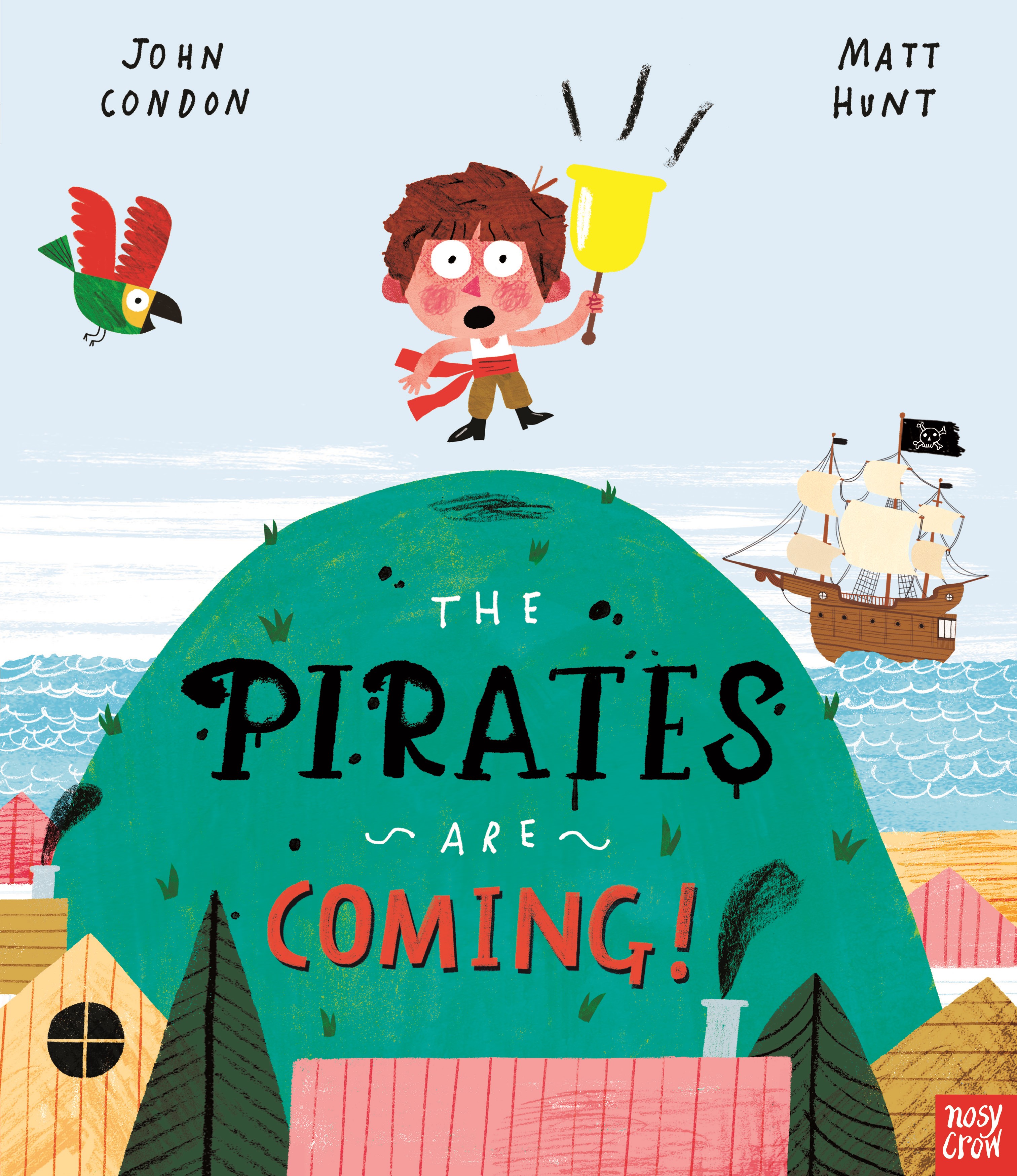 Tom has a VERY important job; every day he climbs to the top of the hill and watches for pirate ships. But when he rings his bell and shouts "PIRATES!" a few too many times – and there's NO pirate ship – the villagers begin to get tired of hiding. So what will happen when the pirates really DO show up?  A hilarious retelling of The Boy Who Cried Wolf from rising star John Condon with witty rhyming text perfect for young adventurers – with a twist that will keep everyone guessing!
Cost: £6.99. Available from www.nosycrow.com
---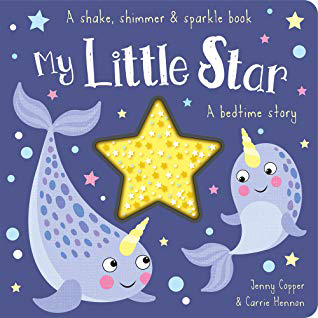 MY LITTLE STAR BY JENNY COPPER
A gentle, rhyming story book that is perfect for reading at bedtime, with a glittery star to shake, shimmer and sparkle. Shake the book to create a colourful cascade of glitter and foil shapes inside the star, which is secured to the inside of the book so you can make the star shake, shimmer and sparkle on each page. The gentle, rhyming story, swirling glitter foil stars and cute illustrations will calm and reassure little ones before they go to sleep.
Cost: £6.99. Available from www.amazon.co.uk
---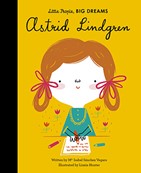 ASTRID LINDGREN BY MA. ISABEL SÁNCHEZ VEGARA
Discover how Astrid Lindgren grew up to become one of the world's best-loved authors, and the creator of the irresistible Pippi Longstocking in the latest book from the critically acclaimed Little People, BIG DREAMS series. This inspirational biography is told as a story, illustrated by Linzie Hunter, with a facts and photos section at the back. 2020 marks 75 years of Pippi Longstocking!
Cost: £9.99. Available from www.quartoknows.com
---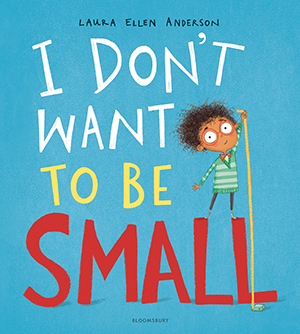 I DON'T WANT TO BE SMALL BY LAURA ELLEN ANDERSON
NO! I do NOT want to be so small! I wish I'd keep growing so I can be tall. This little boy is fed up with being so little. He wants to be as tall as his friends and his big brother. But when he loses his teddy bear up a tree, not even his new tall friend can get it back for him. Maybe with a little bit of help they can reach the bear together … A fun and inspiring tale about learning to love who we are, no matter what size. A perfect picture book for little people who don't want to be so little!
Cost: £6.99. Available from www.bloomsbury.com


---

WE CATCH THE BUS BY KATIE ABEY
Is that a cheeky monkey flying a plane? And did I see a llama riding a scooter? And there's a whole pack of animals catching that bus. All the animals are on the move in their favourite vehicles, zipping by in their own hilarious way. Travel across airports, race through city streets in fire engines and drive around building sites. We Catch the Bus invites children to choose their favourite vehicles and how they like to travel over 12 spreads, packed with animals driving cars, buses, diggers, spacecraft, bikes and more.
Cost: £6.99. Available from www.bloomsbury.com


---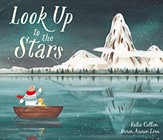 LOOK UP TO THE STARS BY KATIE COTTON
A parent and child go in search of a star, but what will happen when they find it out of reach? This lyrical picture book celebrates imagination, adventure, coming home – and the idea that sometimes what you are looking for is right under your nose. Illustrated by Miren Asiain Lora, this is a  wonderful celebration of the love between a parent and child and the joy of coming home at the end of a long day.
Cost: £12.99. Available from www.quartoknows.com
---
SUNSHINE  BY JESSE BENNETT
A cheery, colourful children's book that inspires selflove and confidence. Bennett utilizes a family of owls to present that there will not always be "sunshine" moments in life. This will help parents teach their children how to endure life's challenges and remind them that the sun will eventually come out! This book also includes a meditation and journal questions so parents can continue the discussion off the pages and inspire mindfulness in their children's lives.
Cost: £15. Available from www.amazon.co.uk
---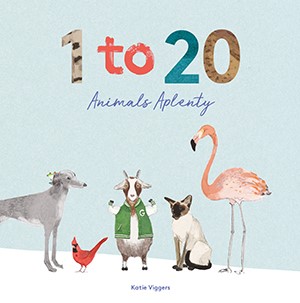 1 TO 20 ANIMALS APLENTY BY KATIE VIGGERS
1 to 20 Animals Aplenty is a charming and humorous counting book for ages 3+. This rhyming, numbers book takes young readers through numbers from 1 to 20, as they meet a cast of funny and delightful animals along the way. Dogs with pet frogs and snakes who love to eat cakes are beautifully illustrated in Katie Viggers' trademark style.
Cost: £11.99. Available from www.laurenceking.com
---
BOB GOES POP BY MARION DEUCHARS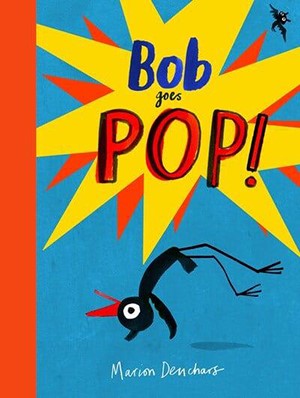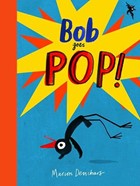 There's a new artist in town making a new art, knocking Bob's beak out of joint. The subsequent competition to see who is the best artist escalates as the two artists try to outdo each other. It all ends in tears, but the two realise that they are better working together rather than against each other.
Cost: £11.99. Available from www.laurenceking.com
---

HANNAH THE SPANNER AND THE DIAMOND ROBBERY BY STUART SIMMONDS
Notorious bank robbers, missing diamonds, harassed teachers, coach rides into the city, Aubrey entertaining himself in the Natural History Museum, a GPS and two grumpy old ladies on an open top bus. For Hannah, this will not be your normal school trip to London.
Cost: £7.99. Available www.hannahthespanner.com 
---

GOODNIGHT MONKEY BY JOSHUA GEORGE
Monkey is ready for bed, but first she wants to say good night to all her rainforest friends. Young children will love to help Monkey find her animal friends in this interactive novelty book. Insert the included 'magic torch' between the pages to find Monkey's friends in each night-time scene.
Cost: £6.99. Available from www.amazon.co.uk
---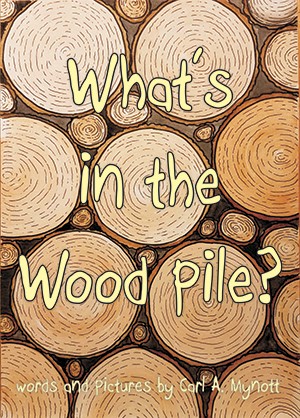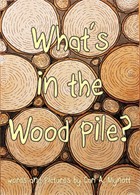 WHAT'S IN THE WOOD PILE? BY CARL A. MYNOTT
Introducing children to ten species of British wildlife with bouncing, rhyming couplets and helpful, identifiable caricatures.  The simple illustrations highlight the main features of the species giving the reader the best possible chance of identifying the wildlife that they might discover in and around a wood pile or in the undergrowth of local parks.
Cost: £5.99. Available www.britishwildlifetales.co.uk
---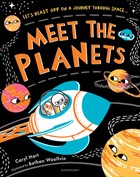 MEET THE PLANETS BY CARYL HART
Zoooooooom! We're off on an exciting space adventure in our rocket to meet all the planets of the solar system. Join in with the rhymes and spot all the smiley-faced, friendly planets, from shimmering Saturn to mighty Mars. Little ones will have a blast (and be back in time for bed!) in this striking, readaloud, story-led picture book.
Cost: £6.99. Available from www.bloomsbury.com
---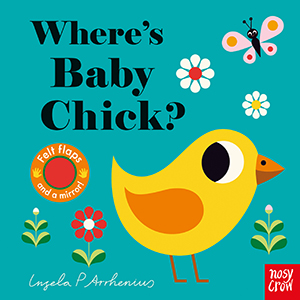 WHERE'S BABY CHICK? BY INGELA P. ARRHENIUS
Five beautifully illustrated spreads show a series of friendly, spring-like barnyard animals hiding behind bright felt flaps. And there's a mirror on the final page! A perfect book to share with very little ones.
Cost: £6.99. Available from www.nosycrow.com 
---

BIG & LITTLE BY CONNIE ISAACS
Discover a tactile world of early learning in this first opposites book. Children will love to explore the pictures in this tactile novelty book. Raised and indented pictures throughout. Cost: £5.99.
Available from www.amazon.co.uk
---
There are a few T&Cs for the competition.
The prize is subject to availability
The prize will be automatically void if sold
Submission of entry will be taken to mean acceptance of these terms and conditions.
The Prize is non-transferable and no cash alternative is available.
Winners will be chosen at random.
This competition is not open to the employees of Toddle About or their family members.
Toddle About may share your contact details with the competition sponsors.
Enter via Facebook Here
Competition Closes at 06th-Mar-2020 12:00 AM