More Competitions
Win a Pack of Bright Sparks Flash Cards worth £7.99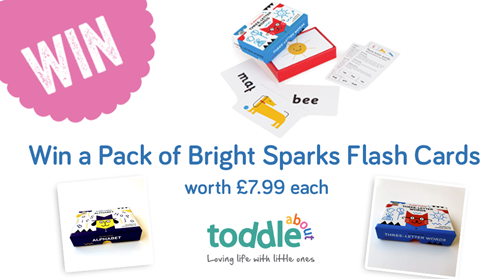 Share and comment on our Facebook Post to win
You will be entered into a prize draw to win a pack of Bright Sparks Flash Cards from Button Books. We have 5 to give away!

The laminated flash cards in this pack are ideal for teachers, parents and carers to teach the letters of the alphabet and common three-letter words to children aged 3+. Each card has a single word in clear, easy-to-read text accompanied by a delightful illustration by Dominika Lipniewska (@dolidomino). These sets feature notes and handy suggestions for games and activities to play with the cards.
To enter, please share and comment on this Facebook Post to help us tell the world not to worry! There is an alternative to Hoop available :-).
Comment on Facebook Post
Competition Closes at 19th-Jul-2020 11:59 PM
Terms and Conditions
Competition only eligible to UK residents