More Competitions
Win a Sleep Training package worth £180
The Prize:
Win a Sleep Training package worth £180 with Sleep Training London.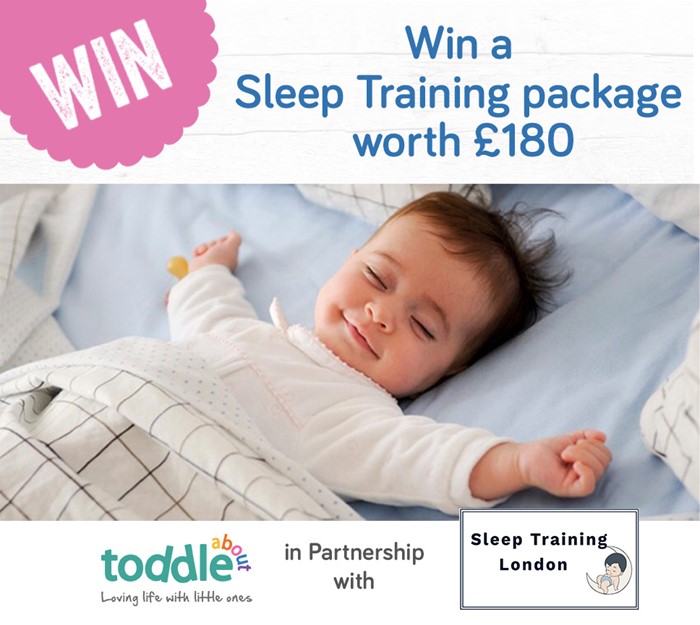 The prize includes:
Phone or FaceTime consultation with Cheryl Mackay from Sleep Training London to discuss the problems you are experiencing and how we can best solve them to get the whole family sleeping again.
We discuss where the child sleeps and have a chat about bedtime and much more.
Cheryl will then create a plan unique to you and your family and we can put the plan into place.
But it doesn't stop there... you will then receive 2 weeks' support by phone or message to help you every step of the way.
More about Sleep Training London
Bringing up a baby can be the most uplifting, wonderful and fulfilling job in the world, but at times it can also be hard and challenging.
Guidance through some difficult situations is always helpful and sometimes essential to assist you through the hurdles. But there's just so much information now available at your fingertips it's hard to know what would suit you and your baby; it's often overwhelming, contradictory and elaborate!
Perhaps there's not enough time to read a book or for trial and error? You may be tired and in a muddle? It can be a minefield.
At Sleep Training London, Cheryl - a fully qualified, Ofsted registered Nursery Nurse and NNEB trained, Sleep Consultant - helps you personally through some of the milestones and helps you overcome some of the obstacles that may seem huge and impossible but are all part of your brilliant and rewarding parenting journey.
Open entry form in new window
Competition Closes at 21st-Mar-2021 11:59 PM
Competition Terms and Conditions
Submission of entry will be taken to mean acceptance of these terms and conditions.
The winner will be chosen at random.

No cash alternative

The prize is for a a virtual Sleep Training package worth £180 with Sleep Training London..
Prize will be valid until January 1st 2022.
Subject to availability.
This competition is not open to the employees of Toddle About or their family members.
Toddle About may share your contact details with the competition sponsor.