Run a Competition with Toddle About
...and generate a list of guaranteed, qualified leads on an on-going basis
There are few better ways to build your own email list of prospects and improve your brand awareness than running a competition.
Give away your own products or services and you can instantly build a list of people who are interested in what you have to offer. You can then build a relationship with them over time and convert them into customers and advocates.
And because you only pay £1 + VAT per lead - you only pay for the results you receive.
With our competition package, you get the following:
Your competition hosted on the Toddle About website, giving exposure to the 35,000 parents who visit our site every month.
Competition set up and entries all managed by Toddle About, so you can sit back and relax!
Promotion to 10,000s of parents via all Toddle About channels, including:
Crucially, we will send you the contact details of all entrants.
Key Info
1. You can ask any questions you want when people enter your competition, in order to qualify the leads.
For example, you might restrict entries to people who live in a certain area to ensure they live within your catchment area; or you might ask for child's age to ensure their child is the right age for your product or service.
2. If you wish, you can set a 'lead limit' so you don't exceed a set budget. 
For example, if you set your limit to £50 per month, then you will never spend more than that and you will receive up to 50 leads each month.
3. As you only pay per lead, we're in this together - it is in Toddle About's interest to promote the competition as much as possible.
This means you will receive lots of free, but HUGELY valuable 'brand advertising' whenever we promote the competition via our various channels, whether or not parents choose to enter the competition.
Toddle About competitions can reach tens of thousands of parents and attract, on typically attract hundreds of entries. Our record so far is over 5,000 entries!
Cost: £1 + VAT per lead, payable monthly
*We run our competitions and share data in compliance with all GDPR regulations.
See it happen 'Live'
In the following video, Tim will show you LIVE how we attracted nearly 250 entries in just a few hours to one of our competitions (don't worry, the video only lasts a few minutes!)
This competition closed with over 1,500 entries in total:
To book a competition, please complete this form to submit the details of your competition.
We will review and approve the competition, and contact you to confirm the booking.
If you have any questions, please contact us today on advertise@toddleabout.co.uk
Terms and Conditions
Toddle About reserves the right to reject a proposed competition if we don't think it will generate a sufficient number of entries, or if we deem it inappropriate for our audience or brand.
Minimum monthly budget accepted is 40 leads per month (£40 + VAT per month).
You will be invoiced each month in arrears for the number of leads generated the preceding month.
You can cancel your competition at any time, and Toddle About reserves the right to cancel the competition at any time. In the event of early cancellation, any prize promised as part of the competition must be fulfilled and sent to the winner selected by Toddle About.

Thank you for running the competition for me - it has been my most successful campaign to date!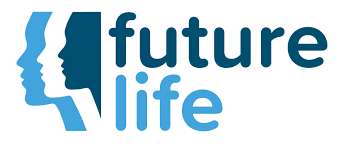 We have been using Toddle About to run a competition for us, and I have to say that I am very pleased with the results and the service provided has been excellent with help and suggestions at every step of the process. The competition set up was very well managed and we are getting new leads as a result. Marketing budget very well spent!
Previous
Next