Read More Reviews
Toddle About's Review of The Snark!
Toddle About HQ were lucky enough to receive a copy of the upcoming release of a book called "The Snark" written by Justin Davis, from Blue Falcon Publishing that is released in November, so Lou jumped at the chance of having a read of this with her son Joey, who loves his books and it is safe to say it went down very well.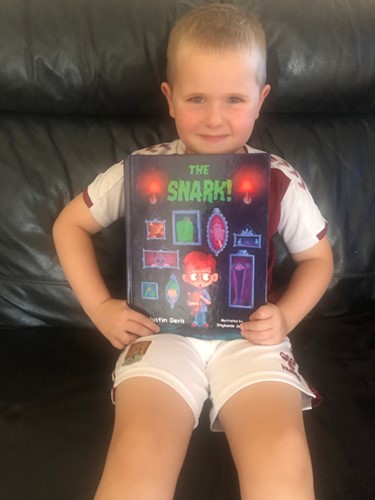 The Snark is a light hearted story that helps you and your child deal with night-time anxieties, it is a very good story which is very well written and very well illustrated. Joey enjoyed the story and had a giggle at the parts which had a bit of humour and as the story has parts that repeats itself, Joey soon picked up on this and ended up joining in and finishing off the sentences.
When asked what he liked about the story, Joey said it was nice to know that there wasn't a monster at all and it was just the little boys daddy and he also enjoyed trying to look for the cute little monster which was hiding on each page of the book.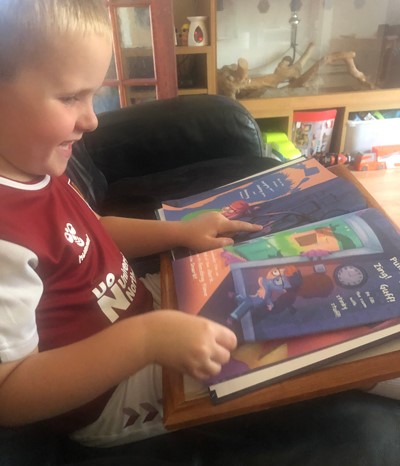 The back of the book also includes a page which shows you how to draw a monster and also a blank page where you can draw your own monster which we haven't tried yet but is a lovely idea.
All in all it was a very enjoyable book and we would highly recommend it to anyone with children, whether they struggle with night-times or not.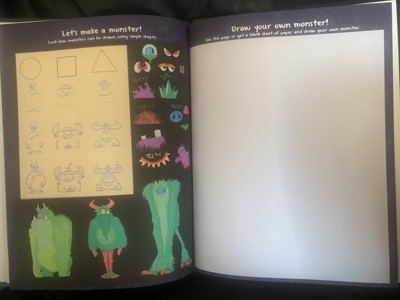 You can pre-order this book now at Amazon