Read More Reviews
Review Wigwam Holidays, Maglia Rosso
Did you know that we have a shiny, new glamping site in Suffolk, just outside Bury St Edmunds? We have recently been invited to stay at Wigwam Holidays, Maglia Rosso and I must say…what a treat!
Glamping…another tick off the bucket list. We have been camping with the children numerous times but glamping is definitely must-do, if you haven't experienced it already.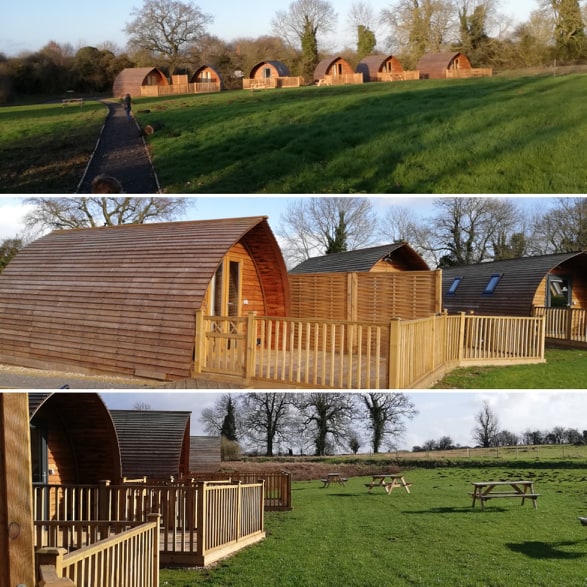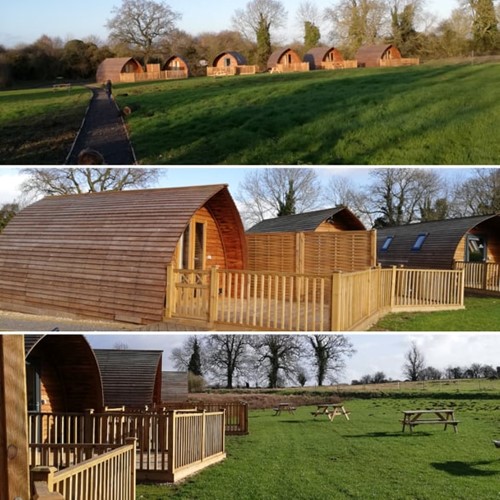 You might wonder – why go glamping in February? Well that's the beauty of glamping – you are not restricted to summer months, you can go any time of the year. We are so glad we had the opportunity go on a mini-break with the children this time of the year. Luckily for us, the sun was out so we decided to make the most of this glorious Winter Day.
You could see the children's excitement on their faces when we arrived at Maglia Rosso. The wooden Wigwams looked great! We checked-in, parked our car right being the cabin and explored our dog friendly cabin 'Ampton'. All of their Wigwams are named after Suffolk villages.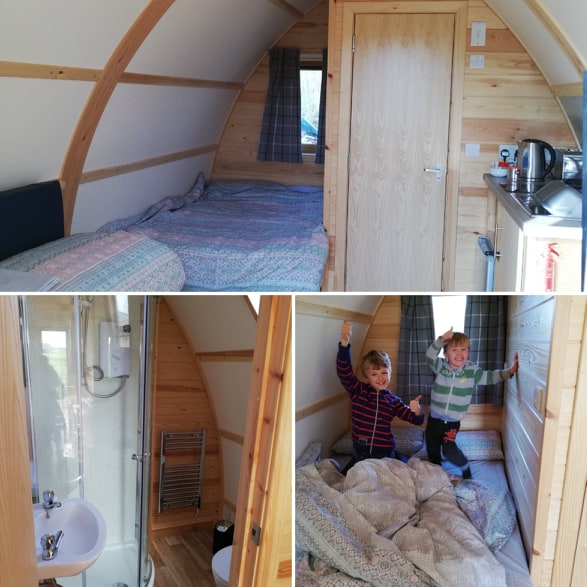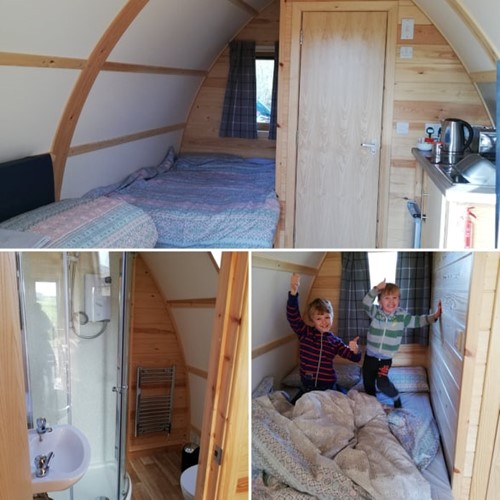 The cabin was really cosy and lovely and warm when we entered and much to our surprise, quite spacious! Each of their cabins includes a shower en-suite, kitchenette with sink, fridge, microwave, hob, kettle and toaster. A double bed, double sofa bed and dining table with 4 chairs and TV. We had bedding included in our stay but don't forget to bring your toiletries, towels, dish towel, bin bags, scrubber and washing-up liquid…and the wine of course….the sort of things you would bring on your camping/caravan holiday.
Each Wigwam comes with an enclosed wooden veranda and fire-pit. Marshmallows and kindling can be purchased onsite. Something we would have made use of, if it had been a bit warmer.
Much to our children's delight there is a good size children's play area with slide, swings, climbing equipment and plenty of picnic benches around for parents to watch and enjoy the countryside.
As we wanted to make most of the sunny day, we decided to hire bikes from their cycling centre. They stock a range of high quality cycles and accessories and there are some fantastic cycling routes with quiet country roads to explore. Our son was so pleased with his shiny wheels.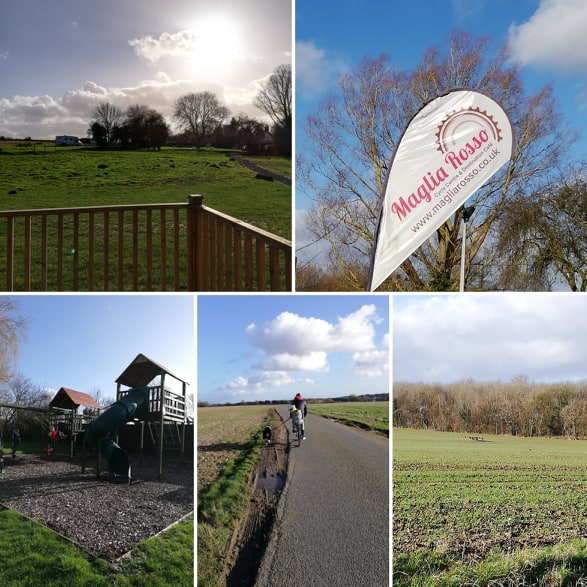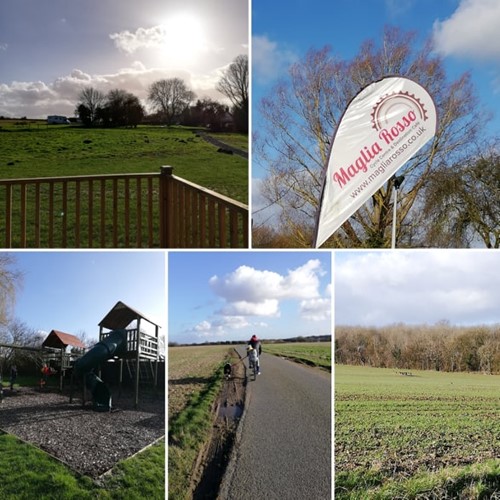 There is so much to do and see around the area. Bury St Edmunds is only 4 miles away and Lavenham, Clare and Long Melford aren't far away either.
After our cycling ride we treated ourselves to some tea & cake in their licensed dog friendly country café. While the kids had more fun on the playground we treated ourselves to some Espresso Martinis (why not!) and more cake whilst looking at the cycling memorabilia displayed around the café.
We then decided to get cosy in our Wigwam for some board-game time with the kids.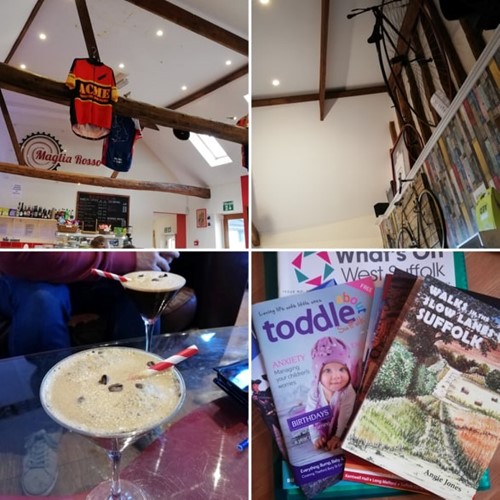 We had a really comfortable nights sleep – it is a very quiet area and the beds (even pull out sofa bed) were really comfortable. The cabin was lovely and warm all night as the panel heater keeps it at a set temperature.
Overall the stay was really enjoyable – the site and cabins are clean, the staff is very welcoming and friendly and there is plenty going on for the kids.
We would highly recommend a stay at Wigwam Holidays, Maglia Rosso with your little one(s).
For more information about Wigwam Holidays Maglia Rosso visit https://www.wigwamholidays.com/maglia-rosso
Don't' forget that we currently run a competition to win a 1-night stay for 2 adults and 2 children. Click here for more information about the competition. Competition closes midnight 15th March 2020.