Read More Reviews
Review: Suffolk Owl Sanctuary
Written by Pia Howe, Toddle About Suffolk
Nestled in the heart of Suffolk's picturesque Stonham Aspal, the Suffolk Owl Sanctuary is a hidden gem that promises an enchanting experience for families with young children. We've been invited to find out more about these fascinating birds, got up-close with meerkats and tell you more about this fabulous day out with the family.
As a registered charity since 2001, this sanctuary goes beyond being just a haven for owls – it's a hub of education and conservation.
1. A Haven for Our Feathered Friends:
The sanctuary's primary mission is clear: caring for and rehabilitating owls from the region. From majestic Barn Owls to adorable Little Owls, the diversity of species here is awe-inspiring. Families have a unique chance to witness these beautiful creatures up close, learning about their habitats, behaviours, and the challenges they face in the wild. It's a fantastic opportunity to instill a sense of compassion and empathy in young minds.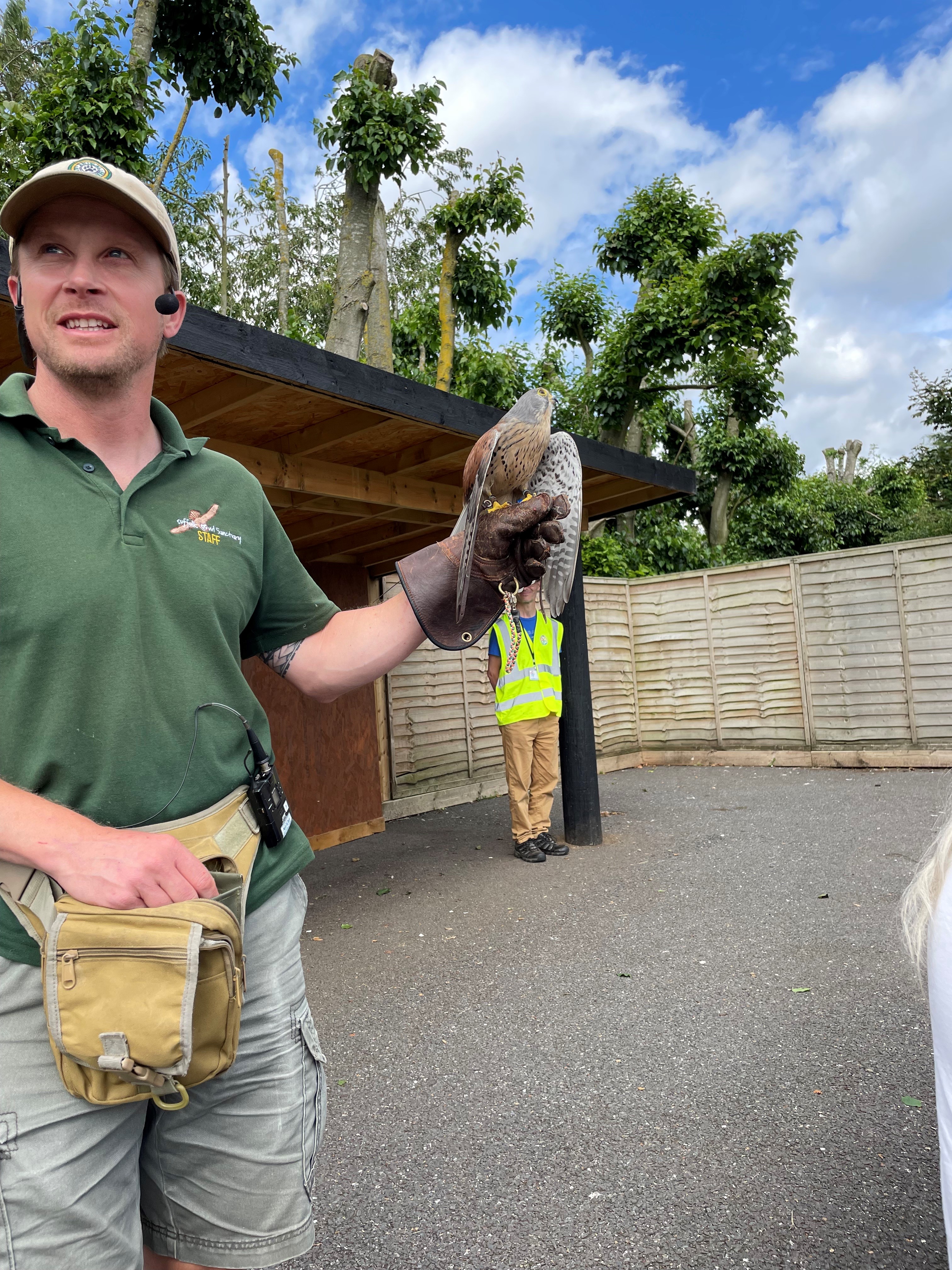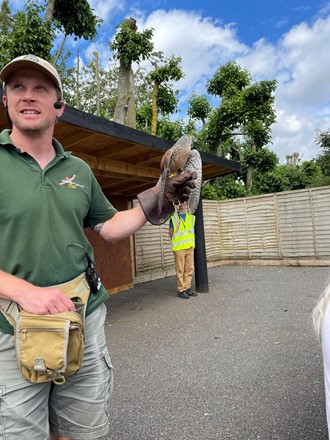 Make sure you join one of their daily flying displays as it's a great opportunity to see these beautiful owls and birds of prey real close - I mean REAL close. Have you ever had a Siberian Eagle Owl fly over your head or sit within arm's reach?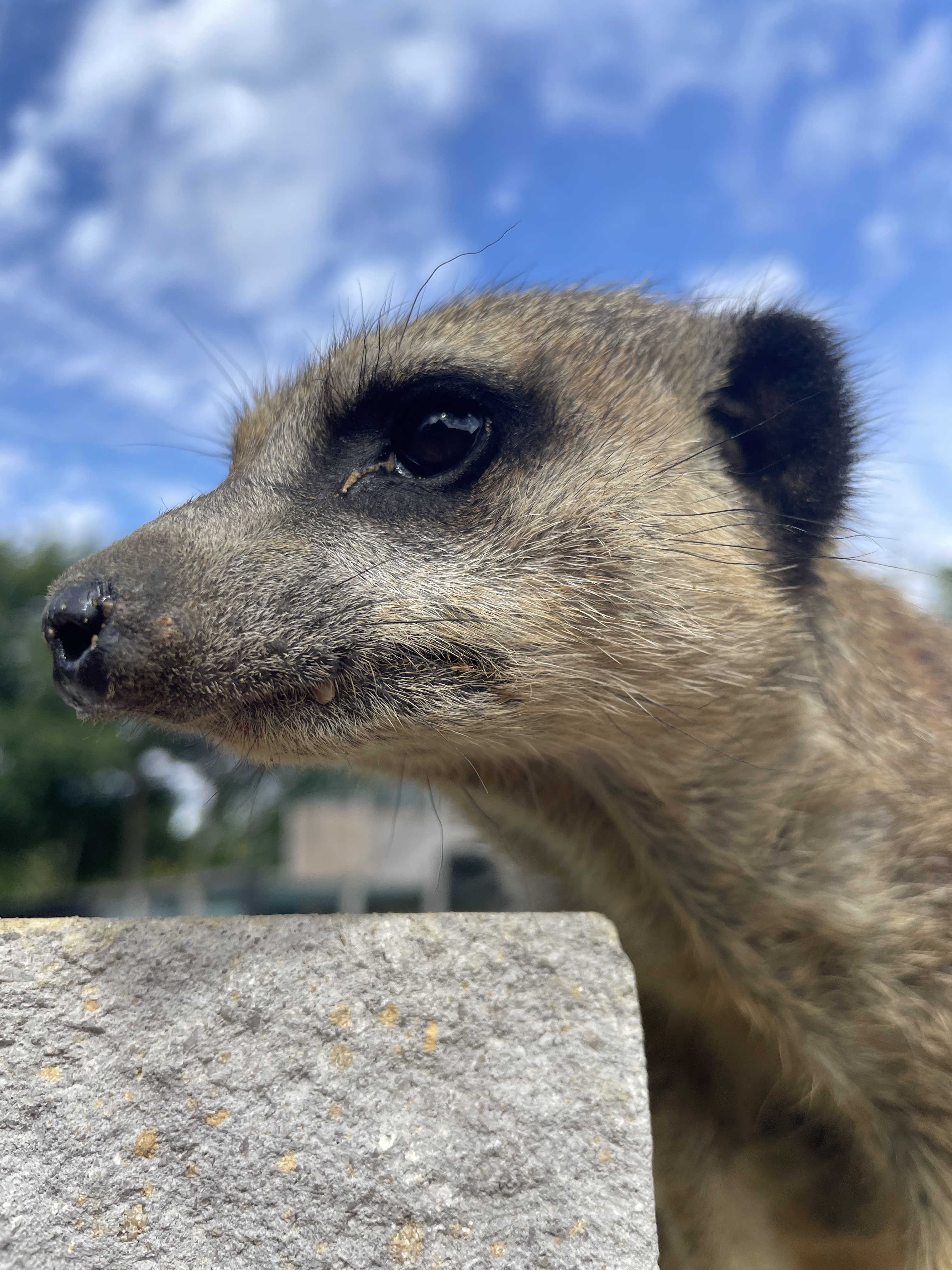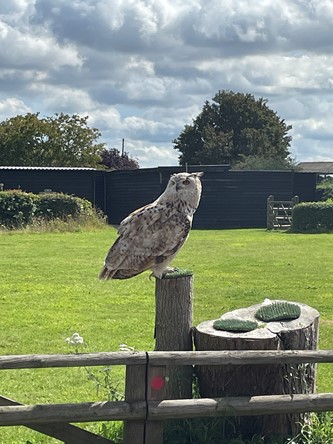 Owls are my absolute favourite animals so it was a real treat seeing them up close and learn more about these awe-inspiring creatures.
2. A Playground of Learning:
Every corner of the Suffolk Owl Sanctuary is a potential learning adventure. Informative displays, interactive exhibits, and knowledgeable staff members eagerly share their insights about these fascinating birds. Children will be captivated as they discover the secrets of owl flight, their incredible hunting techniques, and the vital role they play in maintaining the ecosystem's balance.
3. Enriching & Fun Activities:
Families visiting the sanctuary are treated to an array of family-friendly activities. Engaging talks and displays, play area, hedgehog hotel, lots to learn about bees, bugs and butterflies, an indoor play centre and even a chance to get real close to feed and stroke Meerkats.
If you have children aged 8 or over, the Meerkat Encounter is a MUST when visiting the Suffolk Owl Sanctuary. These are held daily at 10.30am, last about 20 minutes and are limited to 6 people. Pre-booking is essential.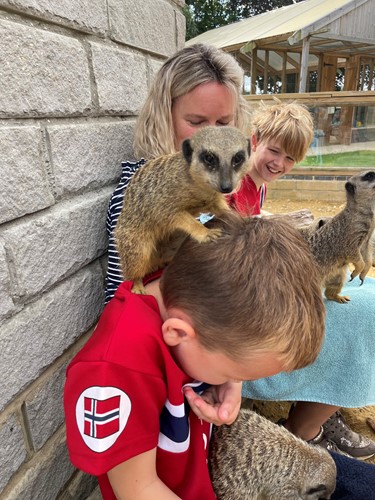 We got to spend time inside their enclosure feeding them dried mealworms, which they absolutely love. The Meerkats got so excited hunting for mealworms in our shoes, shoulder and even on our son's head! They are such inquisitive and friendly animals. We've been provided towels for our laps because of their scratchy claws which are great for digging in the sand. We learned a lot about 'The Mob' as it was the perfect opportunity to ask questions. 
The excitement on the children's faces as they come face to face with these adorable animals is simply priceless. A truly memorable experience which we highly recommend.
The entires Sanctuary is really well maintained and clean and there is plenty of outdoor seating so do bring a picnic if the weather allows.
There is an also a well-equipped and maintained play park, sand pit as well as indoor play centre with ride-on toys, games, books, drawing and art & crafts. Come rain or shine, the Suffolk Owl Sanctuary is ready to welcome families throughout the year.
So, if you're seeking a family outing that combines fun, education, and a touch of enchantment, make sure to pay a visit to the Suffolk Owl Sanctuary.
For more information or to book, visit www.owl-help.org.uk
Suffolk Owl Sanctuary is supported by voluntary donations and admission charges from members of the visiting public. We are WHOLLY RELIANT on this income for the upkeep of the Centre, the welfare of the birds and the funding of our many education and conservation projects and especially the rescue and rehabilitation of injured wild birds of prey. All monies collected are used only for this purpose.