Read More Reviews
Review of TOTFest 2019 Newmarket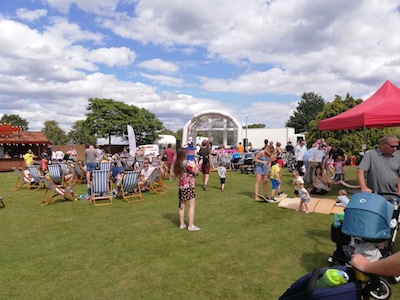 Live Stage at TOTFest 2019 Newmarket Review written by Pia Howe, Toddle About Suffolk We recently got the chance to experience the ultimate pre-school festival – TOTFest 2019 at the iconic Rowley Mile Racecourse in Newmarket. The event is specifically aimed at children aged 6 months to 5 years. This was a great chance for our 7-year-old son to take charge of his little, 3-year-old brother who the event was aimed for. This was TOTFest's first year at the racecourse, a stunning, clean and prestigious venue with plenty of indoor & outdoor space. The weather was beautiful which is always a bonus so we decided to bring a picnic. On arrival with a warm welcome, the friendly staff gave us useful maps with a list of activities throughout the afternoon and pre-entry lost children wristbands. The festival was already buzzing as we entered and there were plenty of
activities to choose from, some indoors and some outdoors. Much to our youngest sons delight we started off with a meet & greet with Chase from Paw Patrol and Bumblebee from Transformers.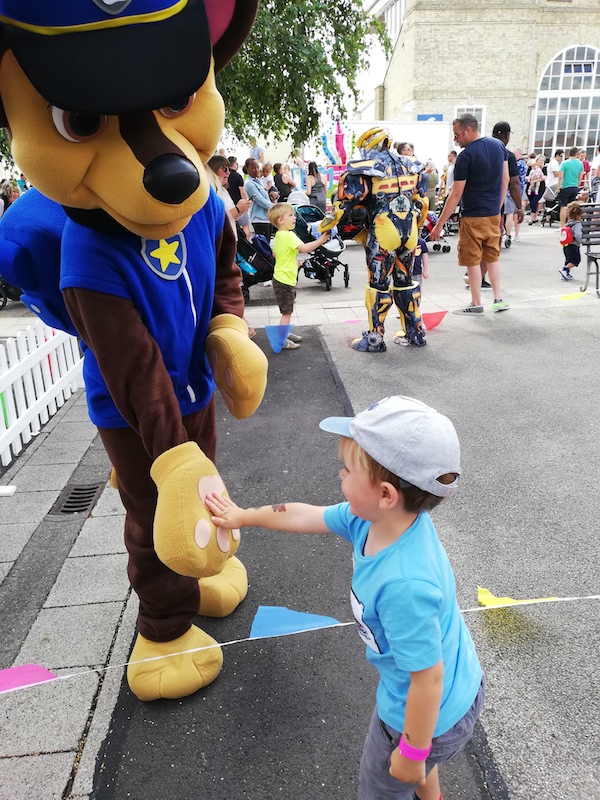 Meet and Greet characters As we walked passed the main building we could hear clapping and laughing from inside. In fear we would miss out on something, we quickly went inside to join one of the live shows – the Baloonatic Science Show. Very engaging, educational and fun for the little ones. The live shows carried on throughout the afternoon.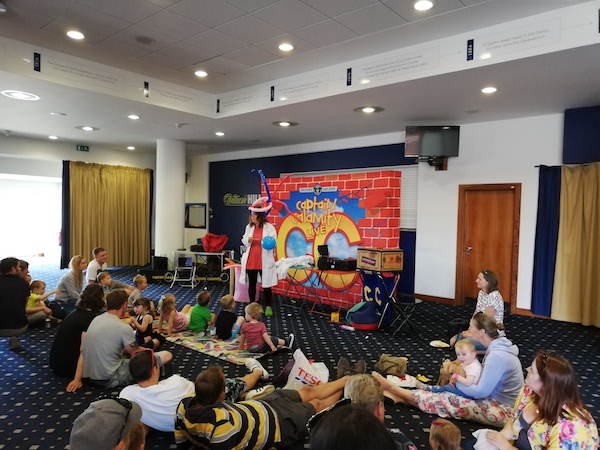 Baloonatic Science Show There were a variety of good quality food and drink vendors to choose from. There was something for everyone including tasteful refreshments and chill out areas for the grown-ups. We decided to set up our picnic in front of the 'Baby Rave' stage to soak up the atmosphere while watching the kids having fun with ride on toys, inflatable balls and dancing and singing along to 'Let It Go'. Just couldn't help joining in! Fully re-charged we headed over to the bouncy castle area. Much to our delight the queues for the bouncy castles weren't as long, considering that all the activities were included in the ticket price. It was lovely to see that stall holders provided things to do for the little ones in a shaded area to showcase what they have to offer, so parents could get a taste of all the different activities that are available in their local area.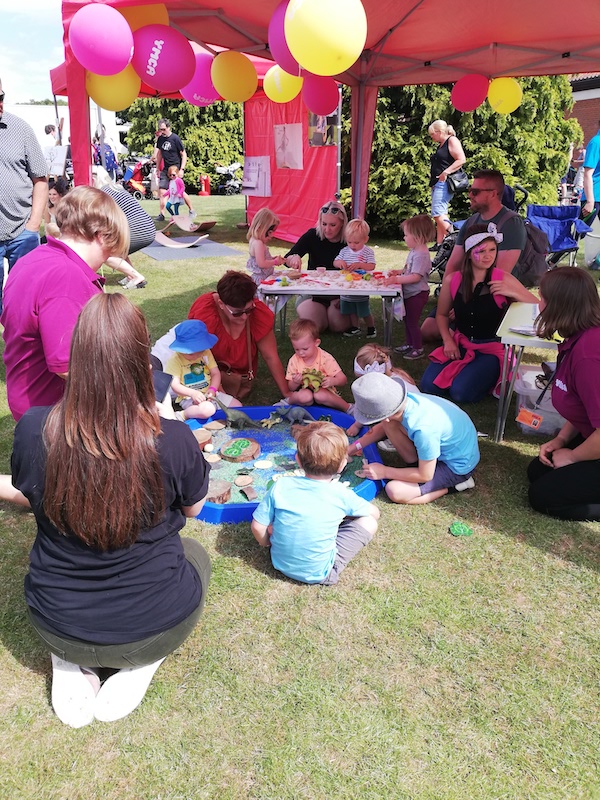 Stall holder activities Distracted by 'Baby Shark' we headed over to the live stage for more singing and dancing, followed by more indoor activities and fairground rides. It was lovely to see that there were plenty of activities for toddlers as well as babies – with percussion sessions for babies, baby sensory, plenty of feeding areas and baby changing facilities.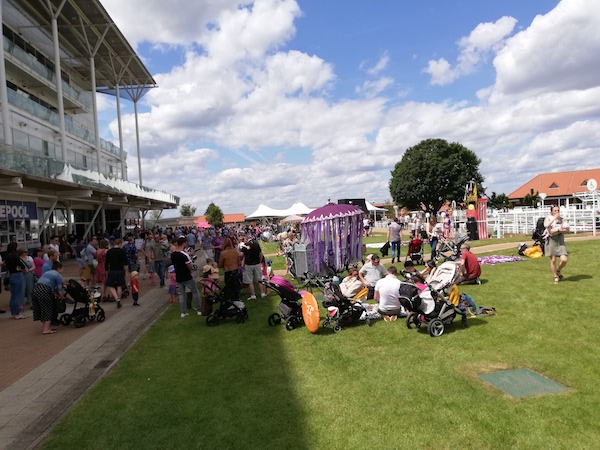 TOTFest 2019 Newmarket All in all, it was a lovely day out for the family and our kids really enjoyed themselves. Hardly any queues, apart from the popular Ice Cream van, which is to be expected with the glorious weather. I think the word 'Toddler Heaven' sums it up quite nicely. A big thank you to Pink Bear Events for inviting Toddle About Suffolk to experience this brilliant event, we all had a truly great time. To find out more about upcoming events, visit: https://www.pinkbearevents.com/