Read More Reviews
Review of Clip 'n Climb Ipswich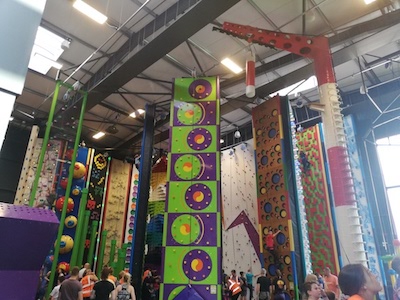 Clip 'n Climb Ipswich Review written by Pia Howe, Toddle About Suffolk Recently my son and I have been invited to try out the new Clip 'n Climb in Ipswich. It only opened its doors to the public in July this year and promises to be great fun for children and adults alike. Now let me tell you – it is much harder than it looks  and it's certainly a good workout!  We have never been climbing before so we didn't really know what to expect but we were really excited to give it a go. On arrival, we had a short safety briefing and check that our safety harnesses are fitted correctly. The harness felt comfortable to wear and very secure, especially for the children who receive a special harness over their upper body for extra security and comfort.
Full of enthusiasm and confidence we entered the arena and started climbing. It was not long until we realised that this wasn't as easy as we thought it was but GREAT fun! There are a variety of climbing options available, some easier than others, but all challenging in its own way.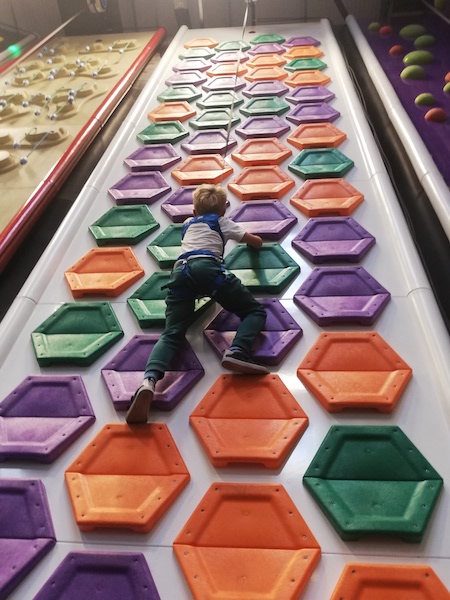 Hexed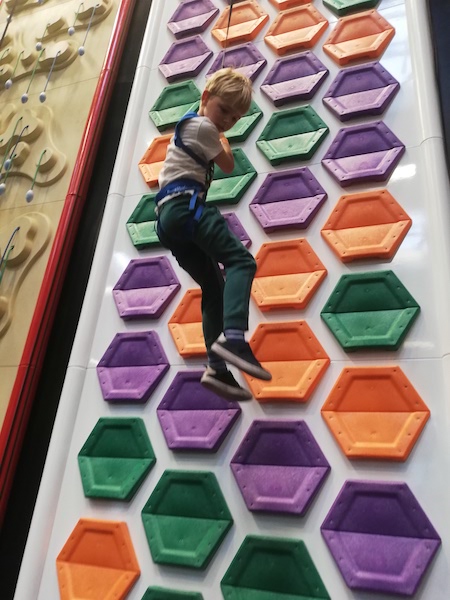 Hexed The arena itself is spacious, air-conditioned and clean. Spectators can watch the eager climbers from Paddy & Scott's café upstairs. It was lovely to see that the clip in & out function for your harness is very easy to handle, even for younger children, but there was always assistance nearby if needed. The ropes and harnesses felt very secure and safe so I was comfortable leaving my son to clip & climb by himself.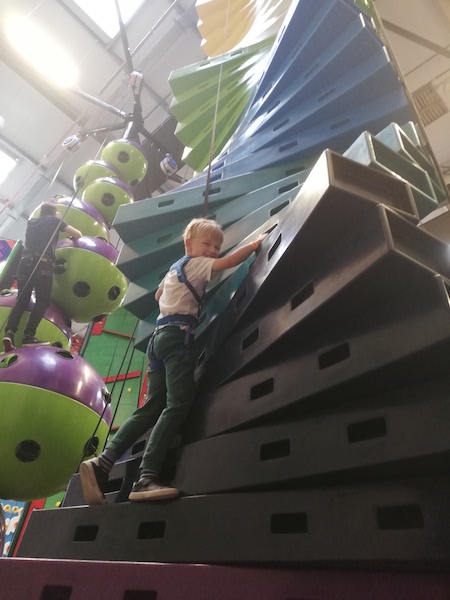 Staircase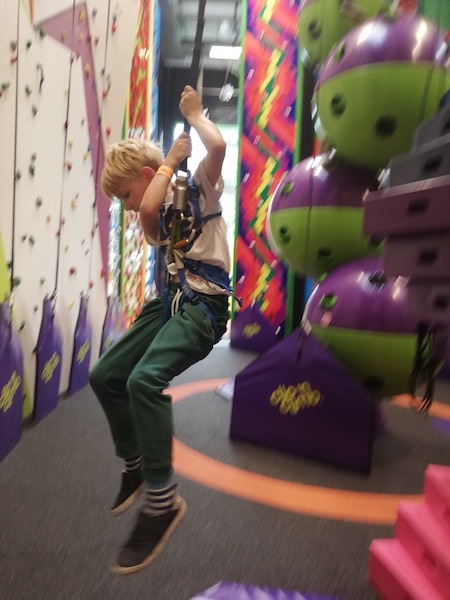 Harness We tried most of the walls and climbing equipment but we weren't brave enough to tackle all of them - so we might have to come back for another visit to challenge ourselves again. Big thumbs up from my 7-year-old son. It is an activity parents can do WITH their children, rather than watching them. It isn't just for kids who love climbing, but also for thrill seekers, or for those who simply want to boost their confidence. It is challenging – physically and mentally.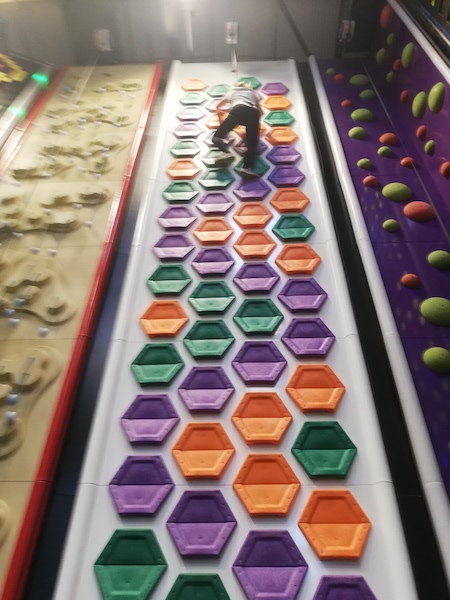 Made it to the top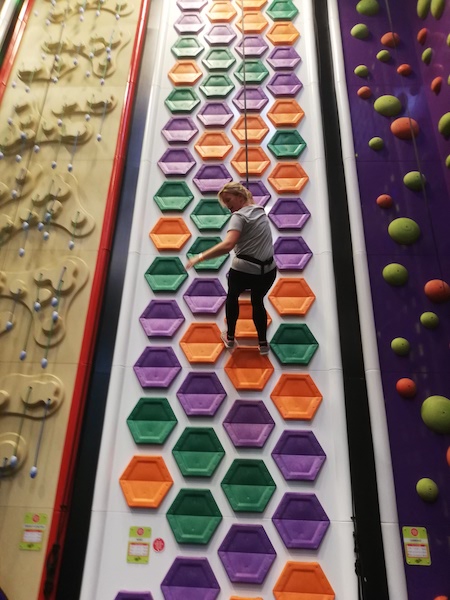 Hexed Can highly recommend this great day out – it really is an entertaining and fun activity for everyone from age 4 and up. And that's not all – Clip 'n Climb Ipswich will be installing a soft play area in the cafeteria for under 4s in the near future so you can bring the whole family. If you want to give it a go, Clip 'n Climb Ipswich are currently offering 5% OFF August bookings. Simply book online here. Thank you Clip 'n Climb Ipswich for this fun day out. I am sure we will be back soon!