Read More Reviews
REVIEW: Moccstars, Soft Leather Moccasins for Little Feet, £28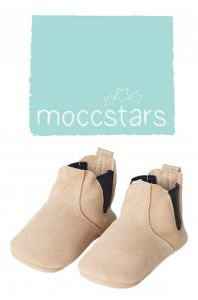 Review written by 
Toddle About VIP Club
 member, Stacey Leigh. We requested to review the Moccstars Cinnamon Suede Chelsea boots for our daughter Sofia aged nine months,
they looked absolutely stunning and great to pair with numerous outfits
. There was so many too choose from it took us a while to decide!
They arrived in a beautiful little bag
, I opened them up and they were just as beautiful as shown in the pictures,
super soft with suede soles
and a great fit for Sofia who has quite wide feet with a chunky bit on top, they look so comfortable too. They're
ideal for pre-walkers as pram shoes (Sofia can't walk yet) or for toddlers
. They stay on the child's foot and encourage movement and even help strengthen the muscles and ligaments needed for walking.
They pretty much go with anything
which is fantastic as Sofia has a closet twice the size of mine! The boots look great with a dress for dressed up occasions but work just as well with some soft leggings and a t-shirt or a romper. Sofia has had loads of compliments on the boots. When she has grown out of this pair
we will definitely be ordering another pair
and recommending them
to friends and family!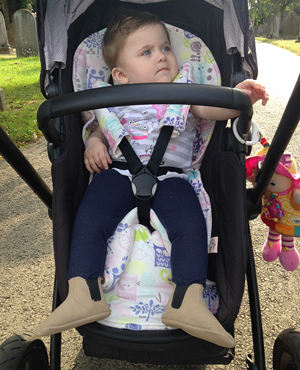 Purchase here: 
https://www.moccstars.com/