Read More Reviews
Review: LittleLife Ranger S2 Child Carrier, worth £129.99
Review by VIP Club Member Rachel Carnell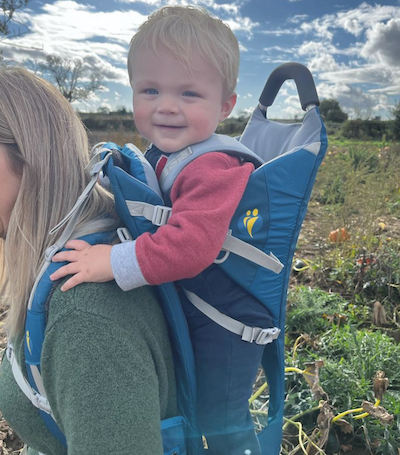 This sturdy carrier is one for any parent who likes the option to go buggy free. Whilst it cannot be folded the product itself is lightweight and easy to carry, using the well designed soft handle.

My son is nearly 14 months old and loves his food! I have struggled to find a carrier that I can use which doesn't add stress on my lower back. This carrier distributes the child's weight brilliantly, I was extremely impressed and was able to comfortably carry my son. The adjustable section is quick and easy to use and enables the wearer to get the right fit for them. With me being 5'5" and my husband 6'2" this element of the design is crucial. We can share this carrier with ease.

There are hip pockets on the Ranger S2 which are really handy for car keys or a phone. Although only a small feature, it's one that is much appreciated and meant that I didn't have to take anything else with me. That being said, I did struggle to lift the carrier off and place it on the floor with my son inside - it was definitely one of the challenges with this product.

The only feature I would have appreciated is the ability for the carrier to stand alone as it was tricky to lower baby in to it and keep it still at the same time. As an extra safety feature stabilisers could be added which would definitely make for a more straightforward usage.

The clips are all super sturdy and feel extremely secure. The padding on the carrier is also brilliant. The straps are comfortable and the section where baby sits is well protected by padded sections. My son was definitely comfortable whilst in the Little Life Ranger S2… I know because he would definitely tell us if he wasn't! He had a good line of sight and could clearly see his surroundings.

Aside from functionality, the design and overall look of the product is lovely. The teal is gender neutral for child and parent as are the cute images on the child's headrest.

Overall, we are all very happy with the carrier and would definitely recommend to other families.
Available to buy from LittleLife