Read More Reviews
Review: Johnson's® Strength Drops Haircare Bundle, worth £7.50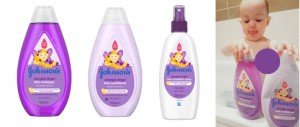 Review written by Toddle About VIP Club member, Carrie Olech.
I have been using the Johnsons Strength Drops Shampoo, Conditioner and Spray on my little boys hair since receiving them to review, although I think the range is aimed at a slightly older child, I found it mild enough for my 16 month old. He has a lot of hair (3 haircuts already) so keeping it in good condition is important to me. We haven't used a conditioner before; again, I think it's probably designed for an older child, however I was impressed with how soft it made his hair.
The fragrance of the products are pleasant and long lasting; I can smell the shampoo on him the day after which I haven't noticed with previous products so that was impressive. Packaging wise, the product is easily dispensed, even when trying to battle with a bathing toddler. The products came complete with the Johnsons 'No More Tears' promise which is certainly true in our house, when rinsed, there is certainly no redness in the eyes or stinging.
I would recommend this product to other parents who like the Johnsons brand. I have used some of their other products and have been impressed however I'm not sure I would buy this product again for the age of my child, but definitely something I might consider in the future when he is a bit older. I have also used the products on my own hair, including the conditioning spray which I found really nice to use between washes and it would make a great family shampoo / conditioner too.
Find out more at www.johnsonsbaby.co.uk