Read More Reviews
Review: Jack and the Beanstalk Pantomime at Milton Keynes Theatre 2021
Review by Lou Holmes, Toddle About HQ.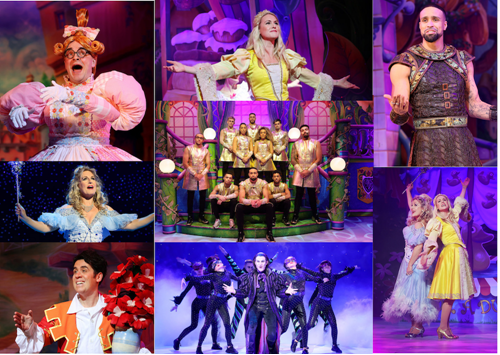 It's that time of year again folks, PANTO TIME...Oh no it isn't....Oh yes it is, sorry couldn't resist!! 
We were very kindly invited by Milton Keynes Theatre to see this years pantomime, Jack and the Beanstalk and what a night we had. From the moment we arrived, we knew it was going to be a good night, there was such a lovely atmosphere and warm feeling as soon as we walked in and this was helped by the amazing pianist who was playing some lovely Christmas songs, which really got us in to the Christmas spirit.
This was the classic Jack and the Beanstalk storyline, but with a slightly more modern twist to it. The whole cast were absolutely amazing and definitely bounced off each other throughout the show. The cast was made up of Gina Murray who played 'Mother Nature', Laura Evans who played 'Jill', Jack Land Noble who played 'Dame Trot', Daniel Boys who played the panto baddy 'Fleshcreep', Pete Firman who played the highly comical 'Simon Trot' who mixed things up with lots of comedy and mind blowing magic and had the whole audience in either fits of giggles or shocked and open mouthed, and then you had the one and only Ashley Banjo who played 'Jack' along with the rest of Diversity playing Jack's very cool brothers and sisters.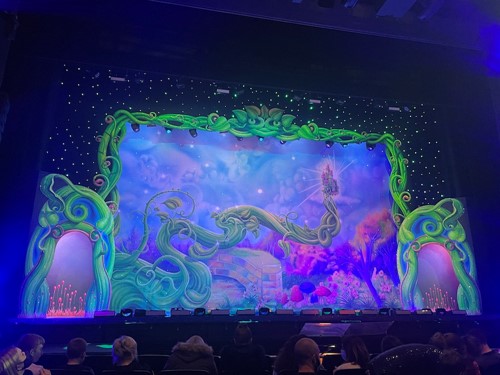 Diversity were out of this world, providing some fantastic dance routines that had the whole audience completely engrossed each time they were on stage. It was so nice that they were part of the whole show and not just a one off routine appearance and it really did make the show something else and nothing that I have ever seen before.
The costumes and scenery were, as usual, absolutely brilliant, the Giant scene was very impressive and the Helicopter scene, well that was just jaw dropping (I won't say anymore as don't want to spoil anything).
It was a truly wonderful night, with everything that I have already mentioned and of course, not to forget the rude jokes and innuendos that go straight over the children's heads but leave the adults in absolute hysterics and then of course the very amusing song that some of the cast do together, that leaves you crying with laughter.  
I have been to many pantomimes in my time, but this one is honestly, the best I have ever been too, even my son said he wanted to go and watch it again, it really is one that you won't want to miss, so if you do get chance to go, I can promise you that you won't be disappointed.
Jack and the Beanstalk is on at Milton Keynes Theatre until Saturday 8th January 2022 and you can get your tickets here.