Read More Reviews
Review: Ickworth's Light Nights 2021
Join National Trust Ickworth to celebrate winter with their Light Nights event. Explore Ickworth's Italianate Garden as they capture the magic of their gothic Stumpery with a sound and light based trail, culminating with a beautiful light display on the iconic Rotunda.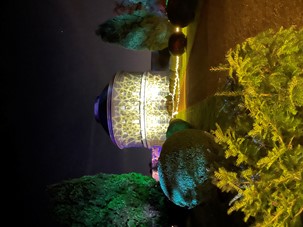 Dates & Prices
Friday 19 November - Sunday 5 December
Monday - Thursday | 4.30 - 8.30pm (last entry slot 7.30pm)
Friday - Sunday | 4.30 - 9.30pm (last entry slot 8.30pm)
Timed tickets are available for entry every 20 minutes. Please arrive during your timed ticket slot, and pre-booking is essential. If you're visiting the estate before 3.30pm, normal admission will apply. If you wish to stay for Light Nights, you will need to buy a separate event ticket. Please be aware, the garden will close daily at 4pm and dogs are not allowed at the event due to the location of the trail.
*As our event is out of our usual opening hours, ticket prices are the same for members and non-members
Weekdays:
Adult | £11 
Child (5-17 yrs inclusive) | £9
Carers and Under 5s free*
Weekends:
Adult | £12
Child (5-17 years inclusive) | £10 
Carers and Under 5s free*
*Under 5s do not need to book a ticket, they will be given entry on arrival with their group.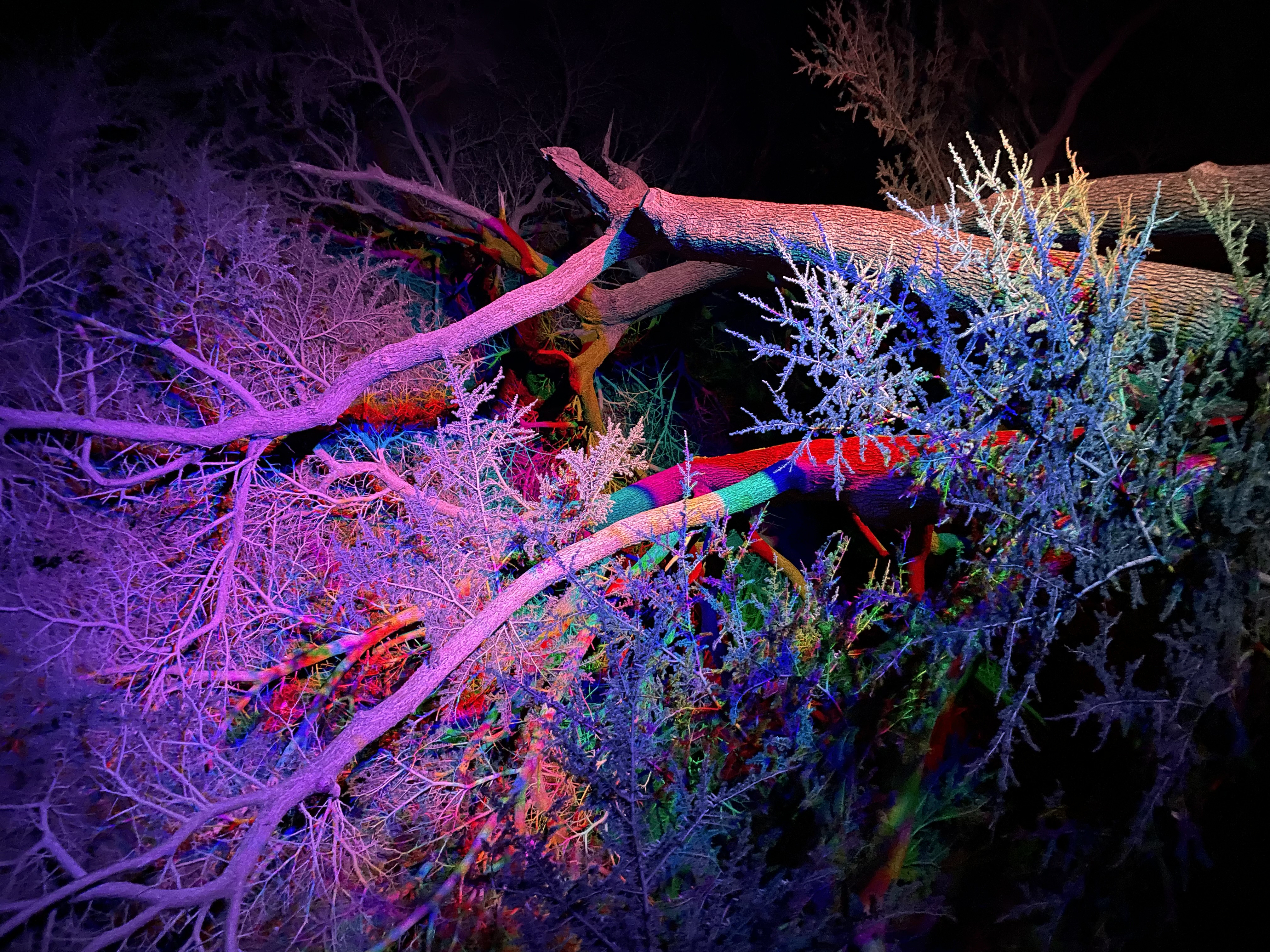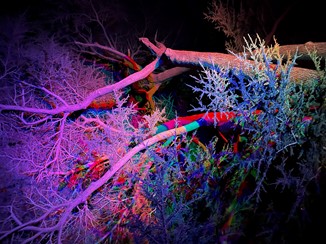 A magical light trail
Follow the lights from the car park as you begin your journey around Ickworth's formal gardens, taking in the sights and sounds of nature at night. The gardens at Ickworth reflect the changing times of the estate, and the tastes of its many owners. The Stumpery was created by the National Trust's garden team and adds a dash of Victorian mystery to the present day. With our cleverly designed lighting, it transforms the area into life.
Don't miss the wooden dragon laying in wait ready to breathe smoke hidden within the stumps. Don't forget to take your photo on our wooden throne to create the perfect Instagram shot. Then watch as the iconic Rotunda takes centre stage with a brand new light display. 
Our Review
We were super excited to be able to have a sneak peak at Ickworth's Light Nights event especially as this was our first visit to Ickworth National Trust. 
Illuminated trails and light night events are becoming more and more popular and but this one in particular is not to be missed!
At first we weren't quite sure about the children's (5 and 10 year old) reaction but as soon as we arrived they were just mesmerised by the colours and atmosphere....and the prospect of walking around the woods in the dark! Sadly we didn't get to experience the sound effects but we are sure it will make the whole experience even more magical.
Ickworth has a lovely cafe and gift shop onsite, so we decided to warm up with some tea & coffee and cookies first before venturing out, following the fairy lights. 
Lot's of oohhh's and ahhh's and 'look at this colour' and 'look at that tree' - we all absolutely LOVED it and it's fair to say that the photos speak for themselves.
The whole atmosphere was ever so magical and what better way to admire and appreciate our natural world around us by putting our precious trees in the spotlight. It really got us into the Christmas spirit.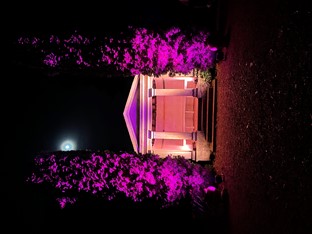 Absolutely awe inspiring. 
Book your tickets today via their website.