Read More Reviews
Review: Hirsty's Family Fun Park
Written by Pia Howe, Toddle About Suffolk
We recently had the most fantastic family day out at Hirsty's Family Fun Park, and we wanted to share our amazing experience with you!
Hirsty's Family Fun Park is located in Hemsby, Norfolk, about 1hr 40 mins from Bury St Edmunds and 1 hr 30 mins from Ipswich.
From the moment we arrived at the park, we were greeted with friendly smiles and warm welcomes from the staff. It was clear that this is a family run business and that they were dedicated to making our visit special right from the start. The park itself is huge, but it doesn't feel overwhelming - the kids had a very clear idea as to where they wanted to go first. There is a wide range of activities that cater for every member of the family. Your four-legged friends are welcome too!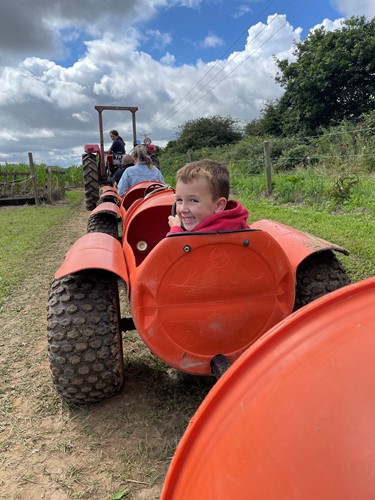 For the smaller visitors, there are sandpits, mud kitchens, kiddie tractors, bouncy castle, climbing equipment and the barrel train ride is an absolute hit. It was such a joy to seeing so many happy faces!
For the older kids, the brand new climbing equipment with tunnel slide, Trampolines, Zipwire and Go-karting provided plenty of excitement. Our eldest really enjoyed helping his younger brother solve the clues on the activity/sticker sheet we had been given on arrival and encouraged the children to explore the entire park.
Their Summer Mega Maze is now on until 3rd September and had us all laughing as we couldn't find our way out. I think even the dog got a bit confused LOL, as he didn't seem to be able to help us either. The maze is huge and so much fun!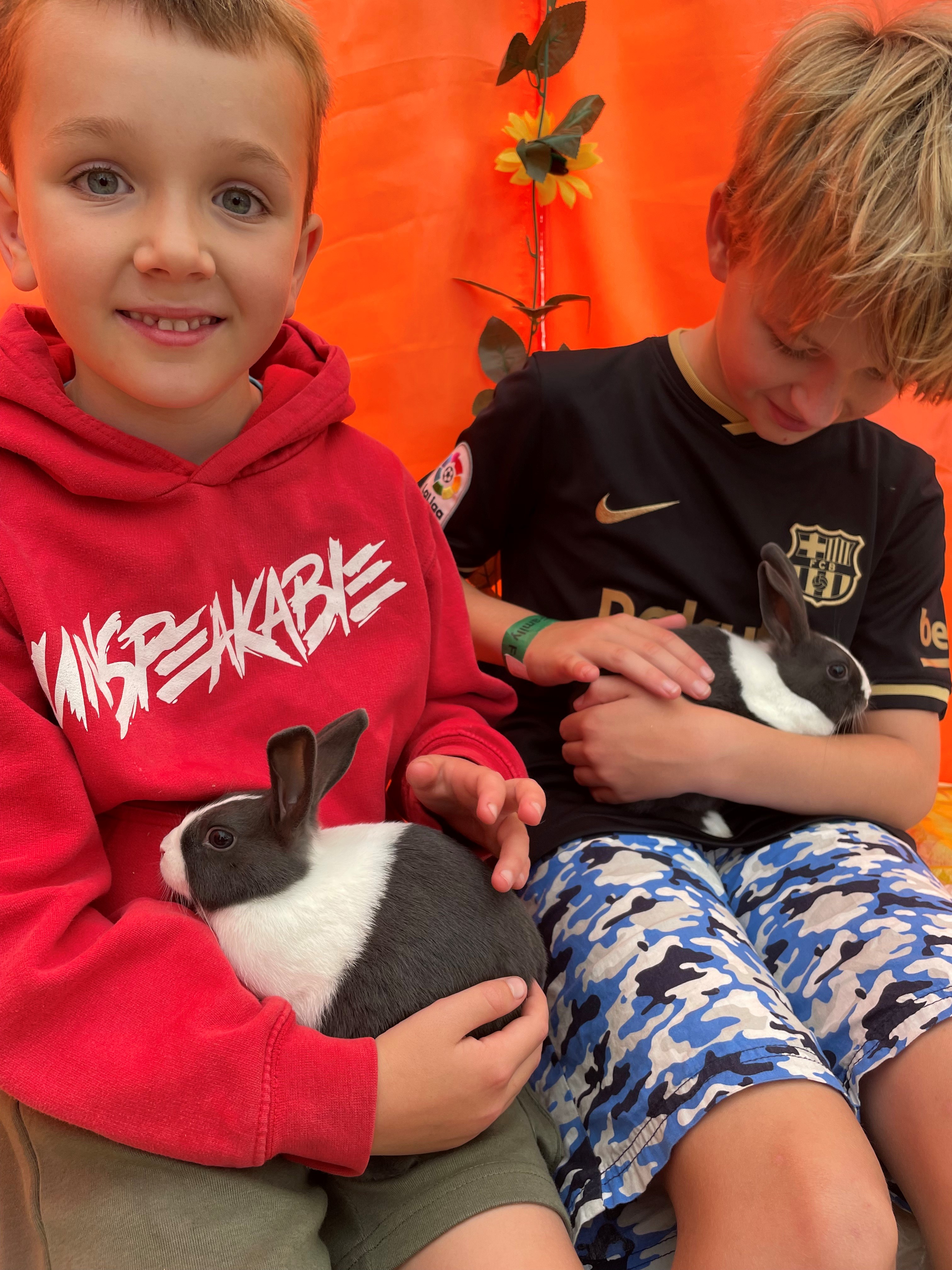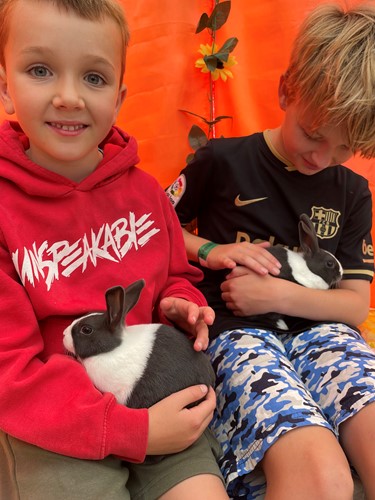 The children, including me, adored spending time cuddling the cute bunny rabbits, which were available for petting throughout the day.
And let's not forget the food as we always have hungry mouths to feed. There are plenty of outdoor and indoor seating areas. There is a lovely cafe onsite, offering delicious burgers, lots of local produce as well as hot/cold food and snacks for the little ones.
The attention to detail at Hirsty's Family Fun Park really stood out and the equipment is clean and well-maintained and made our visit comfortable and enjoyable. We would highly recommend visiting.
As our day came to a close, we decided to visit Hemsby beach before heading home.
Thank you, Hirsty's Family Fun Park, for an unforgettable day of fun and laughter. Keep your eyes peeled for their upcoming events such as Kirsty's Halloween Hoot.
To book your visit, head over to https://hirstysfamilyfunpark.co.uk/