Read More Reviews
Review: Hape Learn with Lights Piano, worth £99.99
Review by VIP Club Member Faye Clarke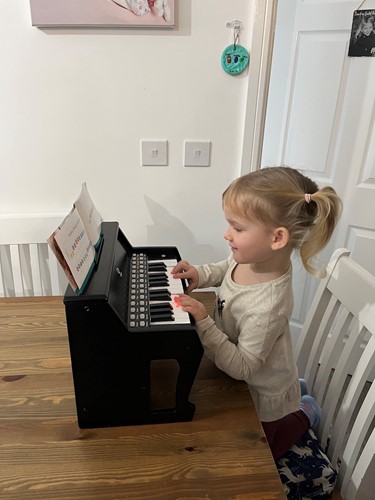 Perfect Gift!
A lovely little sturdy wooden piano that can easily be played on the floor or on a table.  It's a great way for kids to start engaging more in music and a great way to start learning to play the piano.
There's a music book with easy to follow coloured notes to match the coloured strip that sits on the back of the keys.  At 3yrs of age my daughter is finding this the easiest way to start as she can do it at her own pace.
The other option for learning is to follow the lights but my little one seems to struggle with this.  I had a friends older child play with it in teach mode where you follow the lights and they enjoyed this mode with no problem.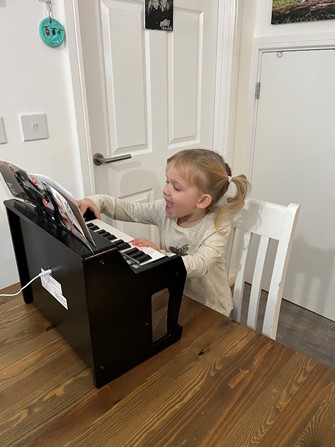 There are plenty of options to change the tone of the keys and the background music to make it more fun and interesting, there is also the option to compose their own music which they can record and play back.
The piano plugs in using a USB cable which is a little short but can also be used using batteries if you can't play near a socket.  The piano does enter sleep mode if not used for 4 minutes so need to worry about your little ones leaving it switched on and wasting power.
To sum up my daughter is loving this piano and plays with it most days so definitely worth the money.  It's a great way to encourage your child musical creative side.
Available to buy from Hape