Read More Reviews
Review: Graco Turn2Me Car Seat, worth £180
Review by VIP Club Member Amber Lay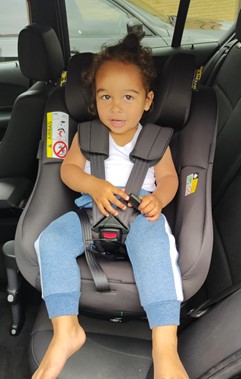 I was very excited to review the Graco Turn2Me as I have a 2-year-old rear facing son.

The first positive was the spin feature. I found it a convenient way to get your baby or toddler safely in and out of the car, but the spin button can be a little difficult to access in rear facing mode.

Adjusting the headrest for growing children is simple, as are releasing and tightening the straps which is a no rethread system. There is a loop on the carseat for the buckles to go in so the harness isn't in the way when you put your child in which I found a unique feature and I'm a big fan of the multi recline feature, five forward and five rear facing positions and side ventilation.

My son is low centile so the seat will last him a while in rear facing as the limit for rear facing is 18kg. The wedge, newborn insert and head insert are all detachable as your child grows, which is easy to do.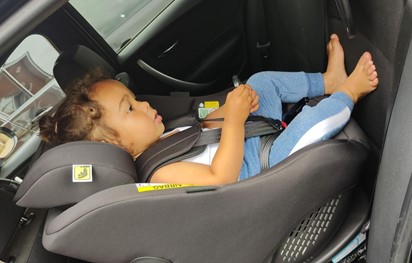 The manuals are easy to understand with pictures and it feels very sturdy and safe compared to others I have tried however that also makes it fairly bulky, which I don't find a problem when it comes to safety but it could leave less room for the passenger in front.

The isofix is easy to attach, and it also comes with guides if your isofix ports are hidden, so fitting is simple and it would be a bonus if you often have to remove the seat.

Along with easy isofix fitting, there are multiple leg room settings. The isofix base and support leg has clear green/red indicators to show correct fitment and it can be attached further back on the seat as long as they are green to provide more leg room for taller children in rear-facing positions which as a mother who extended rear faces this is a big bonus for me.

Overall, I love this car seat, but as mentioned earlier in my review, the spin feature can be difficult to access in rear facing mode. Something else to consider is the fact the seat is quite heavy. It is definitely on the larger side, which might not be as ideal for smaller cars.
Available to buy from Graco