Read More Reviews
Review: George the Orphan Crow (Children's Book)
George the Orphan Crow is a magical story bursting with drama, suspense, love, loss and heroism – the fantastic debut children's book from author Helen Fox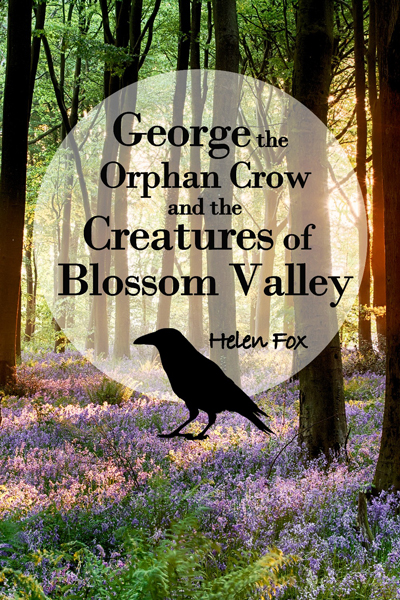 As a children's book, George the Orphan Crow has it all As a children's book, George the Orphan Crow has it all. It is gripping, fast-paced, wonderfully imaginative and even educational. It makes you smile and laugh, but it doesn't dodge the serious stuff. It tackles themes as deep as friendship and loyalty, death and loss, war and revenge, and love and forgiveness. And all the way through, it is a bloomin' good yarn. In a way that is reminiscent of classics like Wind in the Willows, Peter Rabbit and Watership Down, our heroes and villains are all animals. With human-like lives and emotions, the characters come to life in a world that is our own, and yet magically different.  
The Story
In their secret home of Blossom Valley, the animals have their own village with schools and a hospital, and they get together every evening to celebrate their fantastic little community, made up of all sorts of different animals, all living and working together in harmony.
When his parents are killed, George the Crow is orphaned and he comes to Blossom Valley at the invitation of the old, wise and rather mysterious owl, Plato. The community welcome him with open arms, and he quickly makes friends. George soon demonstrates his huge heart and caring for others in many ways, from befriending the quirky frog, Conti, to risking his life to save the crows from a fire that threatens his old home. But not everyone is kind and loving in Blossom Valley, and once again George's help is needed to thwart the truly sinister plot of the ladybirds to get rid of the beautiful butterflies who are under the protection of Thelma the spider, who leads the community. With several twists and turns, the story unfolds at a tremendous pace in often unexpected ways, as George puts himself in harm's way to save his new home and his new friends.  
In Our Opinion…
I read George the Orphan Crow as a bedtime story to William (6) and Sophie (8), and they really loved it. The book is recommended for children aged 8 – 12 years, and I think that is about right. The book is written at a level that works well for this age group and a child of this age could comfortably read the book to themselves too. I asked my children how they would review the book and these were their answers:   William: "I give it 4 out of 5" Me: "Why?" William: "I really liked it, but there were bits that made me sad".   Sophie: "5 out of 5!" (whilst jumping up and down and beaming, ear to ear) Me: "Why?" Sophie: "Because it's brilliant!" Me: "What was your favourite bit?" Sophie: "[Thoughtful pause] All of them!" (I'm working on her reviewing skills, but you get the idea - she's a fan).   The opening chapter of the book does describe (fairly graphically) the death of George's parents, and death (or the risk if it) is certainly a consistent theme in the book – as indeed it is in all our lives, and especially in the animal kingdom. The book deals with the topic of death very well in my opinion – it doesn't shirk from the grief of loss, but also shows how friendship and compassion can ease the pain, and that life goes on. But for younger children, as William tried to voice in his own way, they may find it more disturbing than older children. Having said that, the pace of the book doesn't really allow the reader to dwell too much on the sad stuff, and Sophie obviously embraced the emotional rollercoaster that it takes you on, appreciating, I suppose, that this is what makes for a truly good story. The children were always sad when it was time to stop reading and, for my part, I looked forward to finding out what would happen next each evening – so I have no hesitation in recommending it.  
Where to Buy
You can buy George the Orphan Crow for £6.99 (paperback) or £2.48 (Kindle) from Amazon You can contact the author, Helen Fox, at helen.eleni.fox@gmail.com