Read More Reviews
Review: Dreamegg D11 Max White Noise Machine, worth £36.00
Review by VIP Club Member Sarah Bonar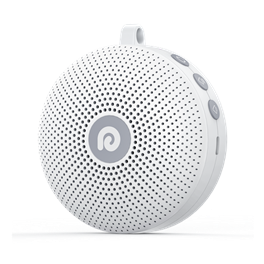 I was delighted to have been chosen to review the Dreamegg D11 Max White Noise Machine, upon receiving it I was very impressed with the compact and discreet design.  The attached string made it easy to hang or attach anywhere which also makes it an ideal travel companion, it also has a great battery life, lasting 2 full nights before it needed to be charged.
My daughter (2 years old) loved choosing between the 21 different sounds, with the thunder option and a lullaby being a particular hit. There are up to 30 hours of continuous looping and although some of the tunes can sound slightly tinny or repetitive, there are enough options to suit a variety of tastes.
I found that the benefit of using the Dreamegg D11 max white noise over using an app on your phone, was that there was no glare or interruptions, just continuous, dedicated soothing sounds. However, my daughter became restless whilst listening to the white noise, yet slept longer without waking on the lullaby setting.
The set up is straight forward, with easy to navigate button press options. There are no bright lights or distracting projections, just simple soothing sounds to aid rest. The volume control is a simple multi press up or down and it can reach quite a loud range if required.
I would highly recommend this product as a sleep aid for a baby/ child or even for a parent who requires some restful time to drown out external noise and focus on the sounds of nature.
For improvement I would suggest having more colours available to choose from, as it appears quite clinical in design and maybe introduce musical instruments as an an option.
Available to buy from Dreamegg