Read More Reviews
Review: Cinderella Panto at Theatre Royal Bury St Edmunds
Panto is back at Theatre Royal, Bury St Edmunds! This one has been a long time in the coming. Theatre Royal have spend 2 years planning this wonderful production of Cinderella.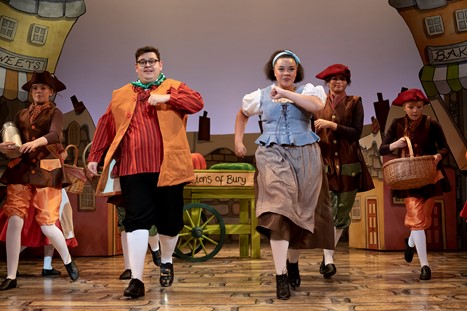 Written by Chris Hannon
It's a busy day in Bury! On Butter Market Square, Buttons the barrow boy flogs his fruit. On Hardwick Heath, Prince Charming frets over his future. And up at Sickworth House, Kylie and Miley are making Cinderella's life a misery. Poor old Cinders! All she knows is domestic drudgery, day in, day out…but this day is different, this day is special and when this day is done, nothing will ever be the same again.
Join Theatre Royal for a tale laced with laughter and love; plus the ugliest sisters you'll ever be likely to meet.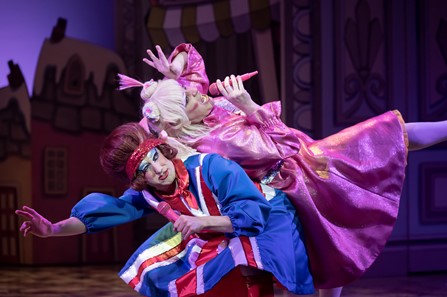 Our Review
Well Hands Down to Theatre Royal and Chris Hannon for this fantastic production of Cinderella. It's everything you'd expect to see in a Cinderella Panto....catchy songs, slapstick comedy, flamboyant costumes, a beautiful Cinderella, audience sing along and 2 very ugly sisters. 
The cast was absolutely brilliant and what great voices! Didn't expect to hear a Beyonce classic.
It is very well scripted, the stage set is great and the children (5 and 10 years) really enjoyed themselves and they loved the fact that the cast interacted with the audience in true Panto style (we don't want to give too much away...)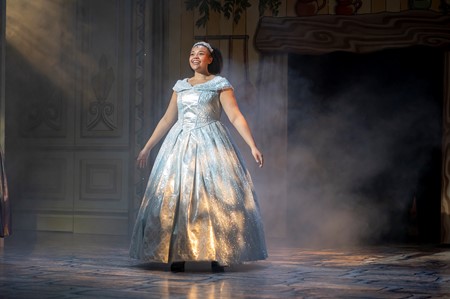 If you haven't been to Theatre Royal yet, it is a fantastic venue, there are great views from wherever you are sitting. Friendly staff and lovely atmosphere. Both of the kids were buzzing after the show with Buttons and the 2 ugly sisters being their favourite characters this time around.
All in all it really is fantastic family fun so we definitely would recommend to go and see it! Tickets are available on the Theatre Royal website: https://theatreroyal.org/shows/cinderella/
***YOU SHALL GO TO THE BALL***
We've teamed up with Theatre Royal Bury St Edmunds to give you a chance to win 4 tickets to a January performance of the Cinderella pantomime. You can enter our competition here, but hurry competition closes midnight 13th December 2021.
Photo credit: Theatre Royal Bury St Edmunds