Read More Reviews
Review: Carotina Baby 9 Progressive Puzzle The Farm, worth £8.99
Review by Mum of 2, Shanice Bodily.
Product Information
The Carotina Baby 9 Progressive Puzzles Farm Edition has nine farmyard puzzles ideal for 1 - 4 year olds. Self-correcting design encourages independent play. Clever fame adds another element to play, children sort the smallest to largest. Designed and made in Italy, this style of puzzle is also available in Under the Sea and Puppy designs.
Available to buy from Toys & Bears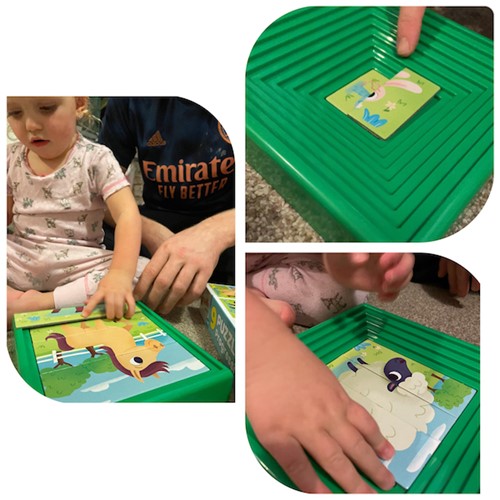 Review
My two-year-old really enjoyed playing this puzzle and loved all the animals that was in it. We used the pictures on the box to show her what animal was next. She found putting the pieces into the box a little bit fiddly at first but soon got the hang of it.
It is nice that it is multiple puzzles in one as it took her a little bit longer to do than a normal puzzle and the images on the puzzle was lovely and clear.
This puzzle is also great for hand I coordination as she had to move a few other pieces around to create the picture properly.
I work in a nursery and would highly recommend this puzzle to them to purchase for the setting. The only thing that I thought of which could make it better, is maybe to have a little bag of some description to put the pieces in so you don't have to keep the large box.