Read More Reviews
Review: Bee Green Wraps, worth up to £25.49
Review by VIP Club Member Tara Morris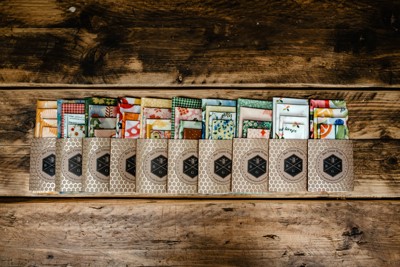 Product Information
More than 745,000 miles of clingfilm is used by UK households each year – but there is an eco-friendly alternative! Bee Green Wraps are a reusable, organic, 100% natural food wrap. They come in a range of stylish limited edition and kids' prints and are perfect for lunchboxes!

Bee Green Wraps are:

- Versatile and mouldable – won't easily tear
- Strong and water resistant (no leaks!)
- 100% natural and organic - made from thick, organic cotton, beeswax, jojoba oil and resin
- Washable – just rinse in cold or tepid water to reuse
Available to buy from Bee Green Wraps
Review
With always looking for a new way to protect our planet. I jumped at the chance to try out the Bee Green Wraps. If like me you go through a lot of cling film making lunches these are a game changer as they can be re used. They come in beautiful designs and are really easy to clean. 
I was sceptical at first about them staying wrapped but I've had no problems with them coming apart.
They do have a strong smell to start with which isn't too bad and does not transfer to your food!
They are 100% natural, strong and water resistant. I've not had them long so I can't comment on how many times you can re-use them, however they do say that if kept in good condition they can last around a year. Once you're finished with them they can be put in your compost bin, which is a fab way to help save the planet.